I love raw cakes for many reasons: they're so easy and quick to make – but the soaking and the rest time, you really have to work, what, 8 minutes?  – they're so delicious and perfect to make a good impression on your guests. Why don't I prepare them so often? It's pretty obvious: the price – nuts and dried fruits are expensive ingredients – and they're really rich in fats. But I think being back in California after 2 months is a good excuse to make one!
In those 2 months I've been in a vortex, especially in the last one : in 3 weeks I made 10 book launches in 10 different cities, then I worked on 3 shootings to start growing a portfolio – you can take a look to them here – and I spent one week in Provence for a marathon of tattoos – 5 in 3 days. Oh yes, and I dyed my hair for the first time in my life.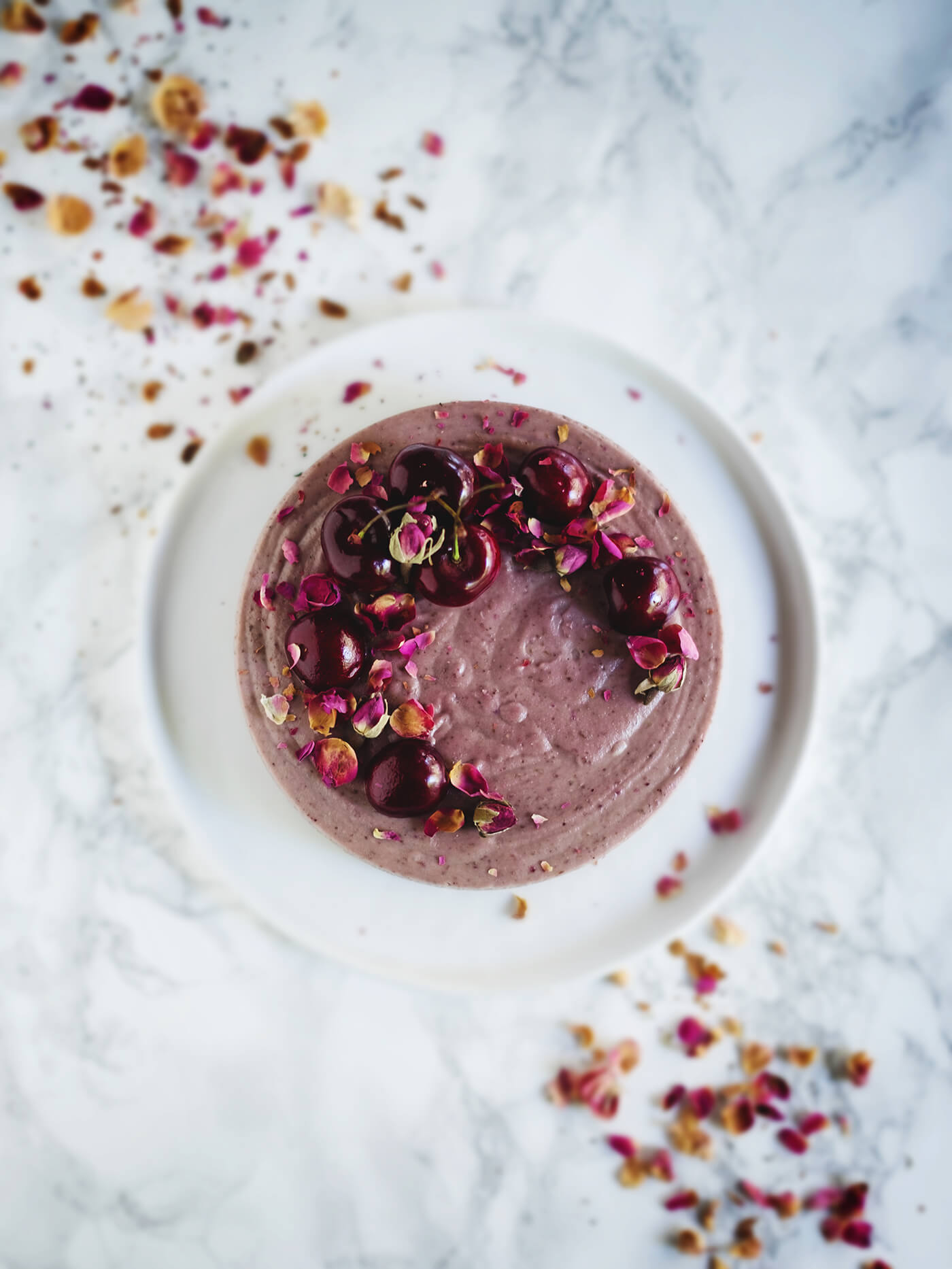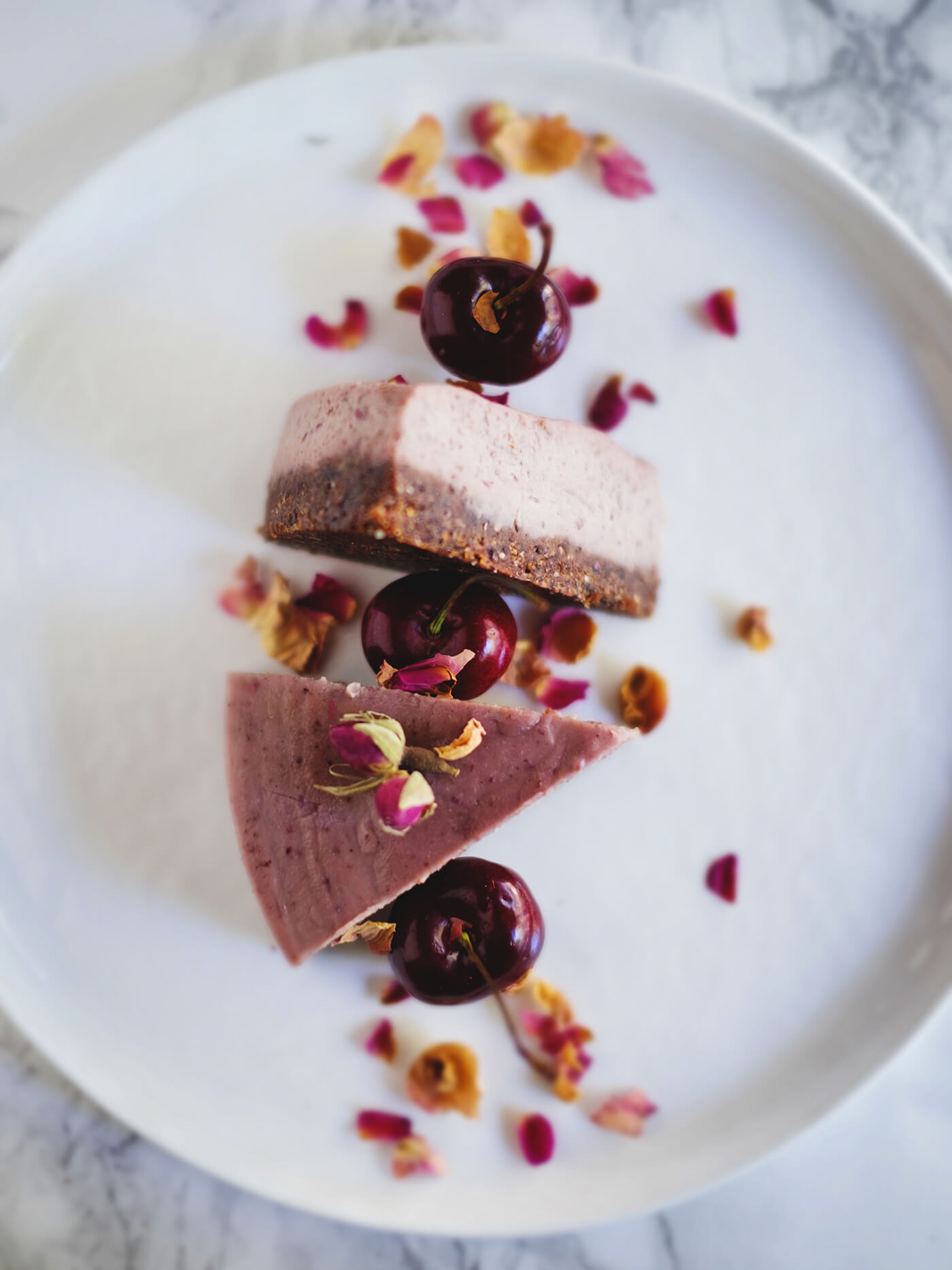 THE RECIPE
This cake lasts few days in the fridge and up to one month in the freezer.
[8-10 servings; a 6" cake pan with the removable bottom]
for the base
1 cup dried mission figs (125 g)
1/2 cup raw almonds (75 g)
1/2 cup rolled oats (50 g) – gluten-free if needed
1 pinch of himalayan salt
In a food processor – I used the Vitamix because is the only appliance I own – reduce into a dough all the ingredients. Press this dough into the cake pan to obtain the base of the cheesecake. Set aside.
for the filling
1 cup raw cashews (125 g)
1 cup pitted sweet cherries (125 g)
1/4 cup maple syrup (60 ml)
1/4 cup roughly chopped cacao butter (30 g)
1/2 tsp of vanilla powder
1 tbsp dried rose's petals (about 3 rosebuds)
Soak cashews for 6-8 hours.
Rinse and strain the cashews. Blend them with the cherries until smooth.
In a little bowl mix maple syrup, cacao butter, vanilla and rose's petals and put it in a double boiler, using warm water, not simmering. Stir to help the butter melting. Pour this mixture into the blender, blend until smooth and pour the cream over the base into the cake pan. Let it set in the fridge for at least 6 hours. If you want it firmer and more "icy" you can reserve it in the freezer.
Decorate the cake before serving – I used pitted cherries and rose's petals.