My idea was to make a snack like nut butter cups, but without the nut butter – replaced by a raspberry chia jam and a date caramel – and with homemade white raw chocolate as a shell. So, jam and caramel were ready. I was just about to pour the melted chocolate into the mold when I notice that something odd had happened. My chocolate was divided into two parts, one liquid and one muddy. Every attempt to remedy was worthless. After the first moment of rage/despair/dejection, I thought of my two fillings now with no shell. Some hours later I soaked for the first time in my life some tapioca pearls. And this is what I made with the poor raspberry chia jam.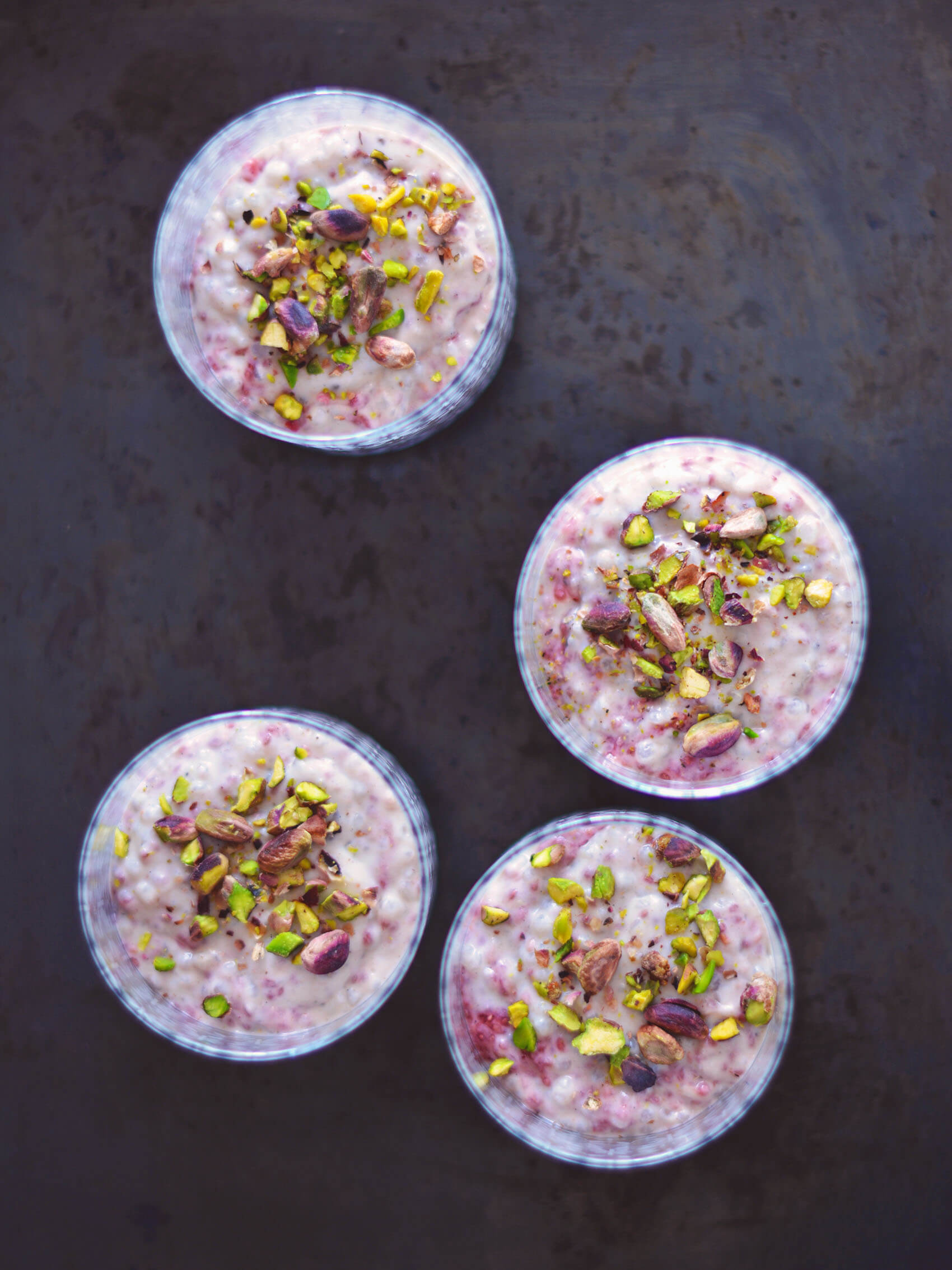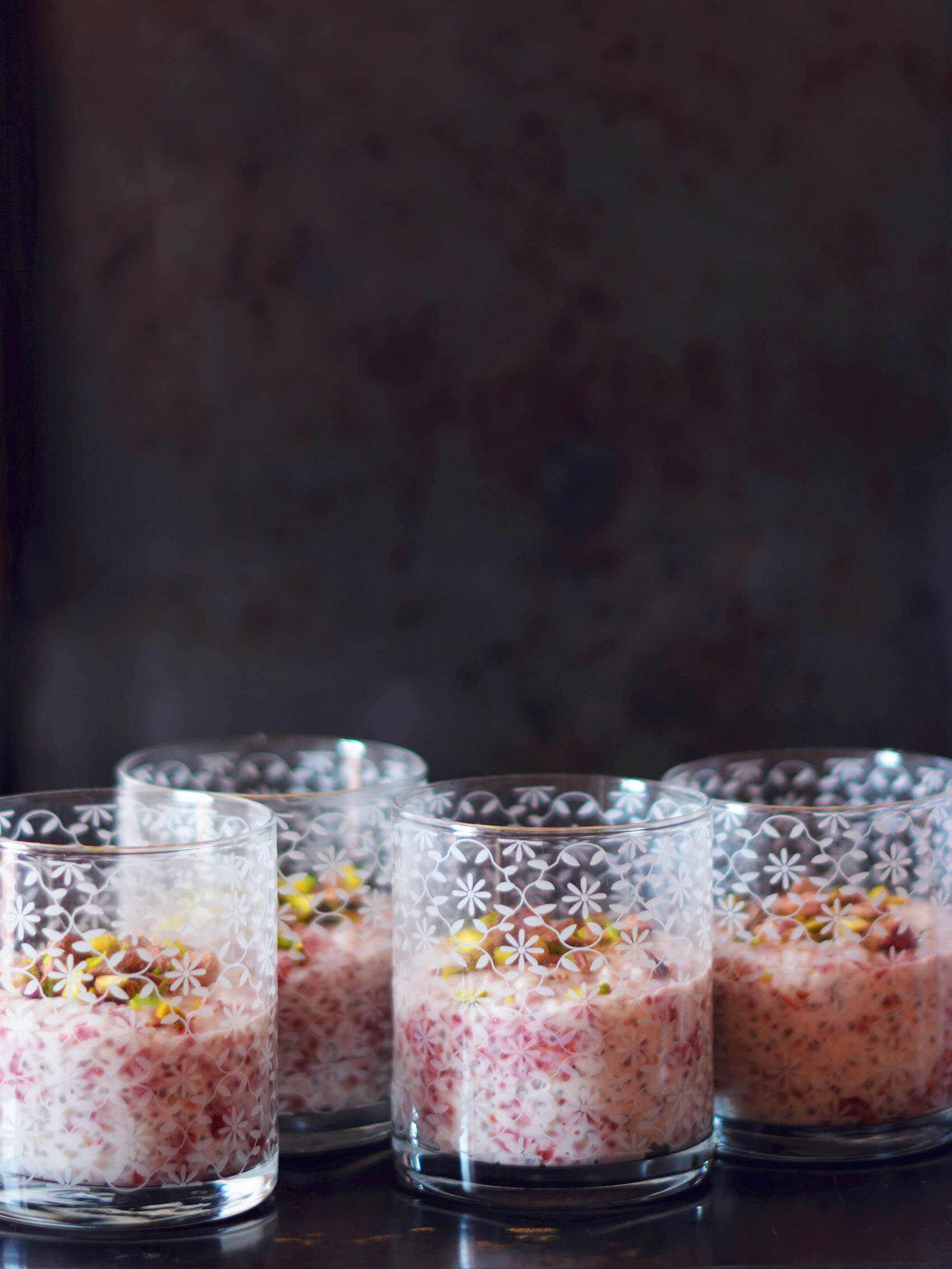 THE RECIPE
I used my habitual raw almond milk, made with 1 cup of almond blended in 4 cups of water and strained
[for 4 servings]
for the raspberry chia jam
1 full cup / 125 g raspberries
1 tbsp / 18 g maple syrup
some mint leaves
some grated orange peel
2 tbsp / 22 g chia seeds
It is a really difficult preparation. Just blend all the ingredients except for the chia seeds, add the chia seeds, stir with a spoon and let sit in the fridge!
for the pudding
1/3 cup / 56 g tapioca pearls
3 cups / 750 ml homemade almond milk
1/4 cup / 80 g honey – organic and local preferred; sub with another fluid sweetener to make it vegan
a big pinch of vanilla powder
1 tsp / 3 g cornstarch + 1 tbsp water
1/4 tsp salt
1/8 cup / 15 g pistachios – slightly toasted in a pan
Soak the tapioca pearls in 1 cup of almond milk for 4 hours or overnight.
Put the soaked tapioca with the milk in a pot on the stove with one more cup of almond milk; when it starts boiling add the last cup of almond milk, honey and vanilla powder. Cook for another 10-12 minutes stirring continuously. Add the cornstarch mixed with the tablespoon of water and the salt and cook for 5 minutes more. Shift the pudding in a bowl and let cool in the fridge, covered, for 4 hours minimum.
When you are ready to eat it, stir the tapioca pudding very well, add the jam stirring just to roughly mix the two components, serve in four glasses and sprinkle with pistachios – I roughly chopped some.