When I used to live in France – in Lille for five months for Erasmus – my home was a tiny studio of 130 ft² / 12 m² at the third and last floor of a pretty building made with red bricks. At the ground floor, there was a bakery, so I woke up every day with the smell of fresh bread. The air duct was in the bathroom, so it was the place where the wonderful smell was stronger. One Sunday morning I was – ahem – pissing as first thing in the day and I immediately smell the most wonderful scent of the world: tarte au citron, that is lemon tart. I've never eaten it before, but I recognized the strong lemon smell and I fell in love with it.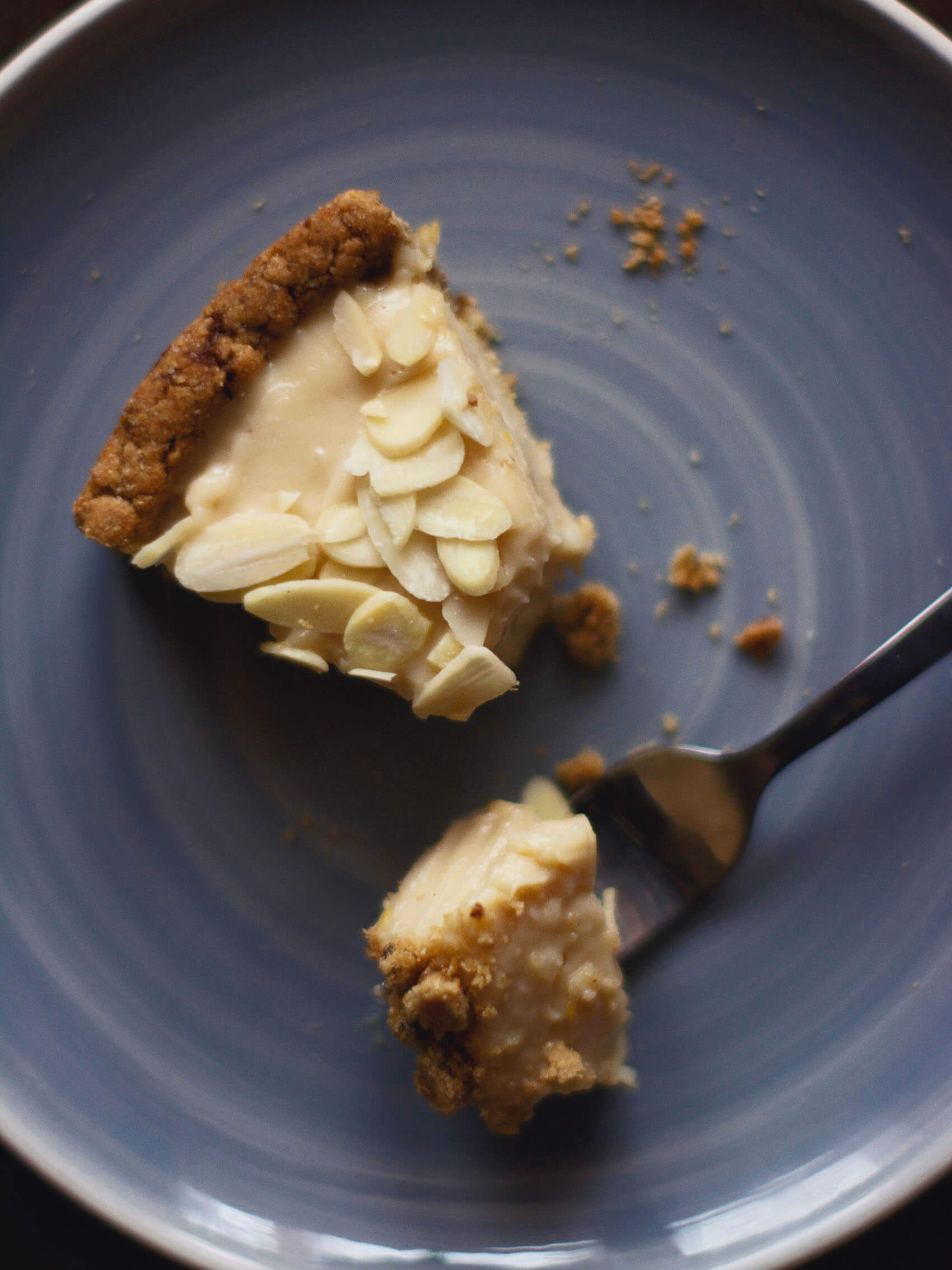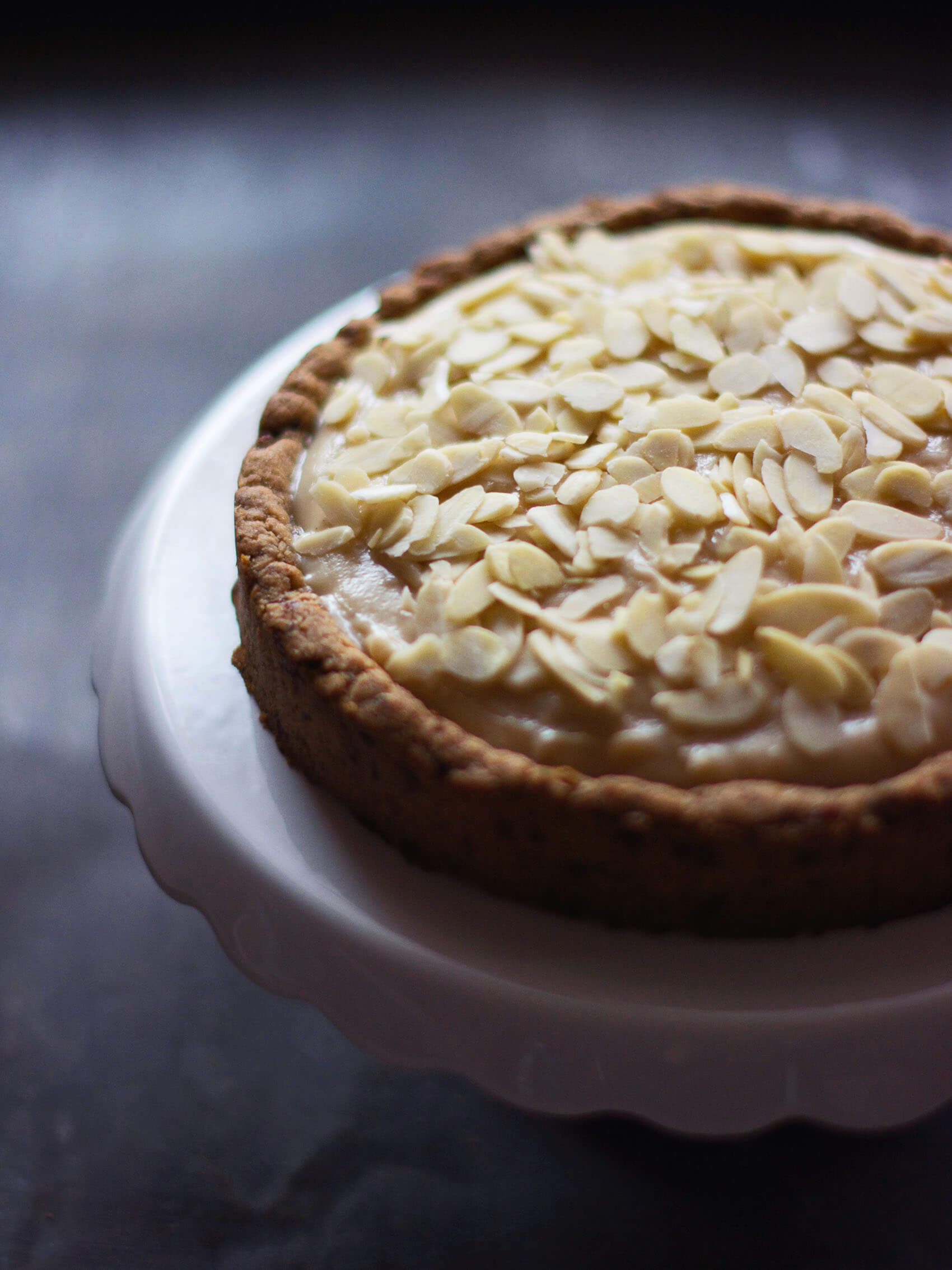 THE RECIPE
I made the crust one day before the filling to let it completely cool.
[for 10 servings, a 7 inches / 18 cm round cake pan]
for the crust
1/2 cup / 100 g brown rice
1 cup / 100 g oat flakes, gluten-free certificated if needed
1 tsp psyllium husk
1 tsp baking powder
a pinch of himalayan salt
1 tbsp /11 g flax seeds, ground and mixed with 2 tbsp water
1/4 cup / 35 g coconut sugar
1/4 cup / 60 ml grapeseed oil
Preheat oven at 350° F / 175 ° C.
In a high-speed blender grind brown rice, oat flakes and sugar with psyllium, baking powder and salt. Add it to a bowl, combine with flax seeds mixture and oil and mix everything with a fork and then with your hands. Add some cold water until your can manage the dough.
Prepare you cake pan – I used a removable bottom once covered at the base with some parchment paper – and press the crust evenly, creating borders too. Drill the dough with the fork and bake for 20-25 minutes and let completely cool.
for the filling
1/2 cup / 70 g raw cashews
2/3 cup / 160 ml fresh lemon juice
1/3 cup / 80 ml water
2/3 cup / 160 ml maple syrup
2 tbsp / 18 g corn starch + 2 tbsp / 30 ml water
lemon zest
1/4 cup / 25 g almond flakes
Soak cashews for 4 hours with a drop of lemon juice.
Rinse and drain cashews and blend them with lemon juice, water, and maple syrup until smooth. Pour the mixture into a saucepan and bring to boil. Lower the heat and add the cornstarch mixture whisking to prevent lumps. It will take 1-2 minutes to thicken.
Let it cool until room temperature, add some grated lemon zest, whisk very well and pour the curd into the crust. Sprinkle with almond flakes and reserve in fridge.