Last weekend L. and I made the first motorcycle ride of the season. We took a little trip to the Rocca di Garda, a little promontory with a wonderful view of Garda Lake. I brought a beach towel and I prepared in the morning a jar of pumpkin granola – yes, I still have it! – and yogurt for me and a lunch-box filled with whole wheat pasta with cherry tomatoes and pesto for him. We hiked up to the summit, shooting a photo every three steps [you can take a look to some of them here], laid out our towel and had lunch with an amazing panorama in front of us. I was wearing my new adorable blouse, a fake leather jacket and a foulard, adieu to wool scarves, winter coat and warm sweaters! Spring is finally arrived and being meteoropathic I am happy as a child!
After four savory recipes it was time to make something sweet – hell, I have a sweet tooth! – and I was craving for a cake, a crumbly, dense and sweet cake. A few weeks ago I bought a packet of dried cranberries to change a product I didn't more wanted, without any idea of using them. You know when you spend days thinking how to develop a recipe? I am really in a lack-of-inspiration period, but this cake came to my mind in a blink of an eye. I bought the last pears of the season and I used a lot of ingredients I already had in my pantry, but I swear, it's super quick to prepare!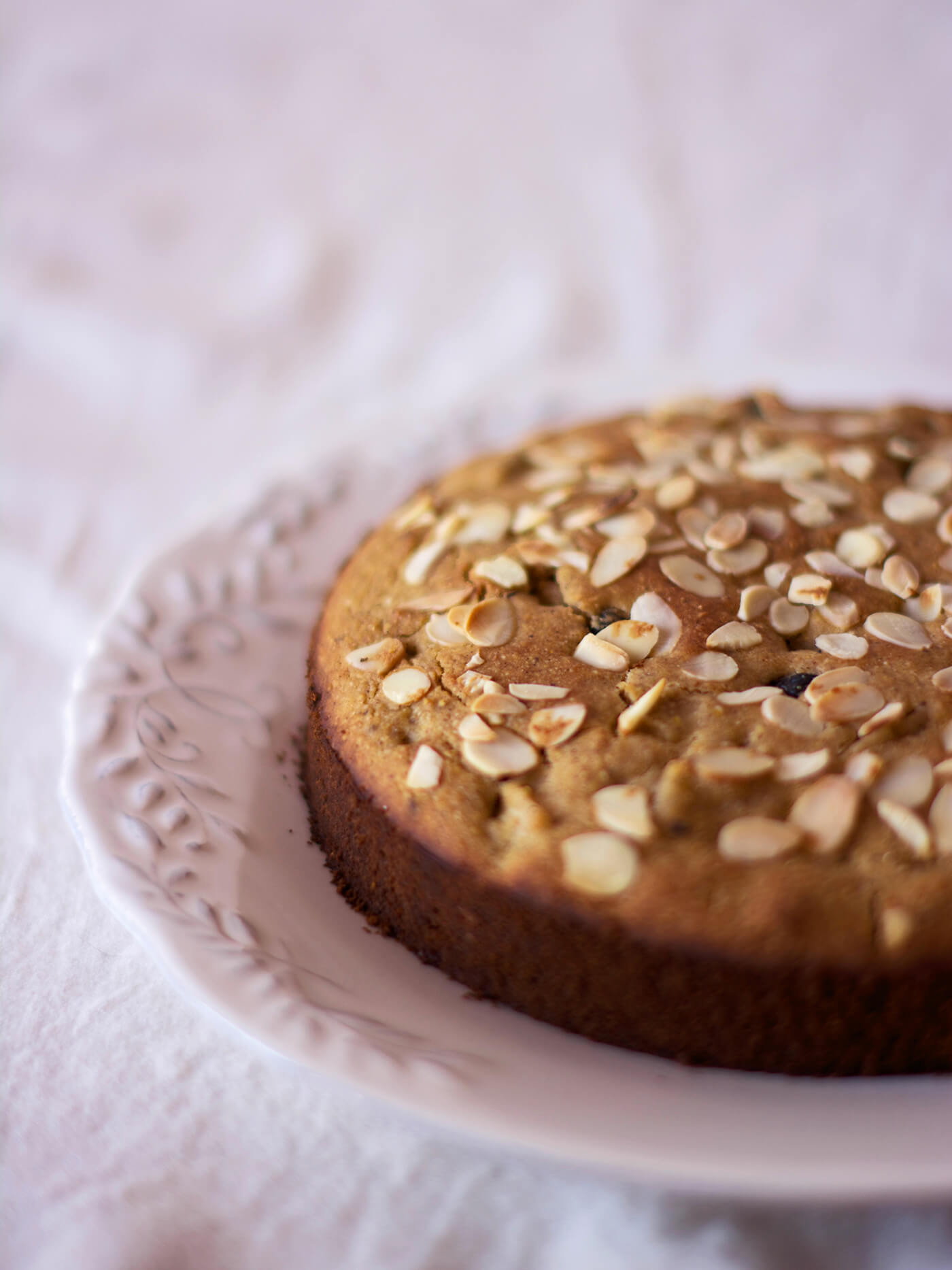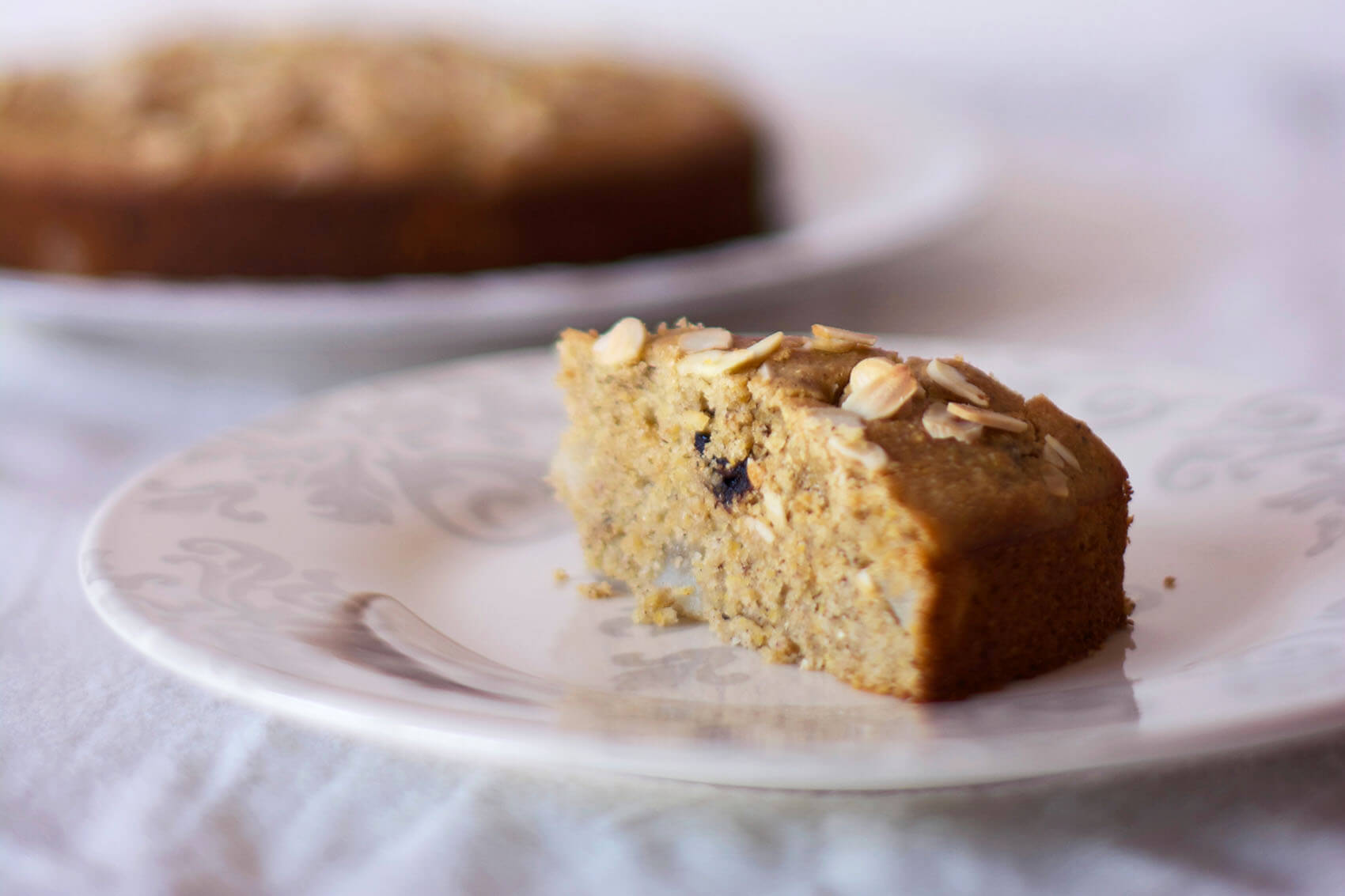 THE RECIPE
For a 100% vegan cake use maple syrup instead of honey; use the same weight of sorghum and oat flours if you already have them.
[for 10 servings, a 7-inch / 18 cm cake pan]
1/2 cup / 70 g whole corn flour (polenta)
1/2 cup / 90 g sorghum
1/3 cup / 38 g oat flakes – gluten-free certificated if needed
1/3 cup / 45 g cornstarch
a pinch of himalayan salt
2 tsp baking powder
1 tsp ginger powder
1 tsp cinnamon powder
1/2 tsp vanilla powder
1/2 cup / 110 g yogurt – I used soy
1/4 cup / 80 g honey
3 tbsp / 45 ml olive oil
1/4 cup / 60 ml fresh orange juice
1/2 cup / 70 g dried cranberries
1 peeled pear / about 140 g
1/8 cup / 15 g almond flakes
Preheat oven at 350° F / 180° C.
In your high-speed blender grind sorghum and oats. Add this flour to a mixing bowl with whole corn flour, corn starch, salt, baking powder and spices. Add yogurt, honey, oil and orange juice and stir until smooth. Chop the pear and add it to the bowl with cranberries. Pour the batter in a greased cake pan and bake for 25-30 minutes.