When I was a child I used to not really celebrate Christmas. My family and I went to the midnight mass, we ate a cappone – a castrated cockerel filled with I-don't-know-what – for lunch and nothing else. Then in my teens, we used to escape flying to an exotic destination to avoid any Christmas or New Year's Eve celebration. After my parent's divorce we started new traditions: Christmas Eve gifts opening, my mum started to celebrate Christmas at his mate parent's house and I passed that day with my father or alone. But last year I started my new tradition. The family of my boyfriend embraced me and the same it will be this year. And I am so thankful for that.This year I decided to prepare a vegan lasagna for me and L., but when you make a lasagna you have to make it for a crowd! Well, if someone wants to try it… And if we have leftovers, we have a freezer.
Have a wonderful Christmas, unwrap the prettiest packets, eat the most delicious food – and balance the diet with something healthier and lighter – and spend time with your beloved.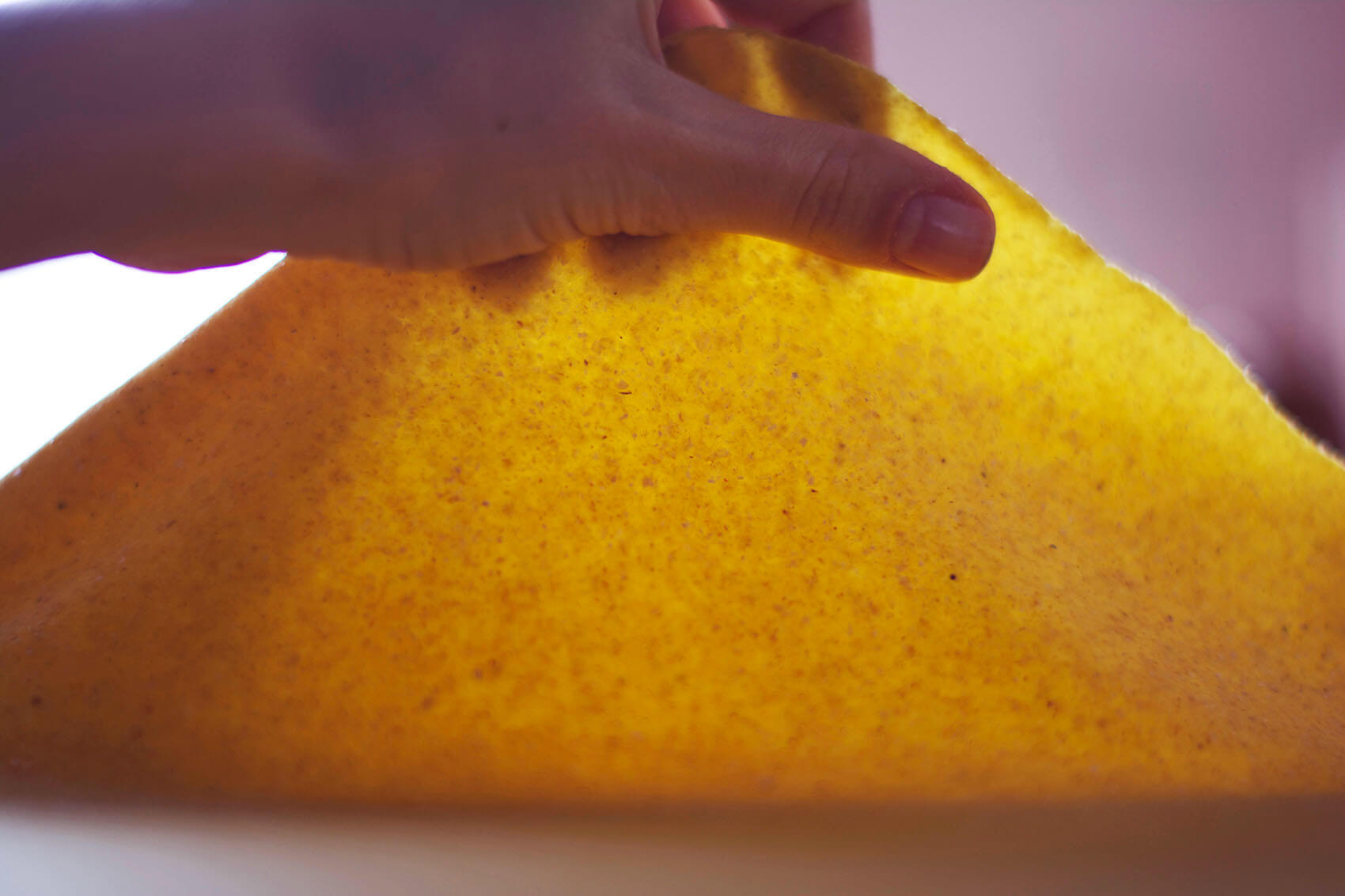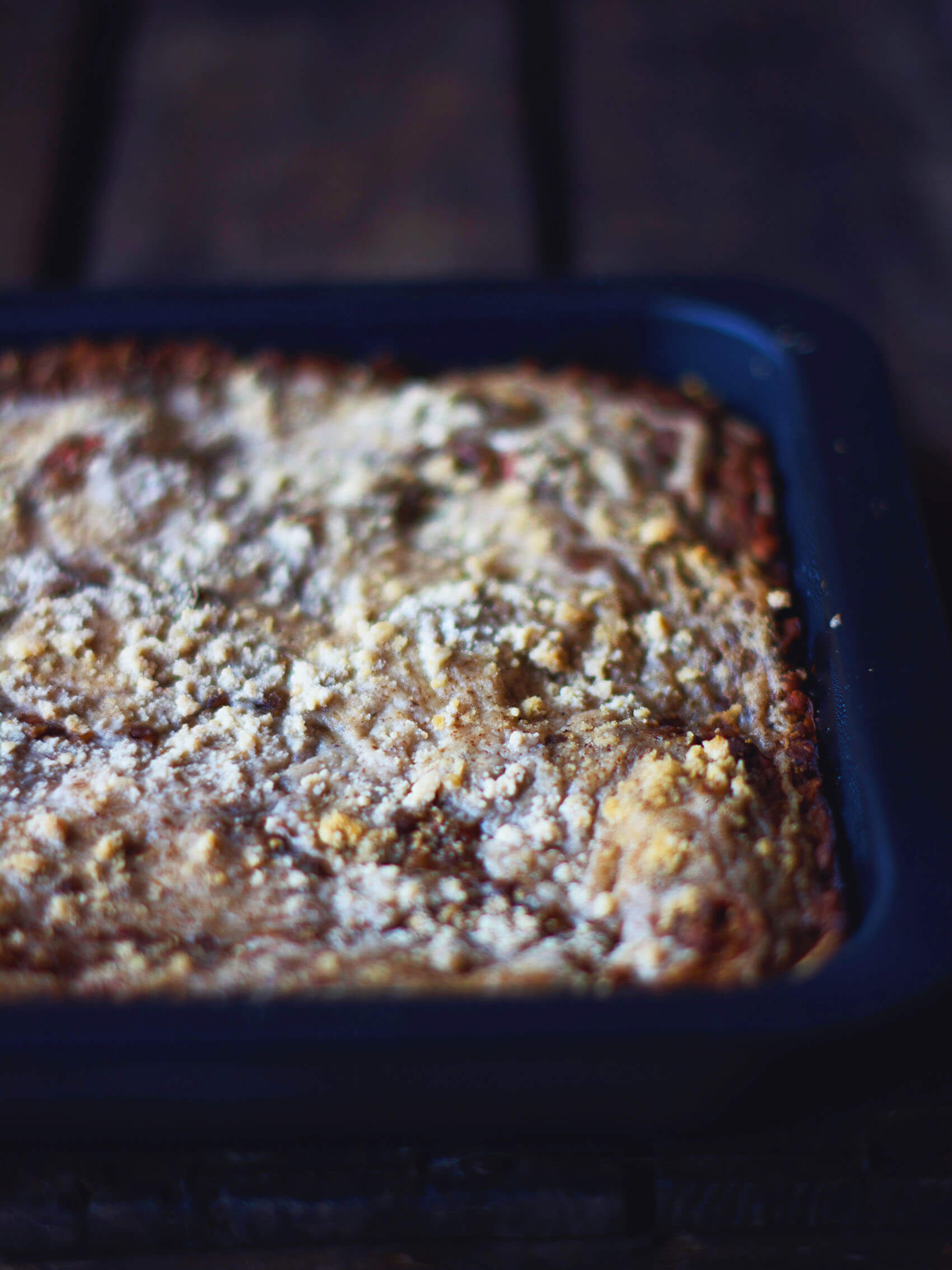 THE RECIPE
Ragù can be made one day ahead; parmesan can be prepared in advance, I usually have a jar in the fridge. I made everything the 23rd for the 25th, but the result was a dry lasagna – pasta absorbed too much liquid from ragù and béchamel. Anyway, if you bake your lasagna ahead, the day you want to eat it, just heat it in the oven at high temperature for 15 minutes or less.
[for 6-12 servings]
for the ragù
25 g dried porcini mushrooms
40 ml extra virgin olive oil
1/2 onion / 100 g
1 celery stalk / 40 g
1 carrot / 70 g
salt to taste
250 dried lentils
1/4 cup / 60 ml red wine
500 g whole peeled tomatoes with their juice
2 cups / 500 ml hot water
Soak for 30 minutes dried porcini. Mince onion, carrot and celery for the soffritto. In a pot heat the oil, add the veggies and a pinch of salt. Let them braise until tender. In the meantime chop tomatoes. Add lentils to the pot, increase the flame and stir for 2-3 minutes. Add red wine and let it dry off. Add tomatoes with their juice and the hot water. Let cook for 2 hours and half.
for the pasta 
300 g whole durum flour
1/2 + 1/4 tsp turmeric powder
1/4 + 1/8 tsp salt
1 + 1/2 tbsp extra virgin olive oil
water as needed – about 150 ml
Mix flour, turmeric, salt and oil, add some water and start kneading. Add more water if needed. We want a soft but firm dough. Let aside for 30 minutes.
Knead for one more minute and use a rolling pin or a pasta machine to obtain paste sheets for our lasagna. Cut it in squares or rectangles.
for the béchamel
50 g extra virgin olive oil
75 g whole wheat flour – sifted to remove bran
3 cups / 750 ml almond milk – I made mine with 25 g of almonds + 750 ml of water, then strained
1 tsp salt
a pinch of pepper
a pinch of nutmeg
Heat the oil in a pot, slowly add the flour whisking. Go on stirring to have a thick paste. Pour the almond milk sip after sip, whisking to prevent lumps. Add salt, pepper and nutmeg and cook at low flame until thickened. Set aside.
for the parmesan
1/4 cup raw cashews
1/4 cup wheat germ
1/2 cup nutritional yeast
2 tsp salt
Blend all ingredients. Reserve leftover in a jar in your fridge.
Preheat the oven at 390° F/ 200° C.
Spread some béchamel on the bottom of the casserole dish, cover it with one layer of pasta, brush it with some water, spread some ragù, pour some béchamel, sprinkle with some parmesan and start again with a layer of pasta. I made a total of four layers. End up with a fat dose of béchamel and a good sprinkle of parmesan.
Put the lasagna in the oven, lower the temperature at 350°F/180°C and bake for 30 minutes.