If you ask an Italian girl which is the first cake she has ever baked you'll receive just one answer: torta di mele – apple cake. Every Italian child has eaten apple cake at least once a year. It's a cake every mom bake for parties or family reunions. And every Italian woman has her personal recipe. Really. More apples, fewer apples, more butter, no butter, more eggs, milk, no milk, higher, thinner, sliced apples, diced apples. And everybody loves each apple cake.
I haven't baked an apple cake for maybe 2 years. And which decision I take? To make a weird one, following no recipe, vegan and gluten-free. You can call me mad, yes. If you want a soft, fluffy and ethereal cake DON'T MAKE THIS CAKE! It's dense and rich in flavors.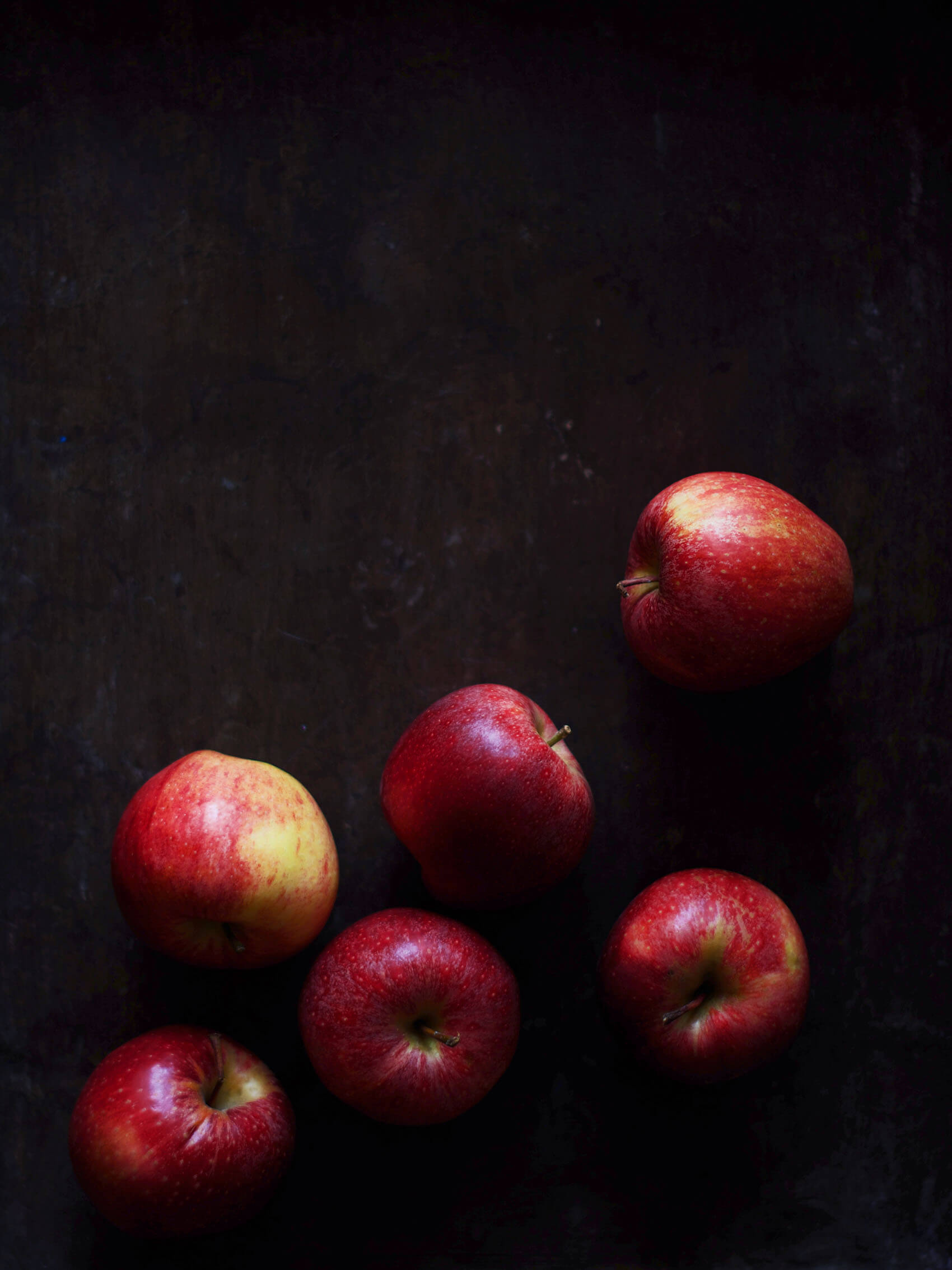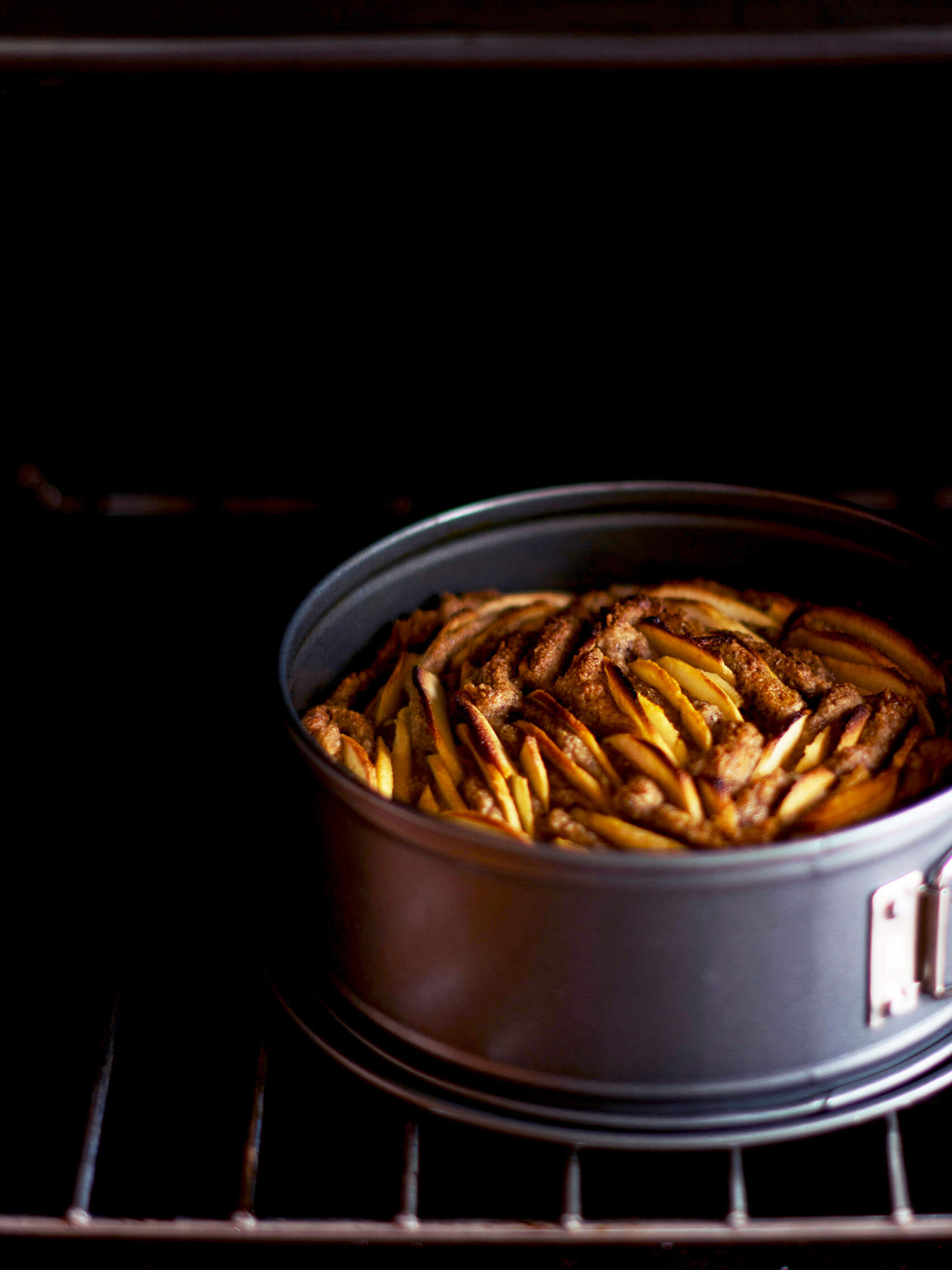 THE RECIPE
I used water because I haven't milk at home, but you can use almond/rice/oat milk, maybe about 100 ml or more.
[for 10 servings; a 7 inches / 18 cm cake pan]
1 cup / 135 g hazelnuts
1/2 cup / 85 g buckwheat
1/2 cup / 95 g brown rice
1/2 cup / 50 g old fashioned oats
1/2 cup / 60 g organic corn starch
1/2 tbsp baking powder
1 tbsp cinnamon powder
1 tsp vanilla powder
1 tsp ginger powder
2 tbsp / 22 g chia seeds
1/3 cup / 90 g maple syrup
1/4 cup / 60 ml / 50 g olive oil
280 g sliced and skinned apples – about 2-3 apples
90 ml water
1 tbsp / 10 g unrefined sugar
First thing first : make your flours. I suggest to grind hazelnuts alone, but all grains can be ground together – I use my Vitamix with its dry container. Mix flours, starch, spices, baking powder and salt in a mixing bowl.
In a smaller bowl mix chia seeds with 6 tbsp of water and let stay for 10 minutes. In the meantime slice apples – add some lemon juice to prevent browning. Add maple syrup and oil to the chia gel and stir. Pour liquids in the big bowl, add water or milk and stir. The dough would be more solid than liquid, but that's ok!
Preheat the oven to 350° F / 180° C. Oil the cake pan and move the dough in it. It has to cover the whole base. Now add apple slices perpendicularly in the dough. Sprinkle the sugar on top and bake for about 45 minutes. Let it cool a bit, slice and eat!