It's National Coffee Day! I initially thought about celebrating with a coffee-based dessert, but it was too common and predictable. I remembered to have seen some recipe using ground coffee as a seasoning for different pieces of roasted meat, so why not flavorful veggies? Then I went north, adding some mustard – in a sort of granola form – and some creamy horseradish. Everything came out so balanced and interesting thanks to all those different textures.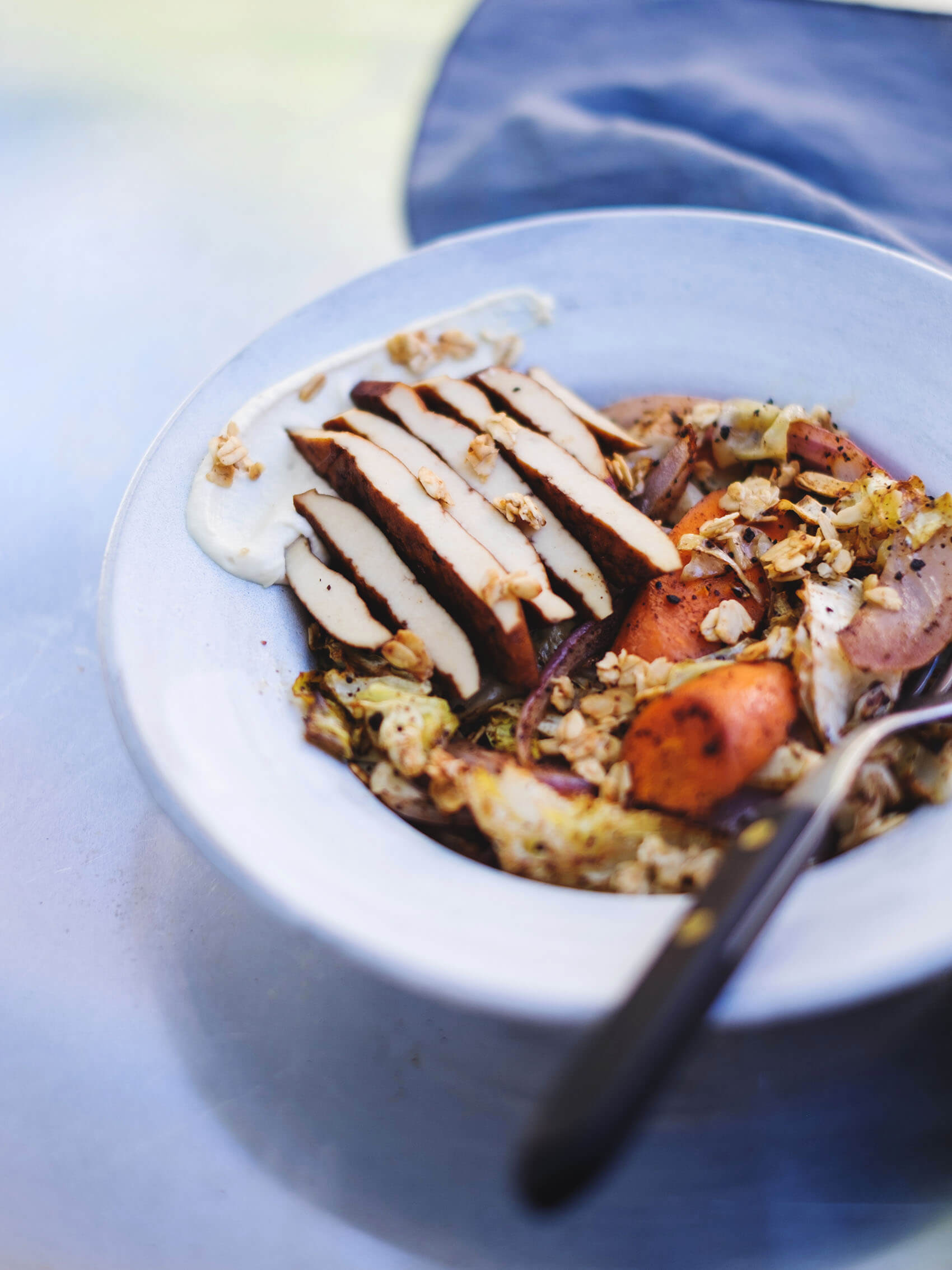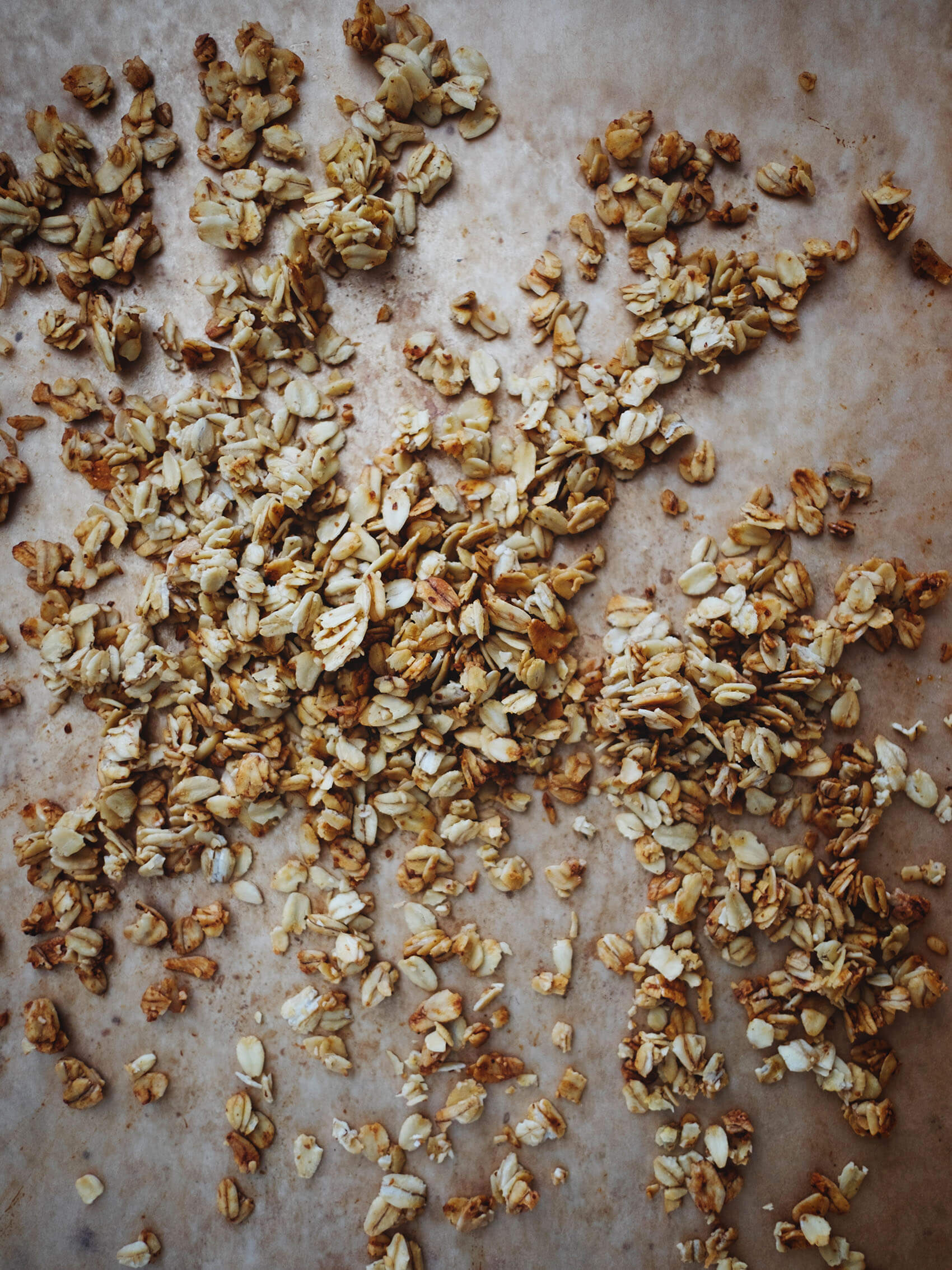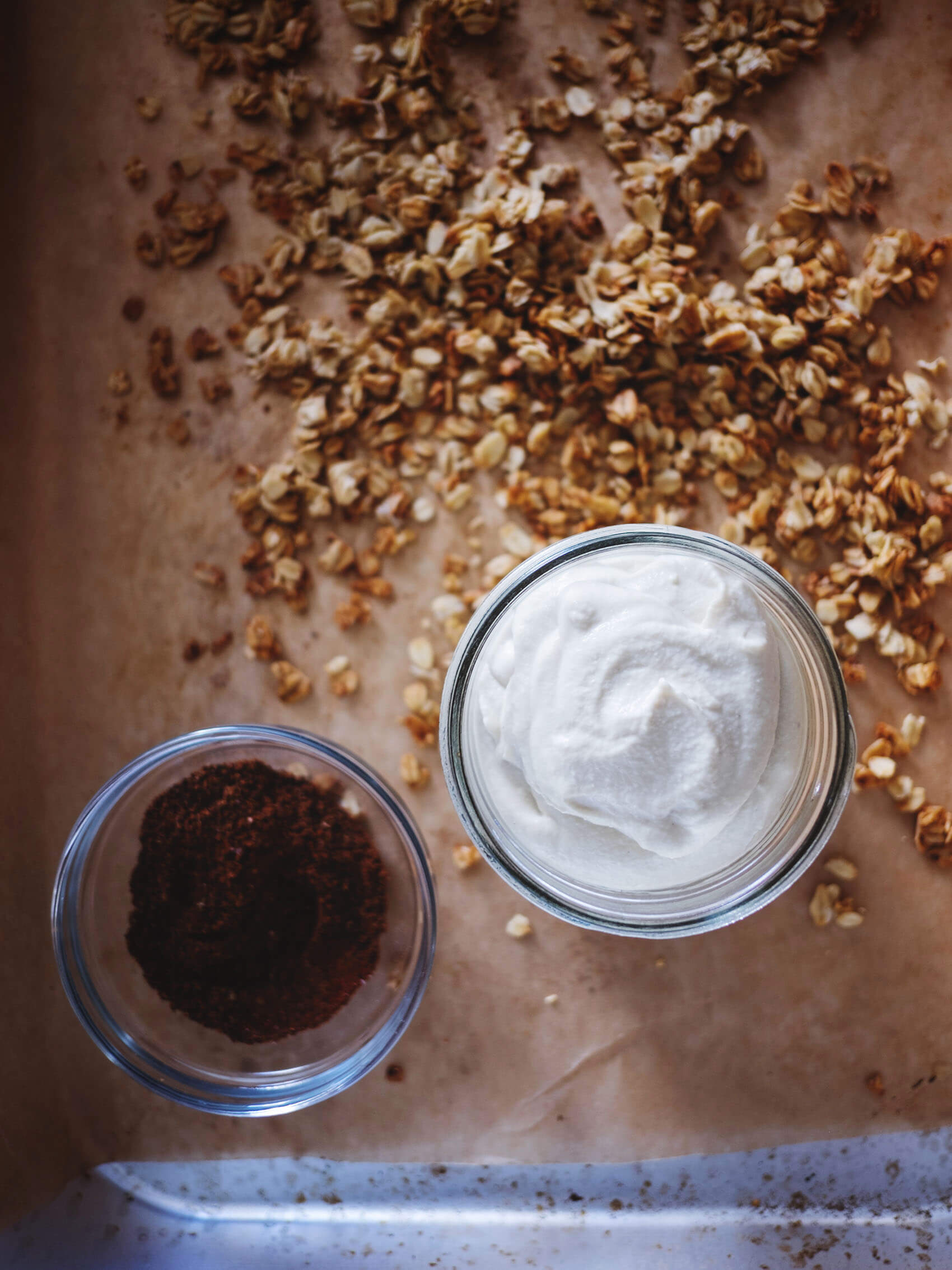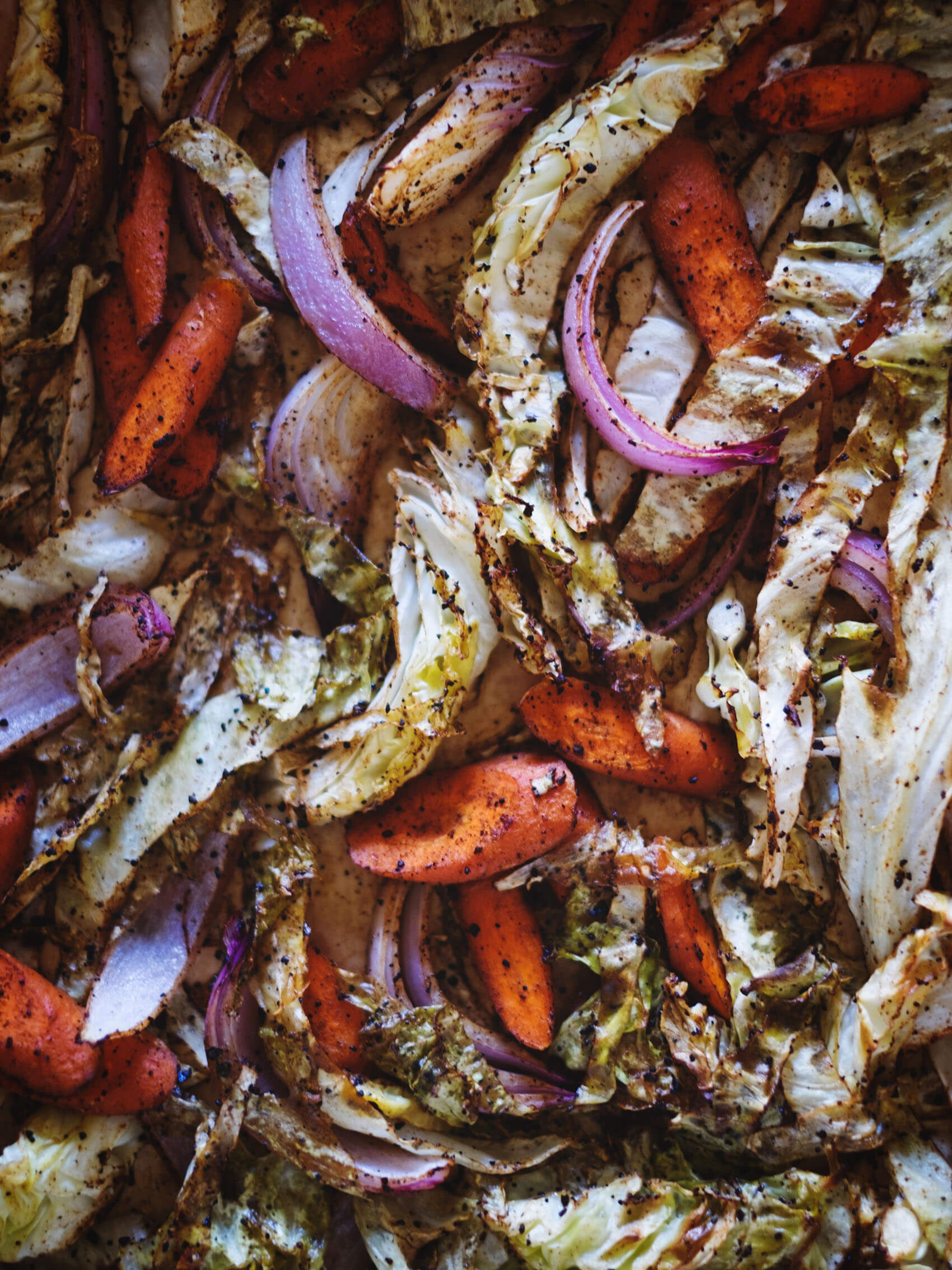 THE RECIPE
I used medium roasted Indonesian coffee beans finely ground.
To make the recipe vegan use maple/coconut syrup or even molasses instead of honey.
[ for 2 people + cream and crumbles leftovers ]
for the horseradish cream
1 cup (135 g) raw cashews
1/2 lemon, juiced
2 tsp apple cider vinegar
2 tsp nutritional yeast
1 tsp freshly grated horseradish
1 pinch white pepper
1 pinch Himalayan salt
Soak the cashews for at least 4 hours.
Wash and strain the cashews and blend all the ingredients until smooth. Reserve in the fridge.
for the crumbles
1/2 cup (50 g) rolled oats – use GF if needed
1 tbsp avocado oil
1/2 tsp mustard
1/2 tsp (neem) honey  
Preheat the oven to 350°F / 180° C.
Mix and spread all the ingredients on a baking sheet and bake for 5-8 minutes, until golden-brown. Remove from the oven and let cool.
for the veggies
1 tbsp ground coffee – see notes
1/2 tsp smoked paprika
1 tsp ground cumin
1/2 tsp cinnamon
1 good pinch Himalayan salt
2-4 carrots (about 200 g)
1 red onion (about 200 g)
1/2 cabbage (about 400 g)
2 tbsp avocado oil
Increase the oven up to 425°F / 220°C. In a little bowl mix all the spices with the coffee.
In a little bowl mix all the spices with the coffee.
Chop the carrots, slice the onion and the cabbage and put the veggies on a baking sheet covered with parchment paper. Sprinkle the spice mix over the veggies, add the oil and mix with your hands until completely covered. Roast for about 30 minutes.
to serve
some smoked tofu
or poached egg
or fish as smoked trout
Serve the veggies on a plate, add the protein, top with some mustard crumbles and add a little side of horseradish cream.