Last Saturday I hosted a little party to celebrate my cookbook with friends and family, as you maybe saw on Instagram – you can see more shots here. It was simply awesome, almost perfect – it would be really perfect with my soul mate at my side. My best Italian friend – notice that my 2 besties are both Italian, but I'll call the one who lives in California the American one! – knows me too well and she brought a vase with 3 aromatics: pineapple sage, Cuban oregano, and lavender. And on the same days, the cherry season happened and I couldn't help myself, I had to prepare something with this amazing fruit and the violet flowers.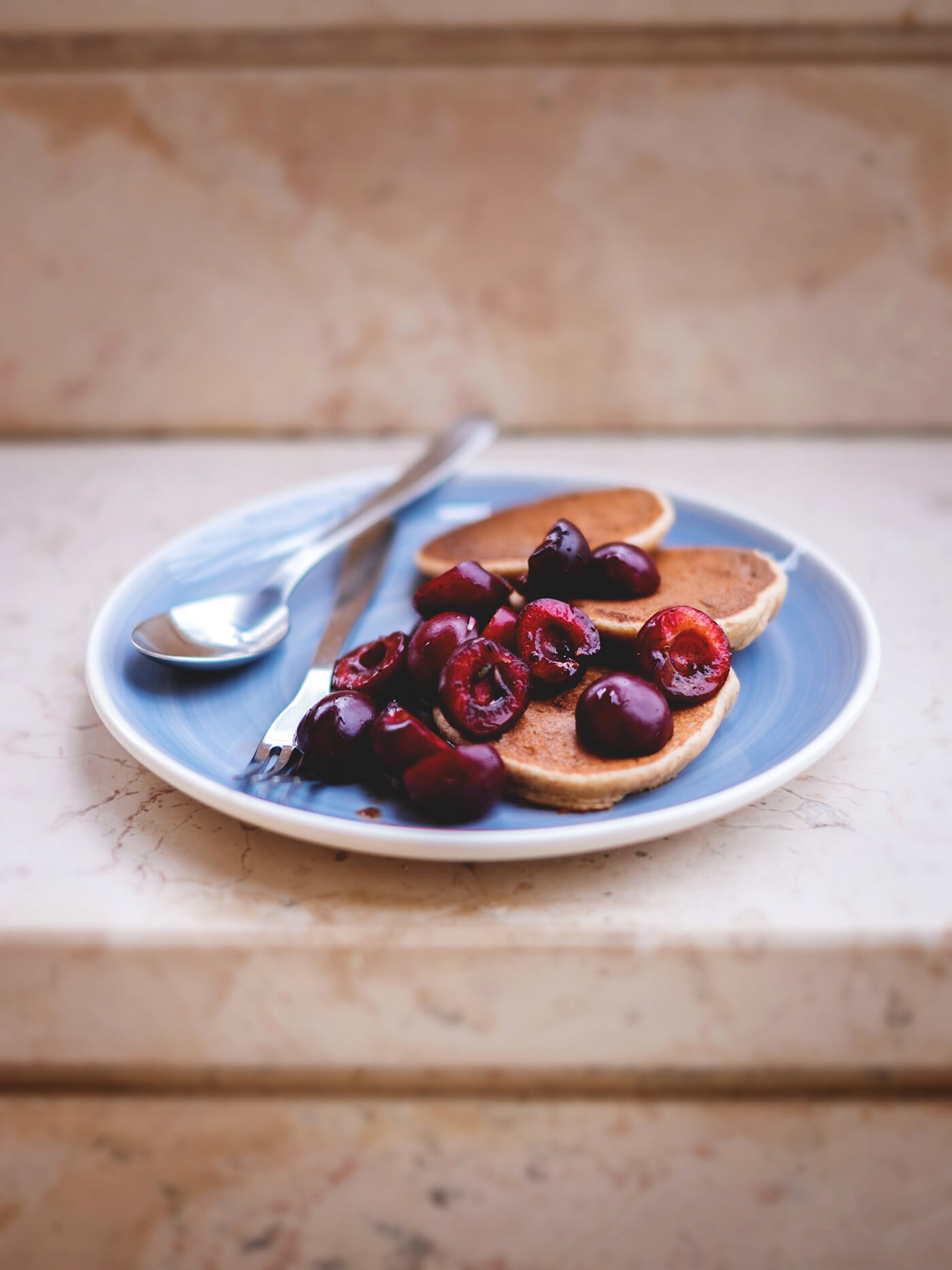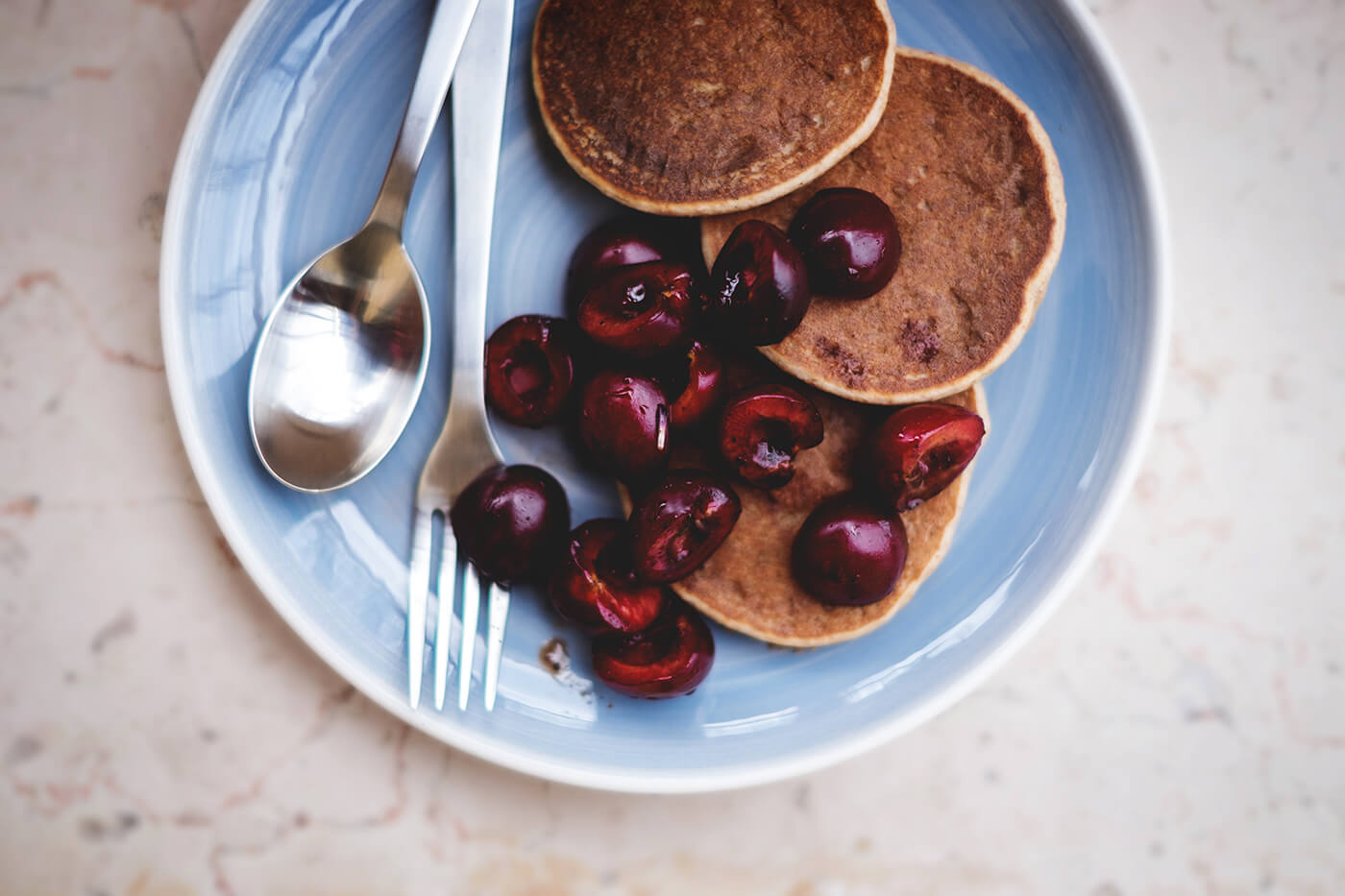 THE RECIPE
These pancakes come from this Jessie's recipe.
Jessie uses almond flour so my first intention was to grind my almonds first thing first. But being so lazy, I simply throw everything in the blender and the recipe came out really good anyway.
[for 2 hungry morning persons]
1/2 cup rolled oats (50 g) – gluten-free if needed
1/2 cup almonds (72 g)
1/2 teaspoon baking powder
1 pinch of sea salt
1 medium banana, ripe (90 g)
2/3 cup plain soy or almond milk (160 ml)
Put in a high-speed blender – I use the Vitamix – all the ingredients and blend until smooth.
Heat a heavy pan – I use a cast iron crêpe's one – adding 1/2 tsp of coconut oil if needed. Drop a fat tablespoon of batter into the pan, let the pancakes cook at medium flame until you can insert a spatula under them, flip and remove them from the pan after about one more minute.
Serve with 150 g of cherries – washed, halved and pitted – marinated with some fresh lavender flowers, a pinch of vanilla powder and 1 tsp of coconut blossom sugar.