If you have been following my blog for a while, you know that I have a sweet tooth. I promise I'll try – only try – to post more savory recipes asap.
Months ago, almost a whole year, to be honest, I bought a waffle maker. Do you know how many times I used it since then? Once. At least before this recipe. The previous week I tried another waffle recipe and went pretty bad: the batter was way too thin. Then I checked my Pinterest breakfast board and I noticed a recipe called "blah blah blah FOR ONE". And it was vegan and gluten-free too. Perfect, right? And here we are, with another adapted recipe – I feel a bit like a thief but at least I reveal my sin!
Even if her recipe says serves one person, it's enough for both Lorenzo and me, or just me twice. But feel free to eat as much as you want of course. And since some people are following a certain diet – high protein, high fat, low sugar, etc – I'm going to share with you the nutritional values for both the single and the "couple" serving.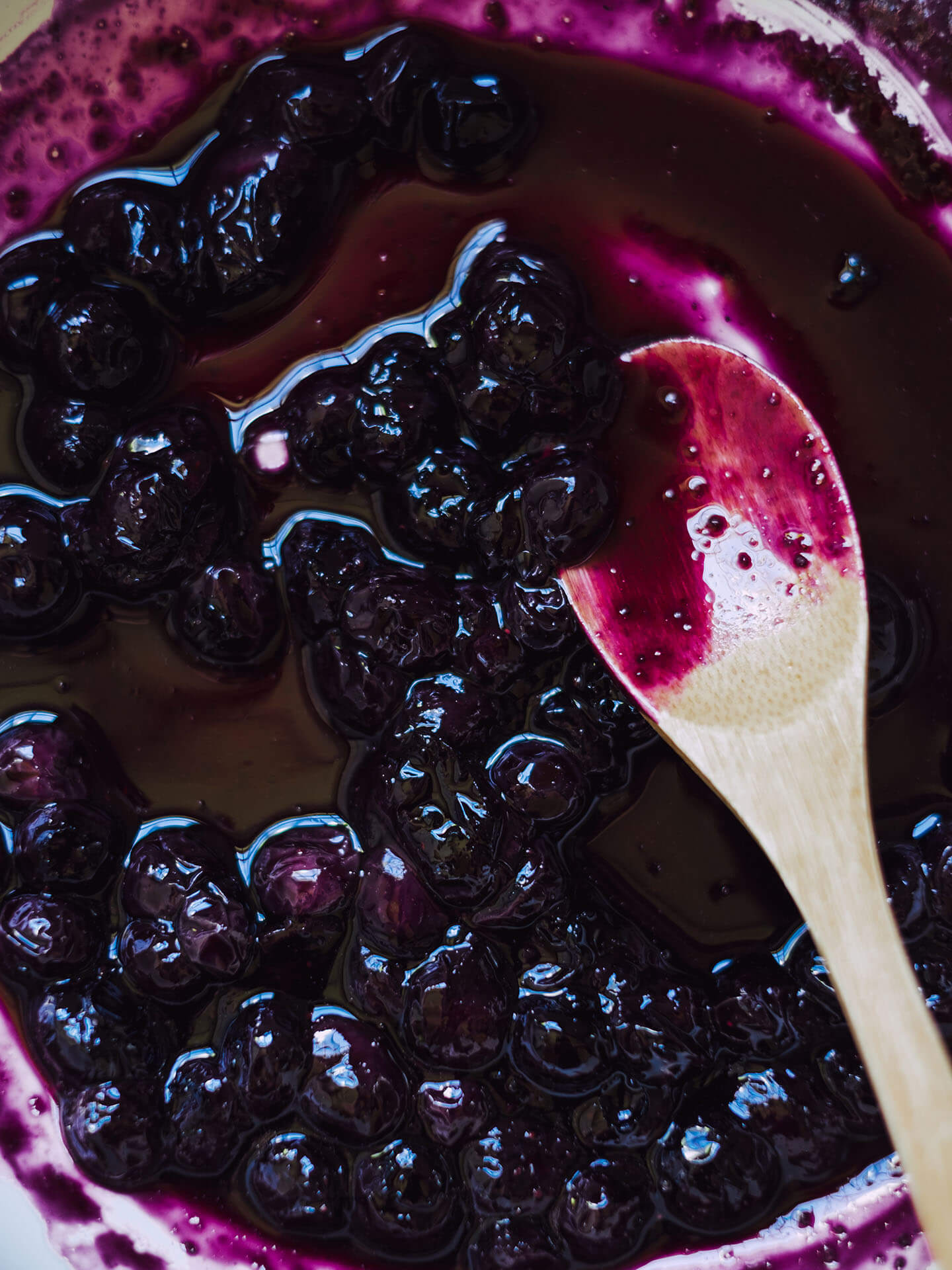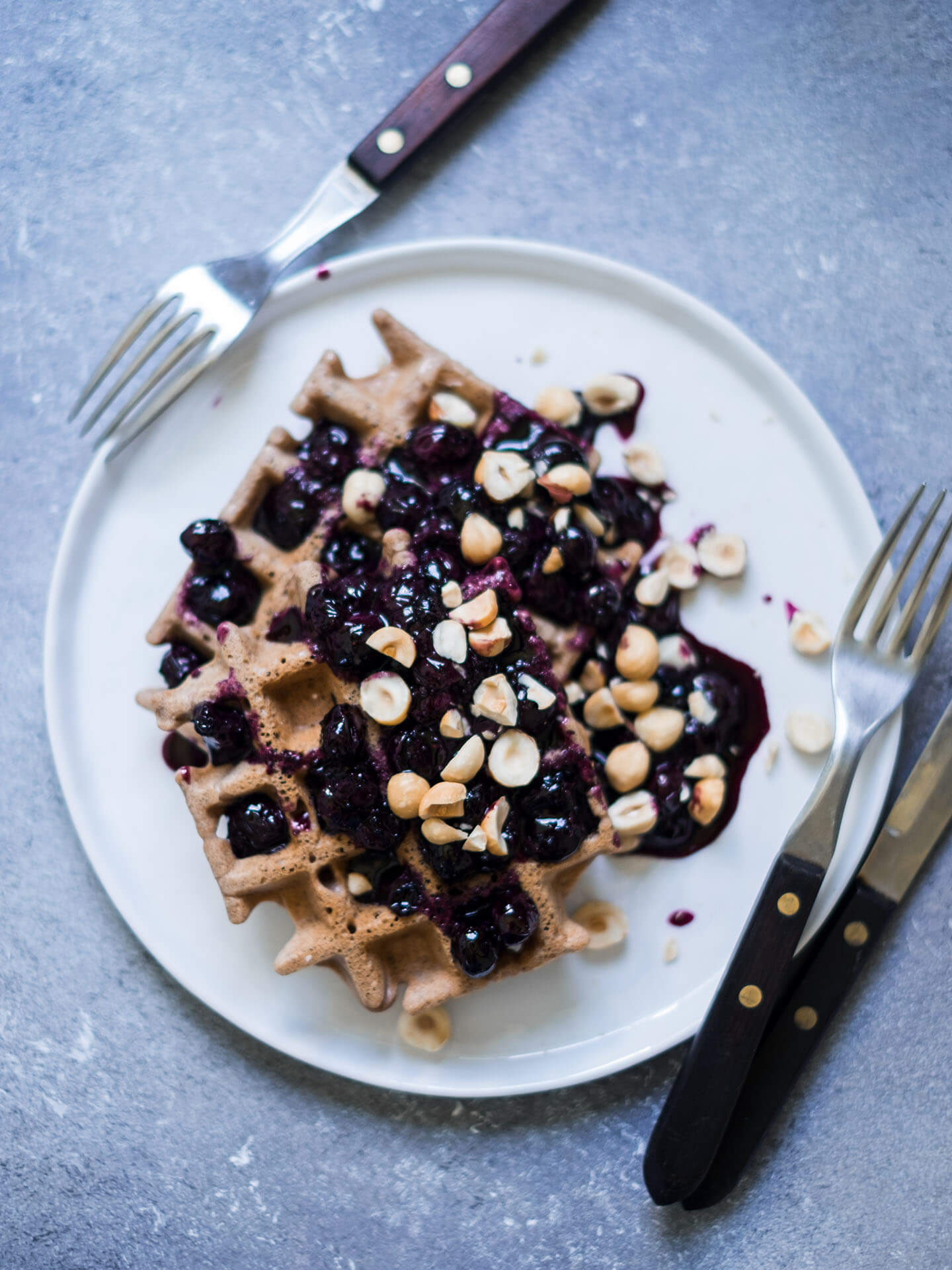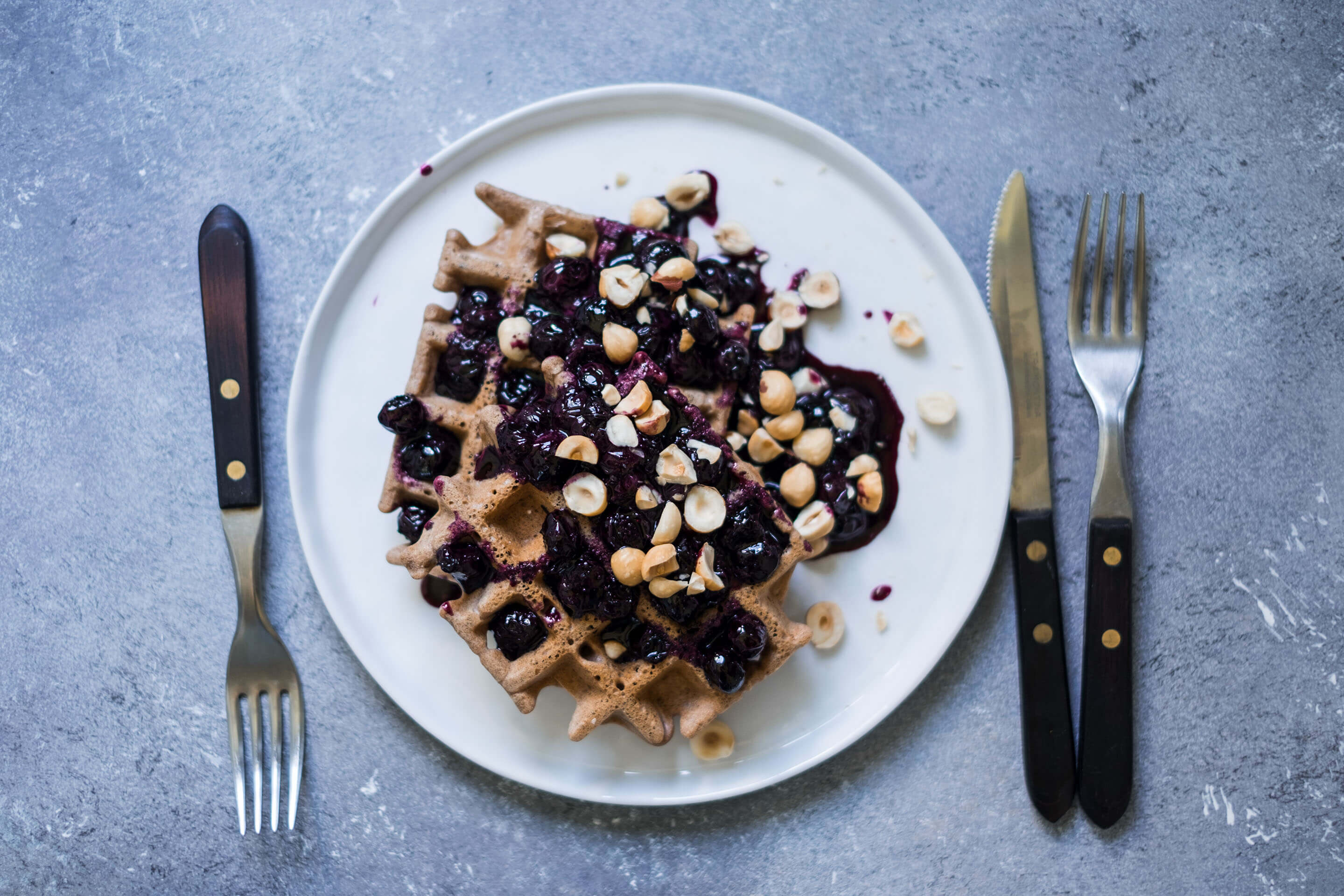 THE RECIPE
Adapted by this one by Oh Ladycakes. In my galette recipe, I wrote that I strain my homemade soy yogurt to make it thicker, therefore I obtain quite a lot of whey and feel guilty throwing it away. So instead of the almond milk used in the original recipe, I used whey as liquid in my waffles. Since I don't know the values for the whey, it's not included in the nutritional info below – it probably adds some proteins.
[ for 1 or 2 servings – read intro / 2 Belgian waffles ]
for the waffles
1/4 cup teff flour (35g)
1/4 cup millet flour (34g)
1 tbsp potato starch (9g)
1 tsp coconut sugar (4g)
1 pinch salt
1/2 tsp baking powder
1 pinch vanilla natural powder
scant 1/2 cup whey – see notes
2 tsp extra virgin olive oil
Sift and mix teff and millet flour with potato starch, coconut sugar, salt, and baking powder.
Create a well in the middle of the dry ingredients and add whey and oil, then whisk to combine. Let it rest for a couple of minutes to thicken; in the meantime slightly grease the waffle maker with (avocado) oil, plug it and wait until it's ready.
Pour the batter into the waffle maker, close it and let cook for a few minutes, according to the manufacturer's instructions. In the meantime prepare the topping.
for the topping
about 1/2 cup fresh blueberries (120g)
1 tbsp maple syrup
about 2 tbsp roasted hazelnuts (16g)
Put blueberries and maple syrup in a little pan and bring to simmer on medium flame until syrupy and chop the hazelnuts.
Remove the waffles from the waffle machine, serve on a plate and top with the blueberry compote and the chopped hazelnuts.
nutritional values for 1 of 2 servings: calories 302, fat 11.2g, carbs 46.8g (fiber 3.3g, sugars 15.3g) protein 5.4g
nutritional values for the whole recipe: calories 604, fat 22.3g, carbs 93.6g (fiber 6.6g, sugars 30.6g) protein 10.7g