I've been following Anya for a long time and loved so much her first cookbook. And I'm really picky about cookbooks! So when she asked me when I was interested in receiving her second one I was "hella yes!".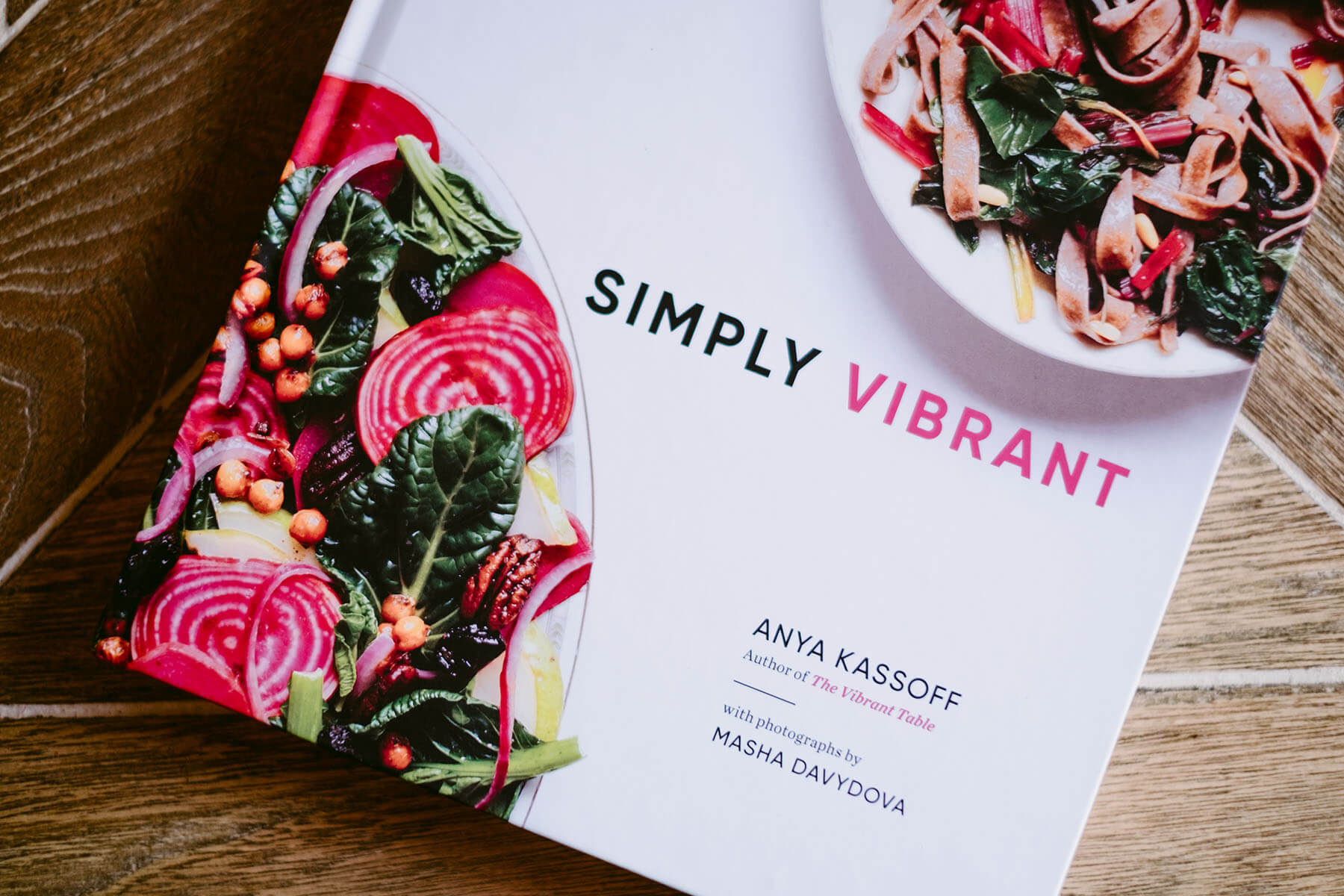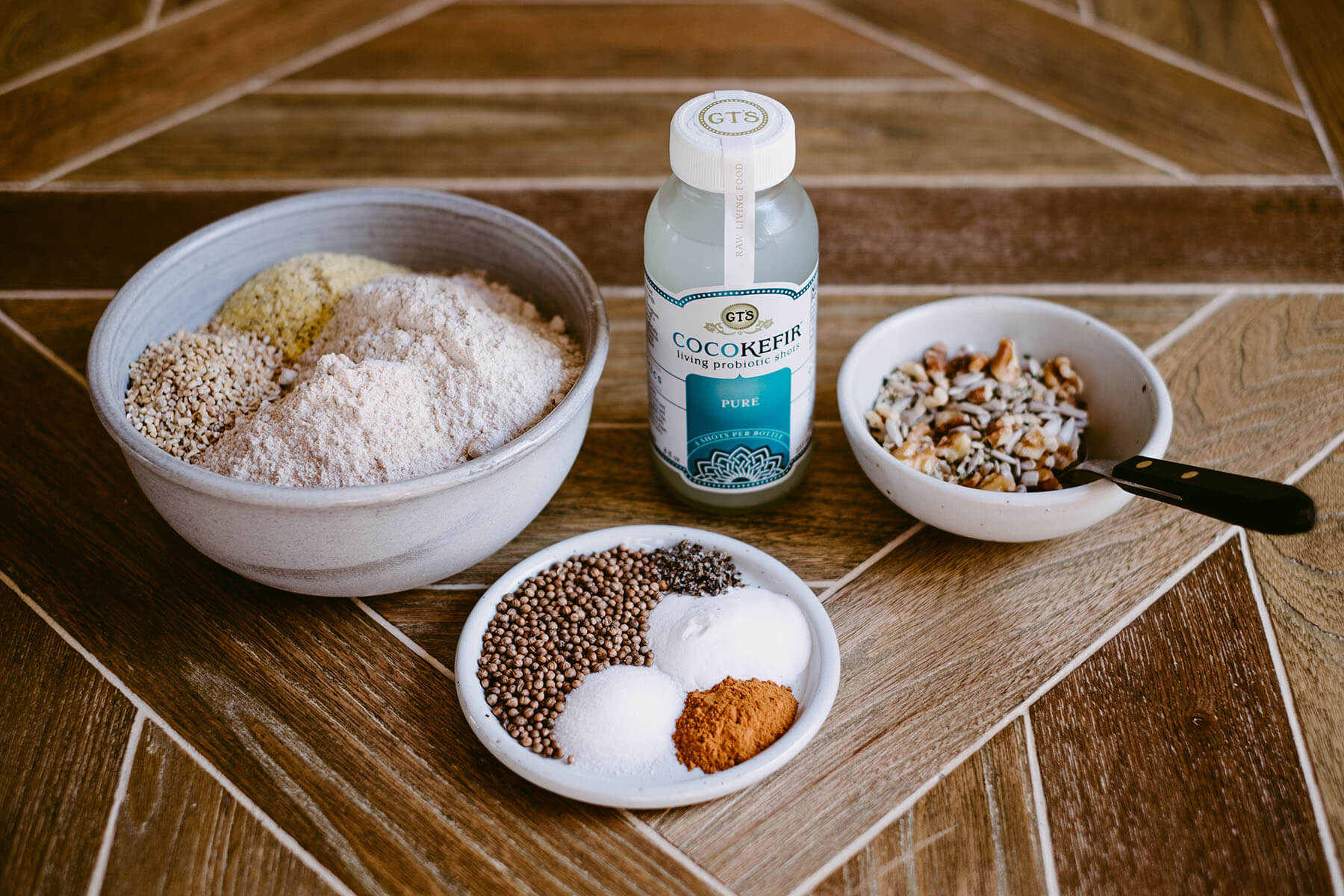 Simply Vibrant is not divided into chapters by seasons or time of the day, but into type of recipe: morning porridges and pancakes, wrap and rolls, fritters and veggie burgers, and so on. This makes so easy for the readers to find exactly what they're craving for. The use of spices, vegetable, and grains is often surprising – as in the coriander millet porridge at page 33, the broccoli stem riceless risotto at page 155, or the upside-down plum cafe with autumn herbs at page 278, that I really hope to try as soon as possible. Being on a therapeutic diet (with everything in specific amounts) made quite hard to find a recipe I could make and eat, but after browsing page after page I got to the Basics and Sauces chapter and I saw an intriguing soda bread.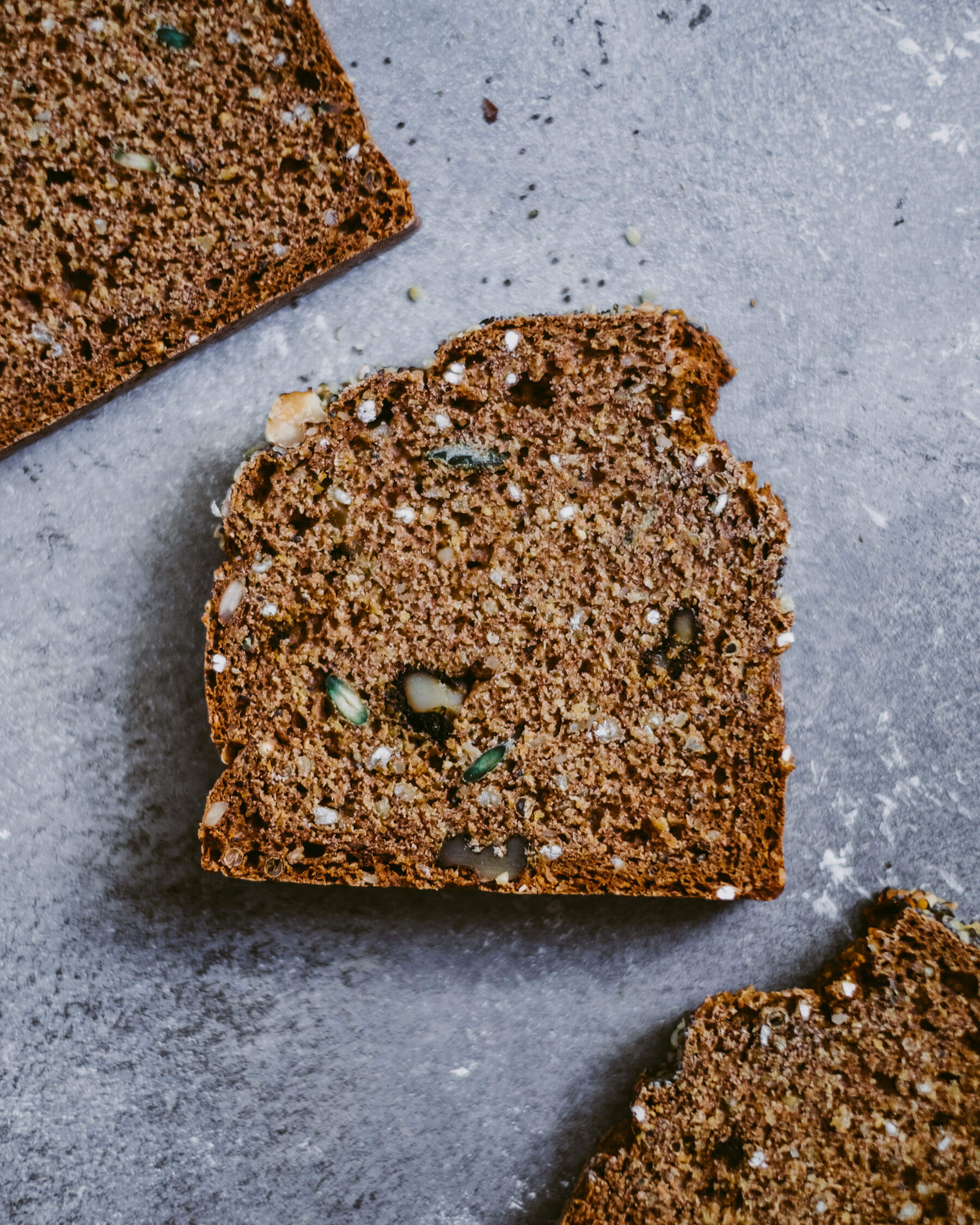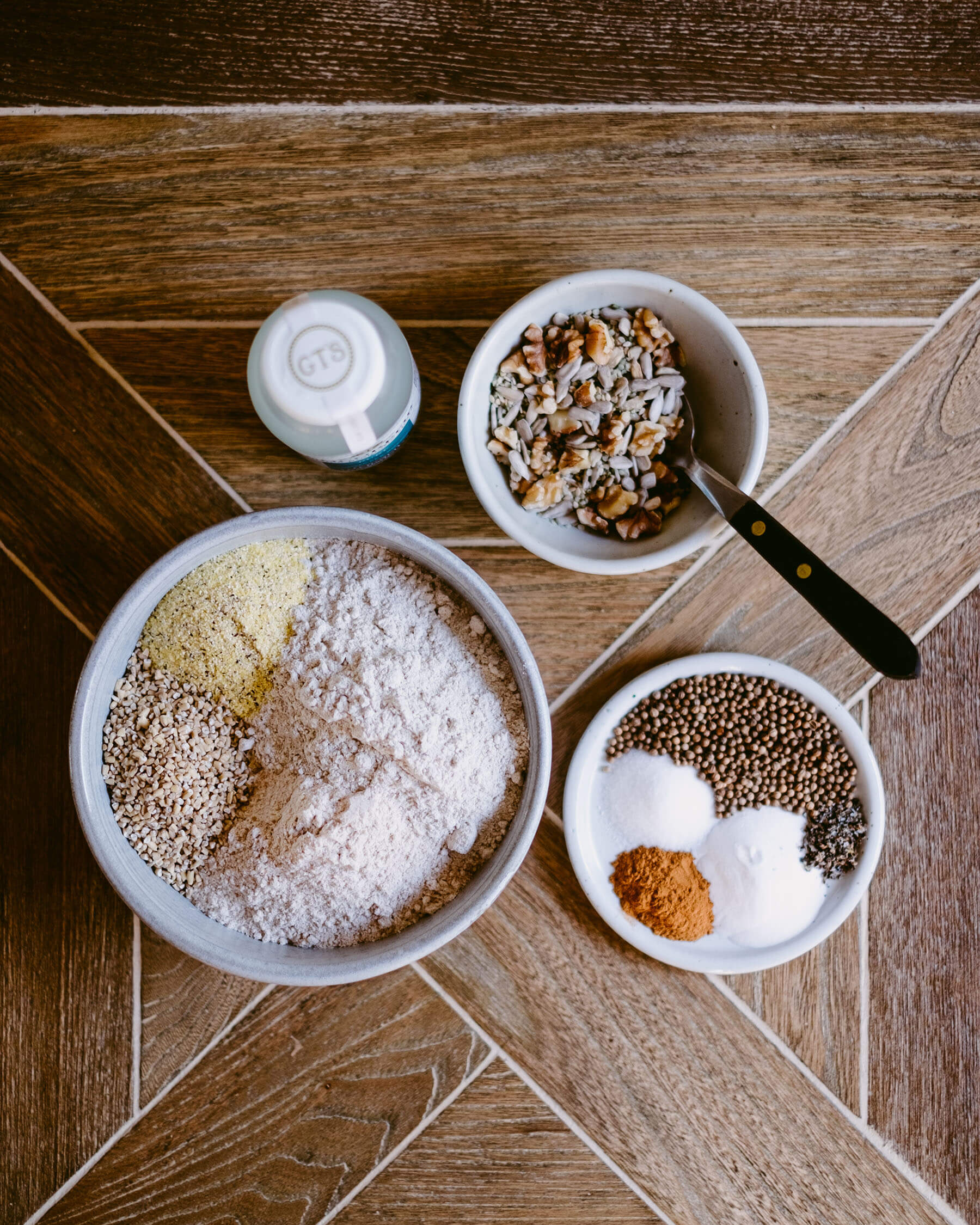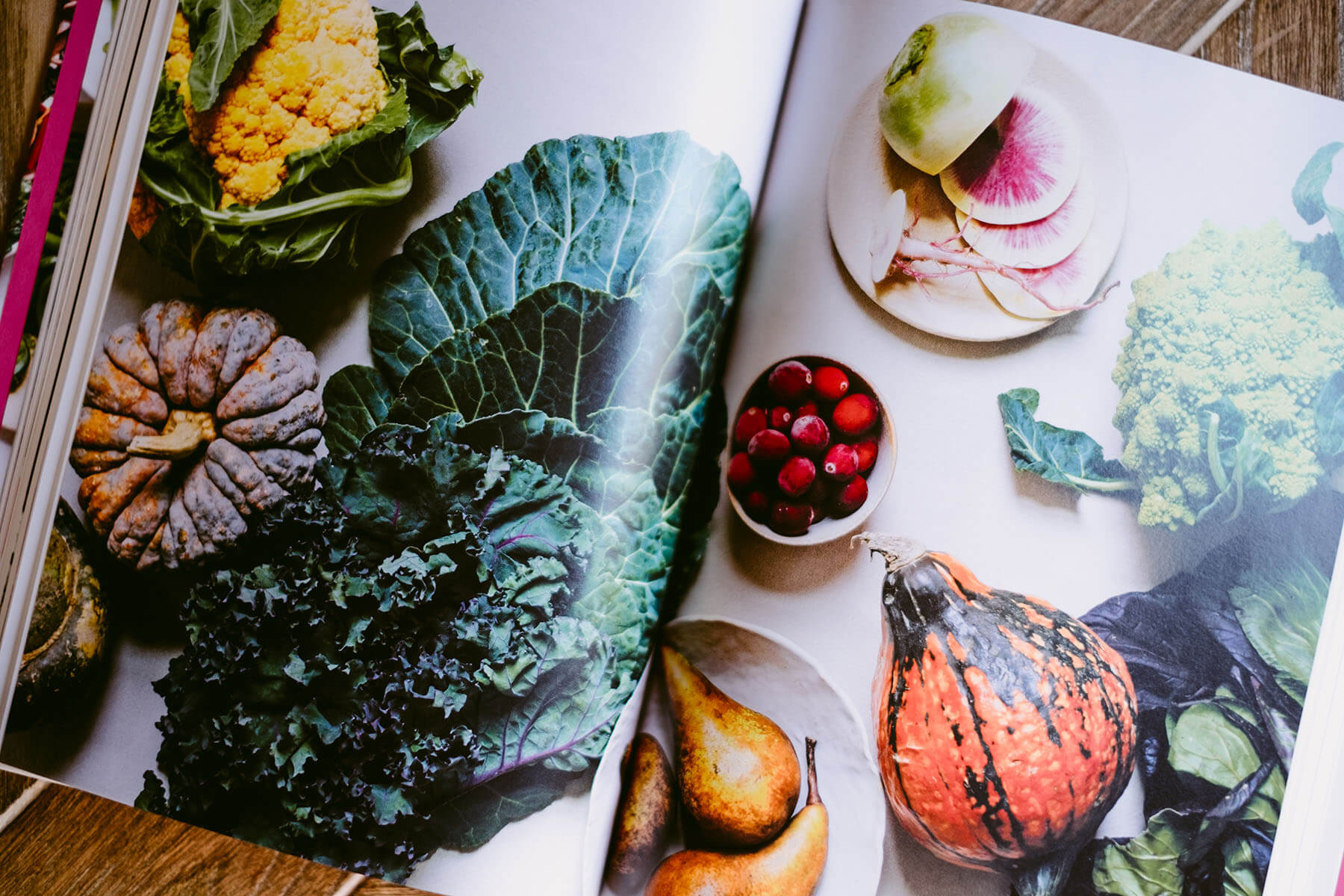 When I started mixing the dough together, the scent was so peculiar and intense, but when it started baking, omg, my entire home – ok, it's a small apartment – was invaded by this powerful and spiced fragrance that made me feel like I was in an exotic country. The flavor is really peculiar, the consistency is awesome and the process is so easy since it doesn't need rising time or kneading. And, by the way, it grew so much in the oven!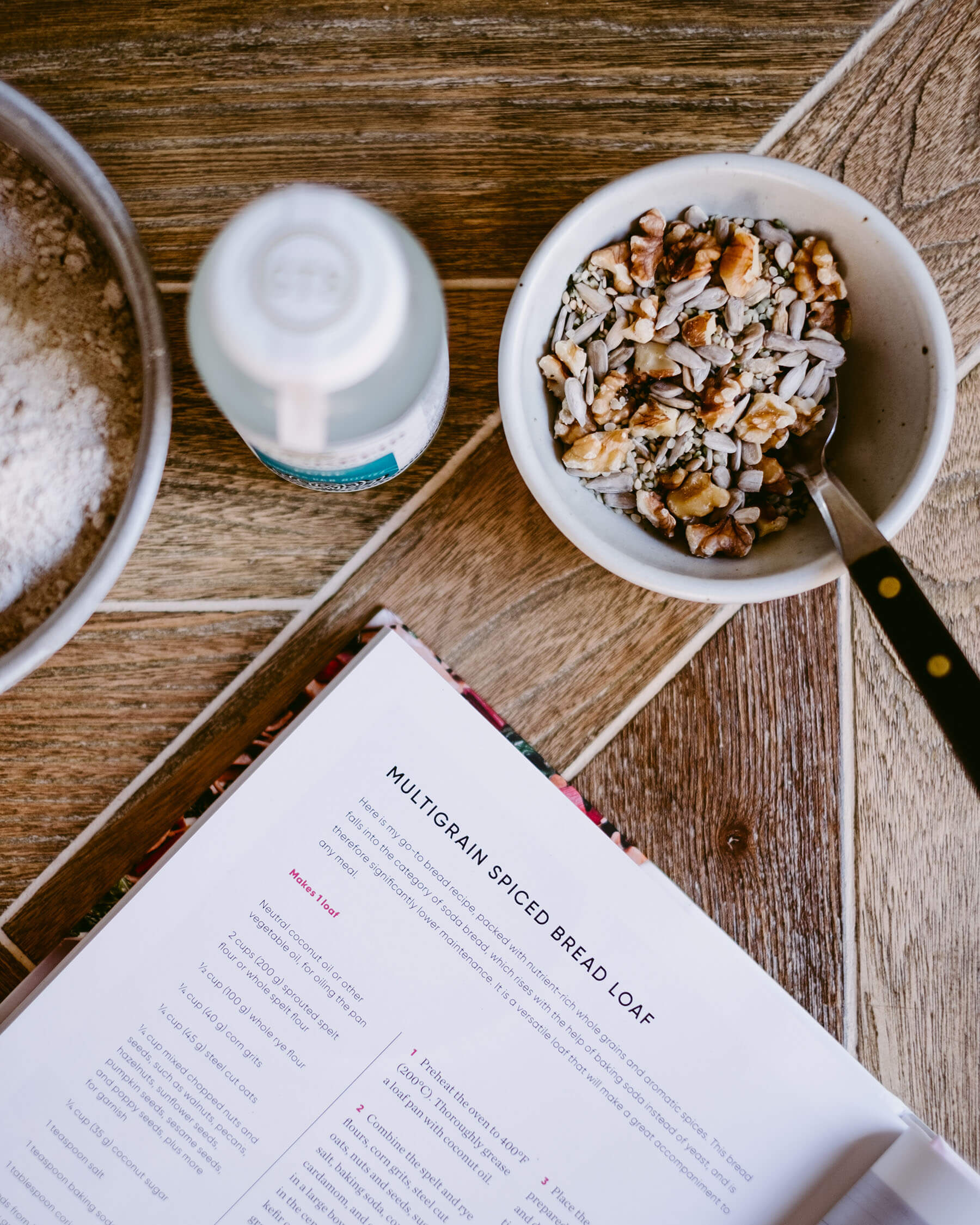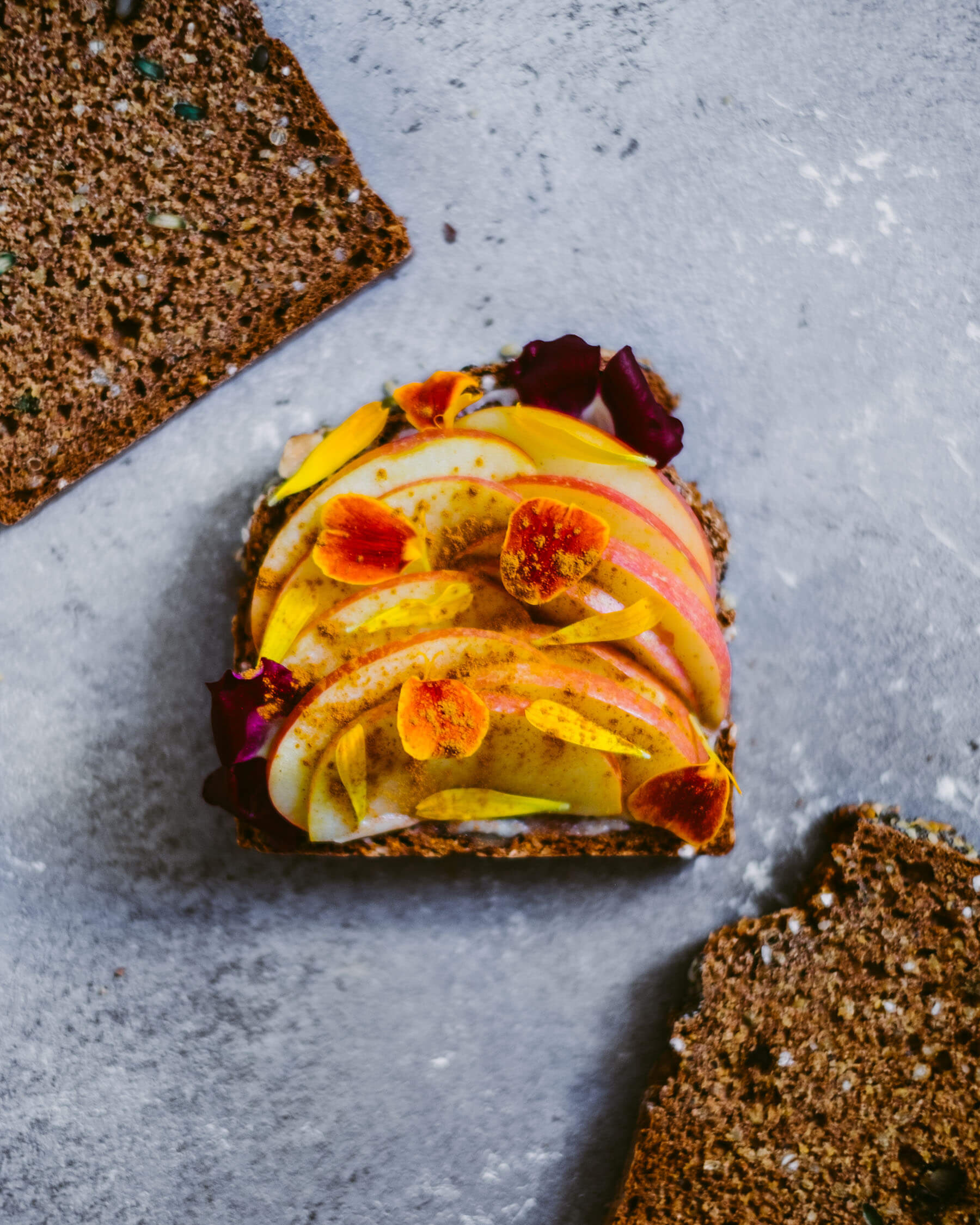 Do I recommend the book? Yes, totally. It's filled with easy recipes with something original or exiting in it, but also slightly more complex ones that are perfect for weekends and dinners with guests. Like all other books, there's an explanation about the ingredients and the few equipment pieces used in the recipes. You can get your copy here!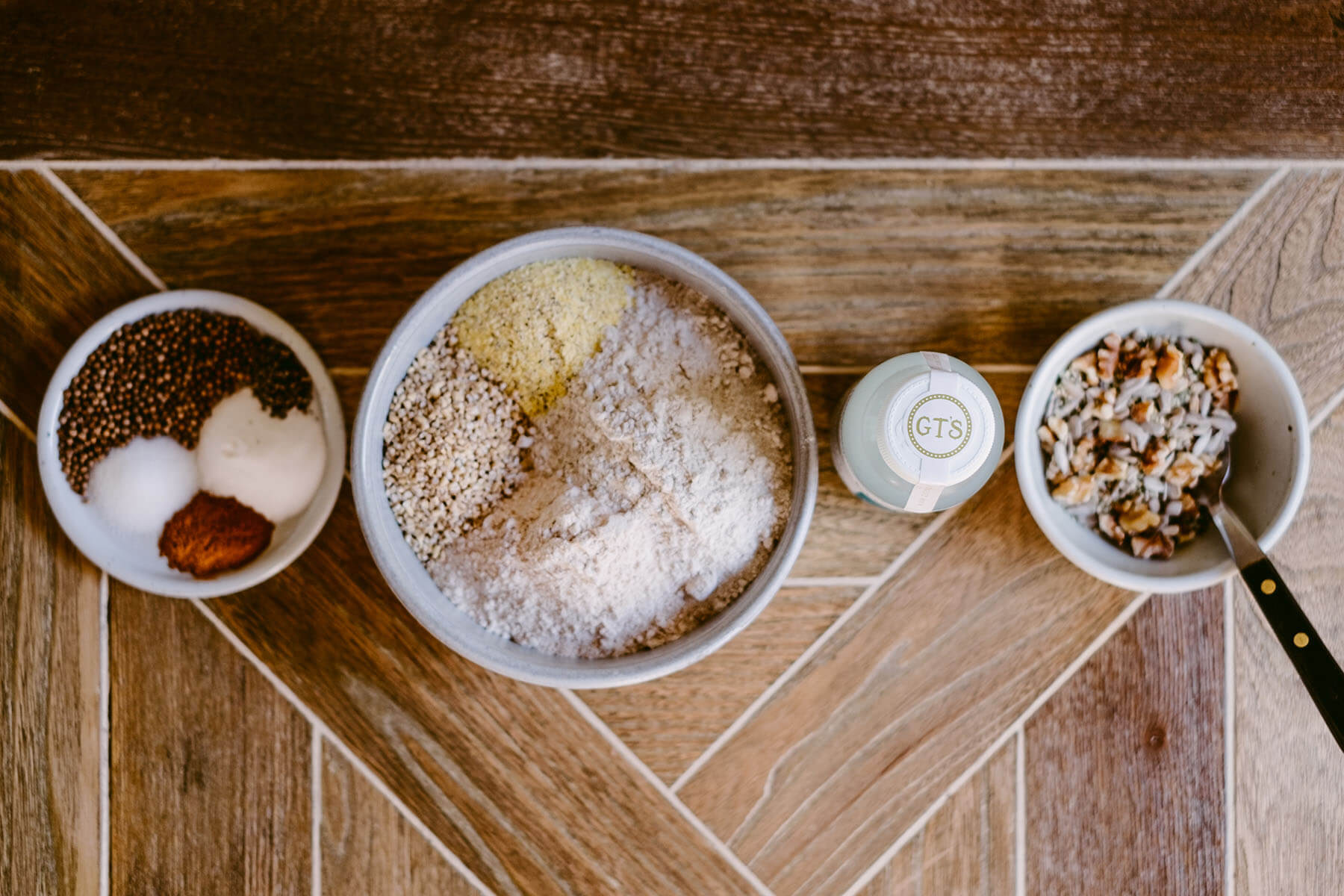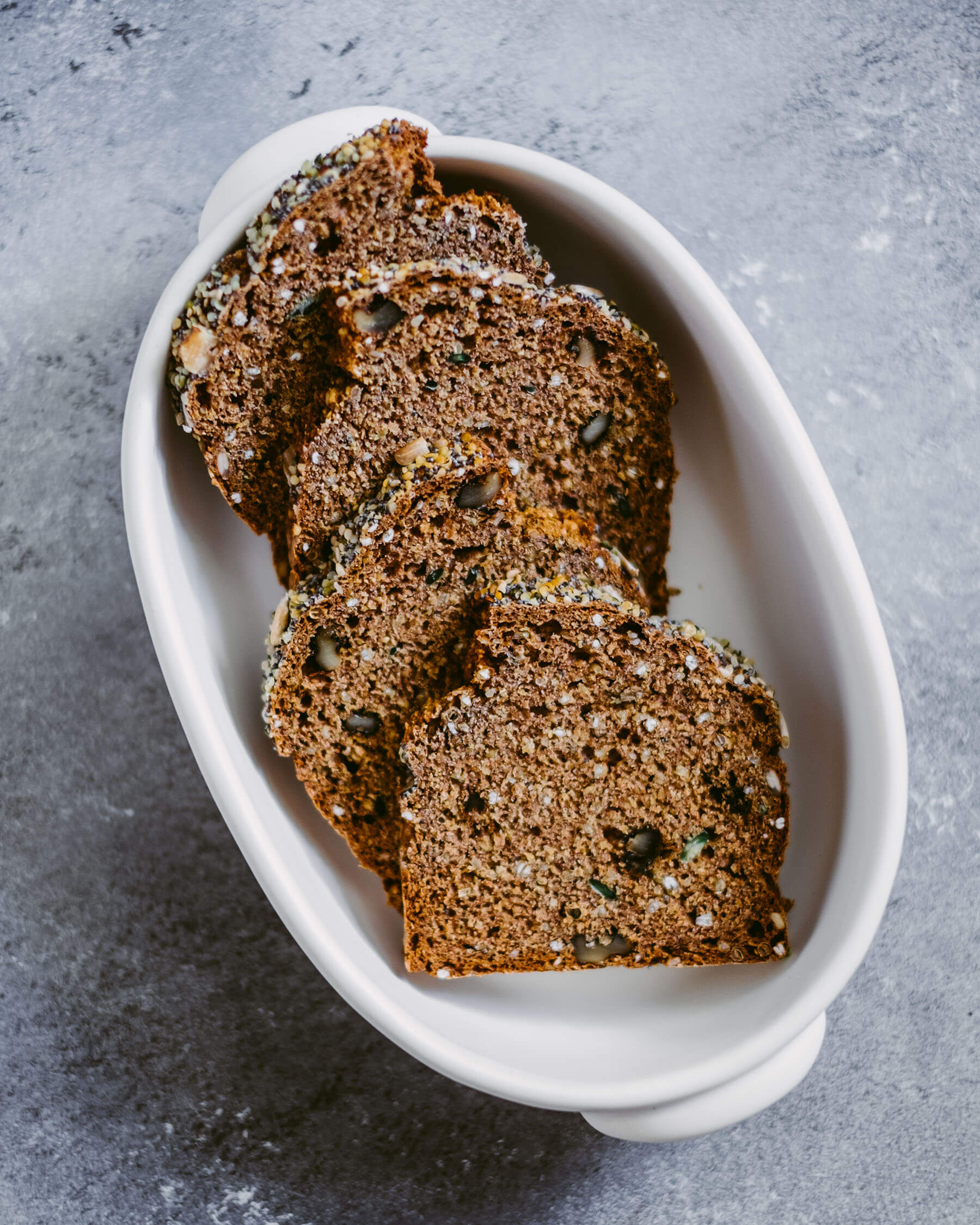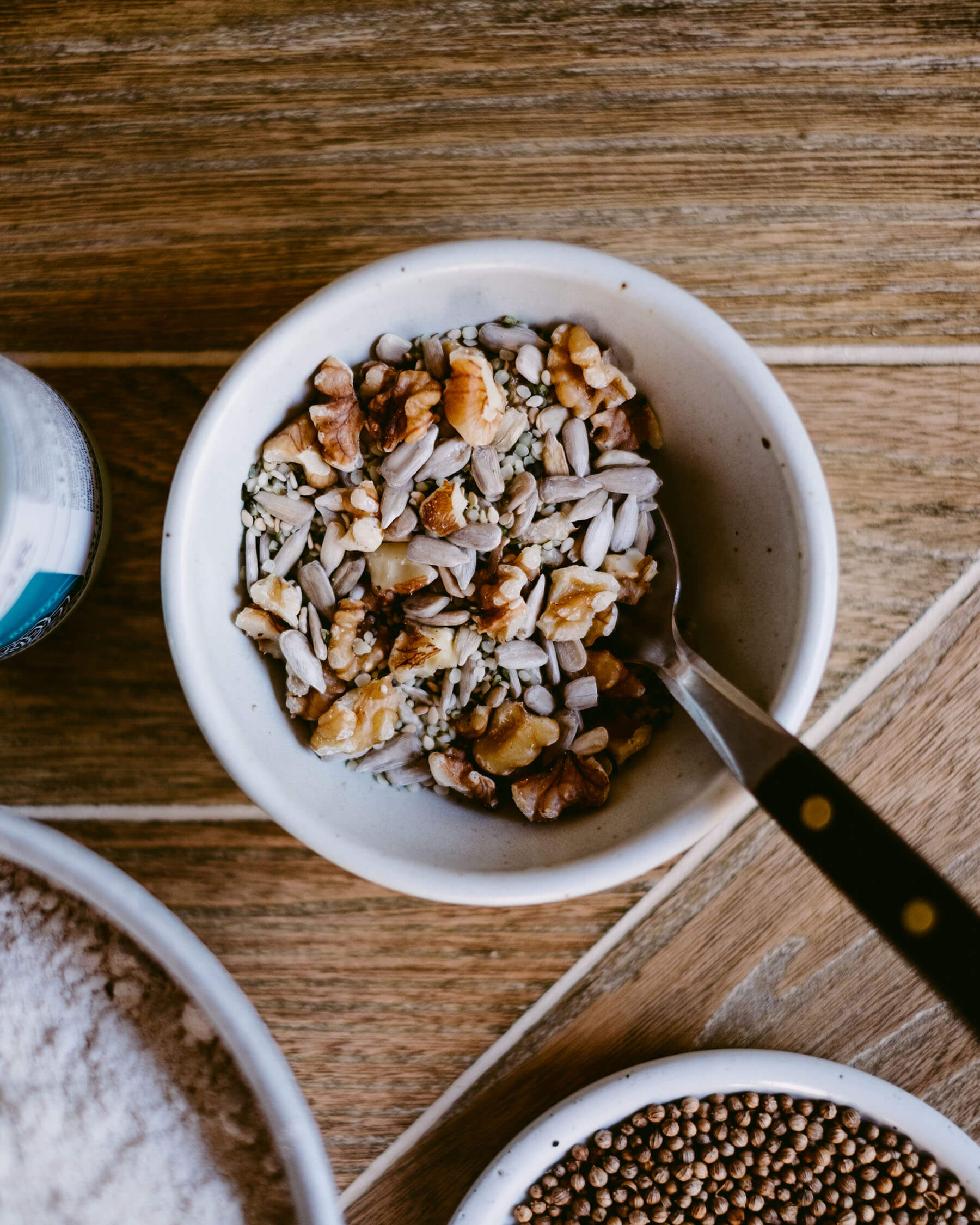 THE RECIPE
I decided to follow the weight amounts for flours and grains instead of the volume ones since they can be kinda tricky. When baking, generally, it's better to use a scale rather than cups. In the styled pics, I spread some tahini, added some apple slices, some edible flower petals and a pinch of cinnamon.
[ for 1 loaf ]
200 g whole wheat flour
100 g dark rye flour
40 g corn grits
45 g steel cut oats
1/4 cup mixed nuts and seeds + more for the topping
(1/4 cup coconut sugar – 35 g)*
1 tsp salt
1 tsp baking soda
1 tbsp coriander seeds
seeds from 5 cardamom pods, freshly grounded
1/2 tsp ground cinnamon
1 1/3 cup kefir or yogurt**
Preheat the oven to 400°F (200°C) and cover a loaf pan with parchment paper or grease it with coconut oil.
Combine all the ingredients but kefir/yogurt in a big bowl and stir until everything looks distributed. Make a well in the center of the dry ingredients, pour the liquid into it and start incorporating using a fork. You'll end up with a soft but not too sticky dough.
Place the dough into the loaf pan, lifting and dropping the pan several times to get the dough to shape evenly, garnish with the leftover nuts and seeds, transfer it to the oven and bake for 45 minutes.
I decided to remove it from the pan and let it cool on the rack in the oven because I know that that's what I usually need to do to avoid moist in my baking products.
*I didn't use it because I have to pay a lot of attention to sugars in my therapeutic diet – I can't even have bananas – and I liked the final result anyway.
** I used a 1 cup bottle of coconut kefir and 1/3 cup of grass-fed yogurt, but you can use a plant-based one to keep the recipe vegan.