Since Kauai, and especially since the beginning of the new year, I only buy green and natural beauty products. The desire of throwing everything in a bin and buy non-toxic skincare products was huge, of course, but it's not something with a budget can do. So I decided instead to finish my current conventional stuff and gradually switch to their healthier substitute. Whole Foods can be a great source of affordabl-ish items, like body and hair products, but for my demanding skin, I realized that I needed the recommendations of an expert, so I decided to take advantage of the amazing Credo beauty store in San Francisco (which is, by the way, in one of our favorite neighbourhoods, home of restaurants like La Mediterannée and Roam Artisan Burgers – their review is coming soon).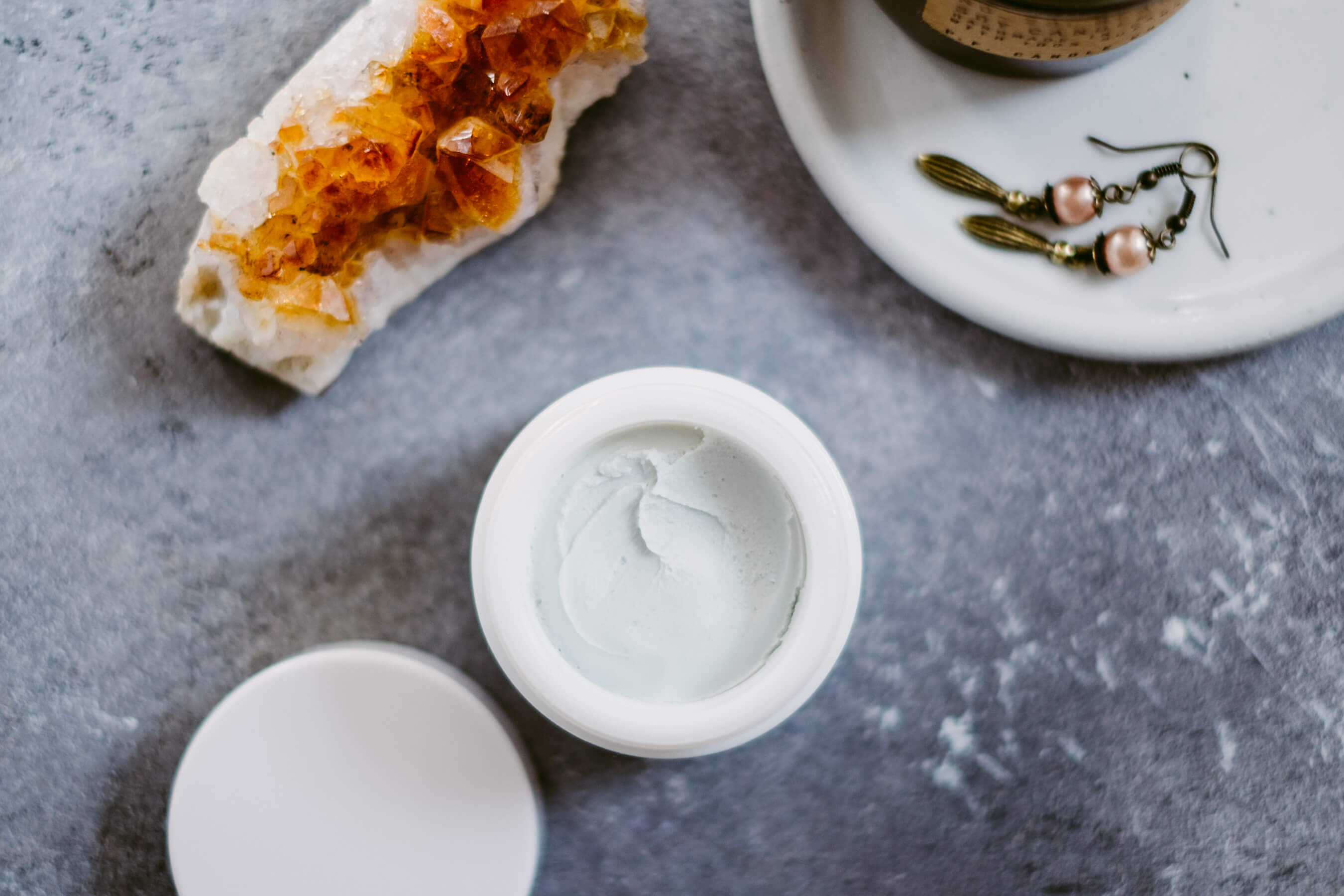 When I went there looking for a new moisturizer I was being helped by young girl but then an older woman, who looked very wise, stuck her nose in the chit-chat and started asking me about my skin type – dry and dehydrated, even if I was drinking more than the recommended amount of water and everything, but also acne prone. She asked me to see my elbows and said: "ok, you're genetically dry, it's not your fault!". I told you, she's a wise woman. And then she handed me this Vital Balm by Josh Rosebrook. I already knew the brand and once tried his Hydrating accelerator in store, which has the most wonderful, soft and pillowy spray, but I didn't know a lot. If you don't either, well, he's really a cool guy!
"The body is natural, and the original source of nutrients and oils necessary for body, skin, hair and scalp regeneration are found in nature: plants, herbs, nuts, fruits, seeds, stems, leaves and flowers."
Let's talk about this moisturizer.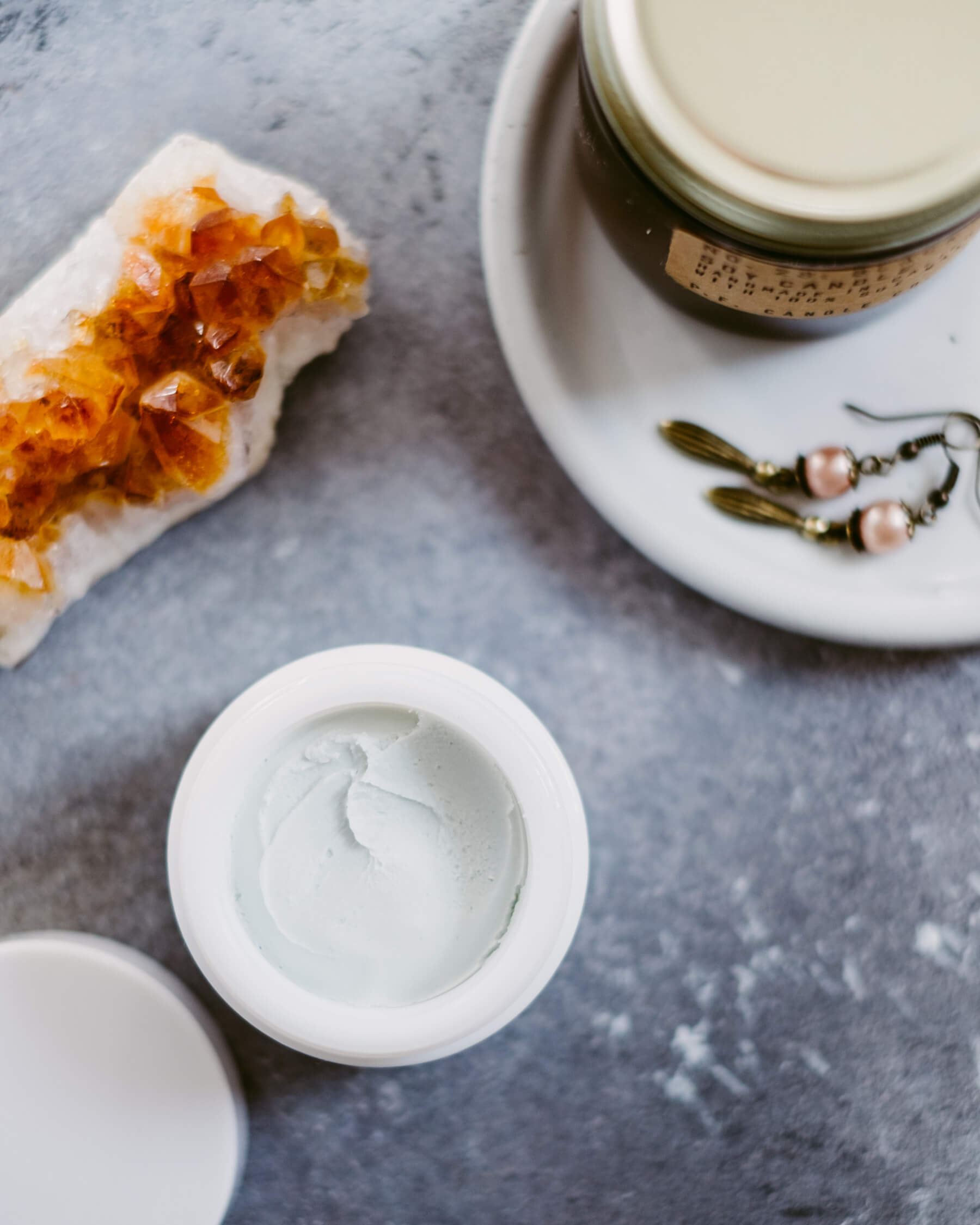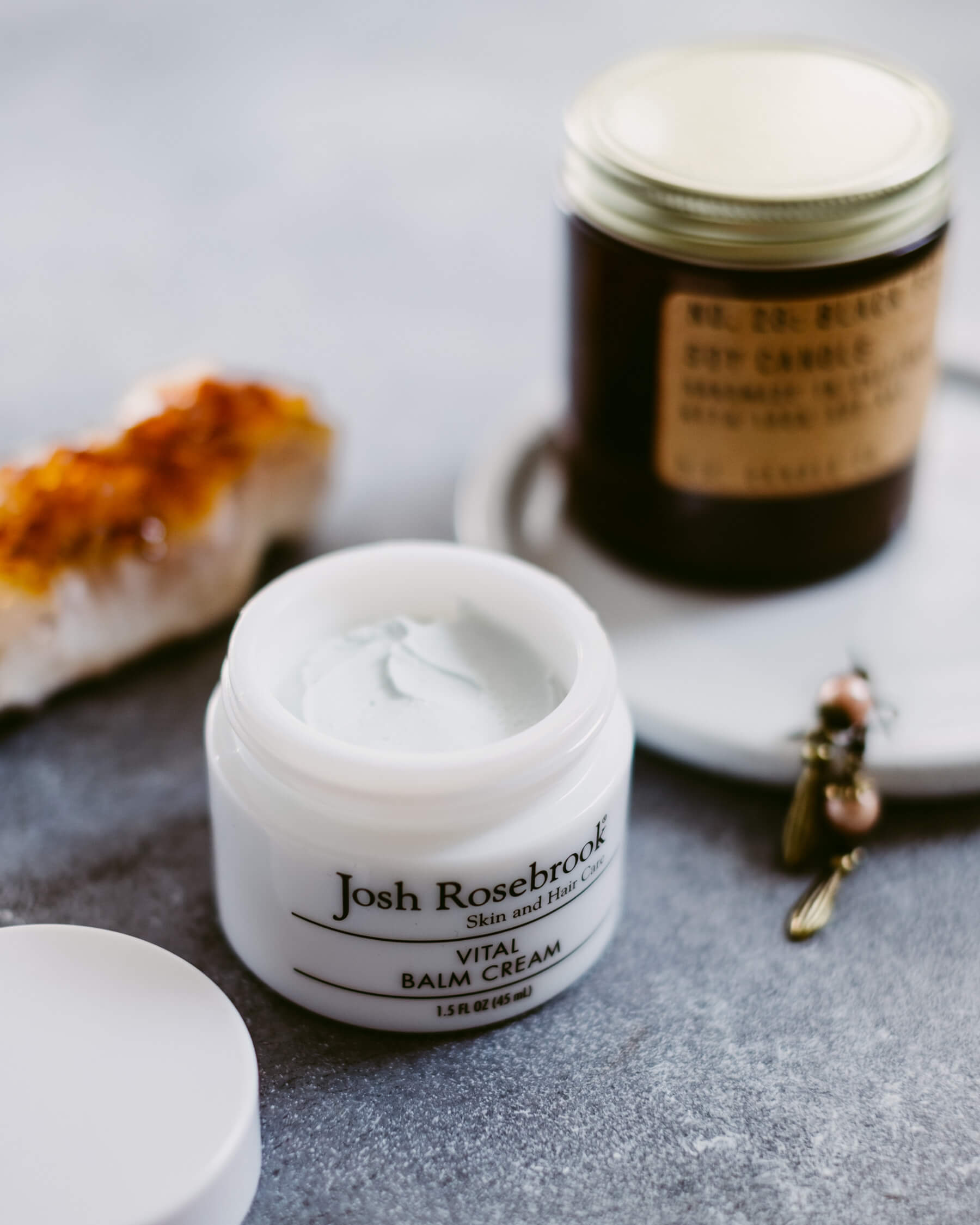 My issue generally is that I often find them very moisturizing and protective, but like a film on my skin, still feeling my deeper layers thirsty. This cream is completely different. I feel it soaking inside my skin and the feeling is so incredibly good. The smell is delicate but very natural and slightly floral and the color is a very very light blue. The ingredients are the cleanest.
"All plant ingredients in our skin and hair care products are 100% organic, certified organic or wild-crafted."
Aloe vera, butters and oils, honey, Indian senna seed extract (botanical hyaluronic acid) and superherbs like ashwagandha, turmeric, rose hips, goji berry, calendula and so many others, make this cream a real powerhouse. The consistency is almost moussy and frothy, and the absorption is quite quickly, even if it's a rich balm. Expensive? Yes, $85 for 1.5oz, but it's totally worth it! The amount you need is very little and your skin will be nourished for the whole day (I use this in the morning and another moisturizer which contains retinol at night). I honestly can't wait to try more products from both the skincare and the haircare lines.