As a former ballet teacher and an author myself, I'm quite demanding and nitpicky about cookbooks. I usually fill my books with little pieces of paper as a bookmark to signal really interesting recipes, and I assure you that this one has a ton of them. I often spend dozens of minutes leafing through them before deciding if they're really worthy. And often they're too basic for me or they use ingredients almost impossible to find but in well-stocked asian/african/ecc stores. Aine's cookbook (Usa version/Uk version) is on another level. The recipes are easy but original and interesting – a result so hard to get – often prepared with not many ingredients, most of which you probably already have in your pantry.
Every chapter is opened by a table of contents with beautiful illustrations, the layout of the pages and the font are just perfect and the food looks and sounds delicious. Among the (many) recipes I want to try asap : Stovetop beans with a twist (page 42), Adzuki bean casserole (p 119) and Carrot and walnut cake (p 139).
This cake is simple to make, require 5 minutes of work and the frosting only requires blending. And it's freaking delicious. The recipe in the book calls for a 6″ inch cake pan and a 30-35 baking time, but when I noticed that the cake was still raw, I understood something was off, especially when my cake turned out way taller than hers! I asked Aine and we realized that the correct measurement would be 7″ – apparently an American publisher's oversight – but the cake turned out amazing anyway, I only had to keep it in the oven for a longer time.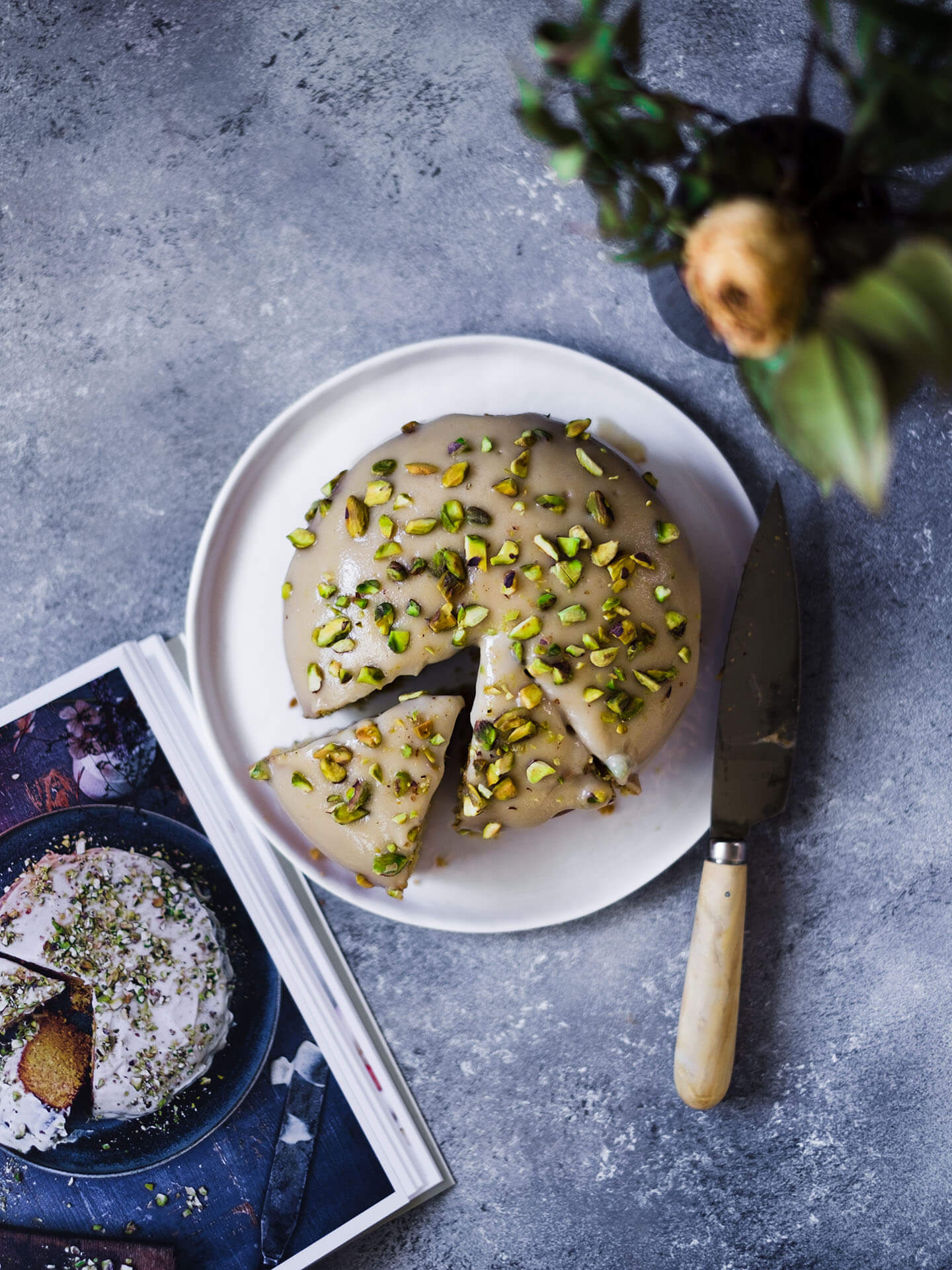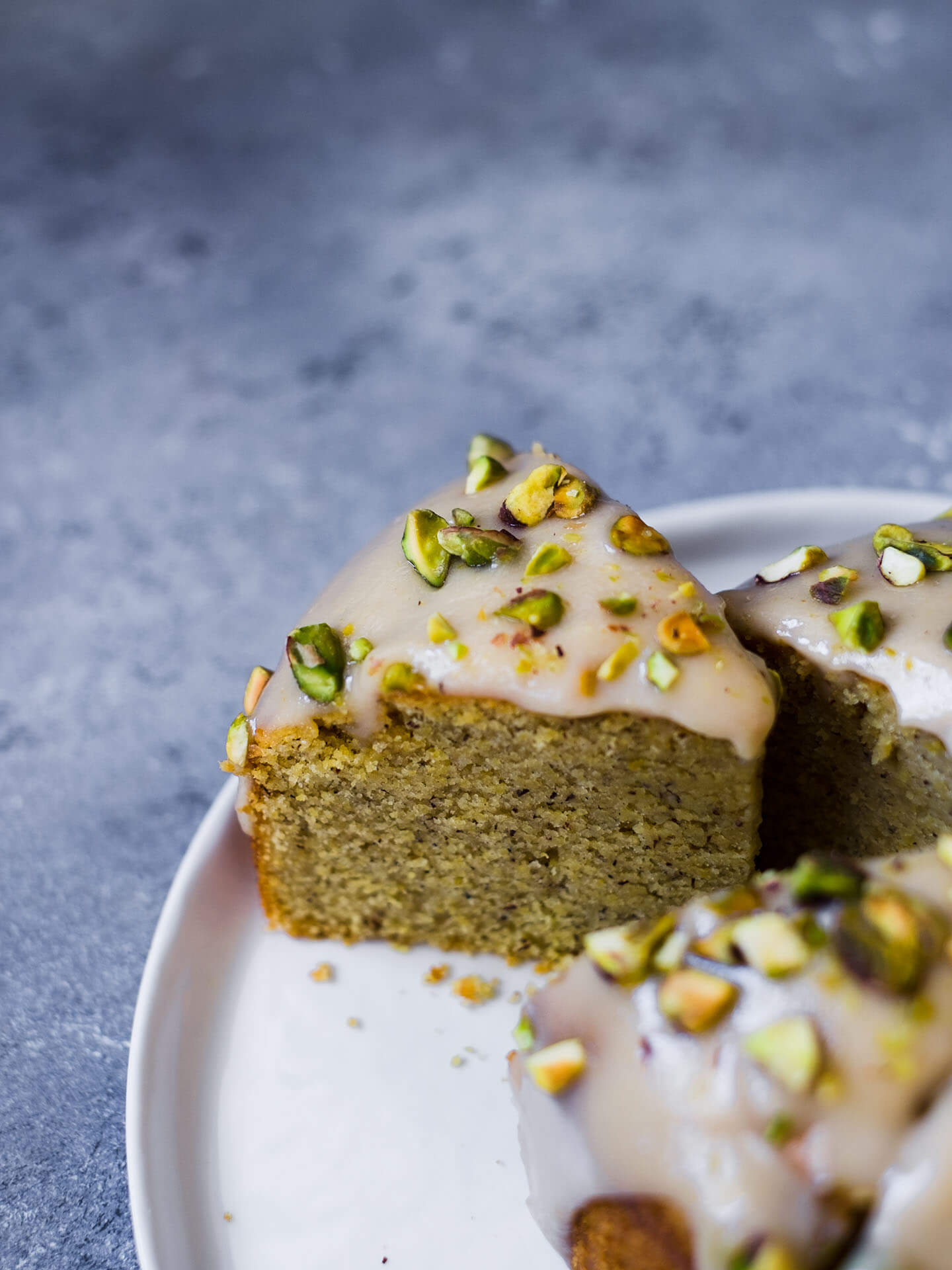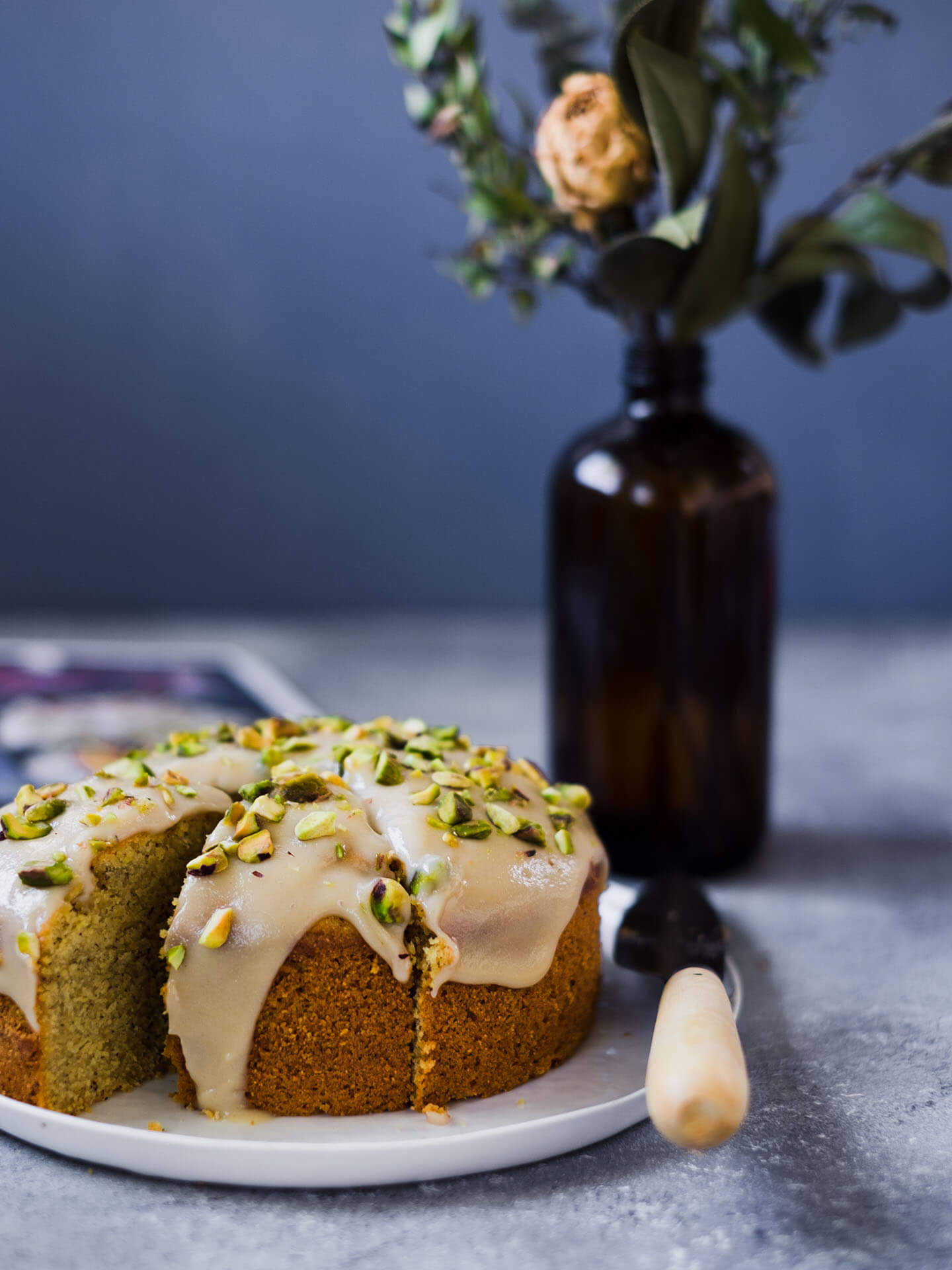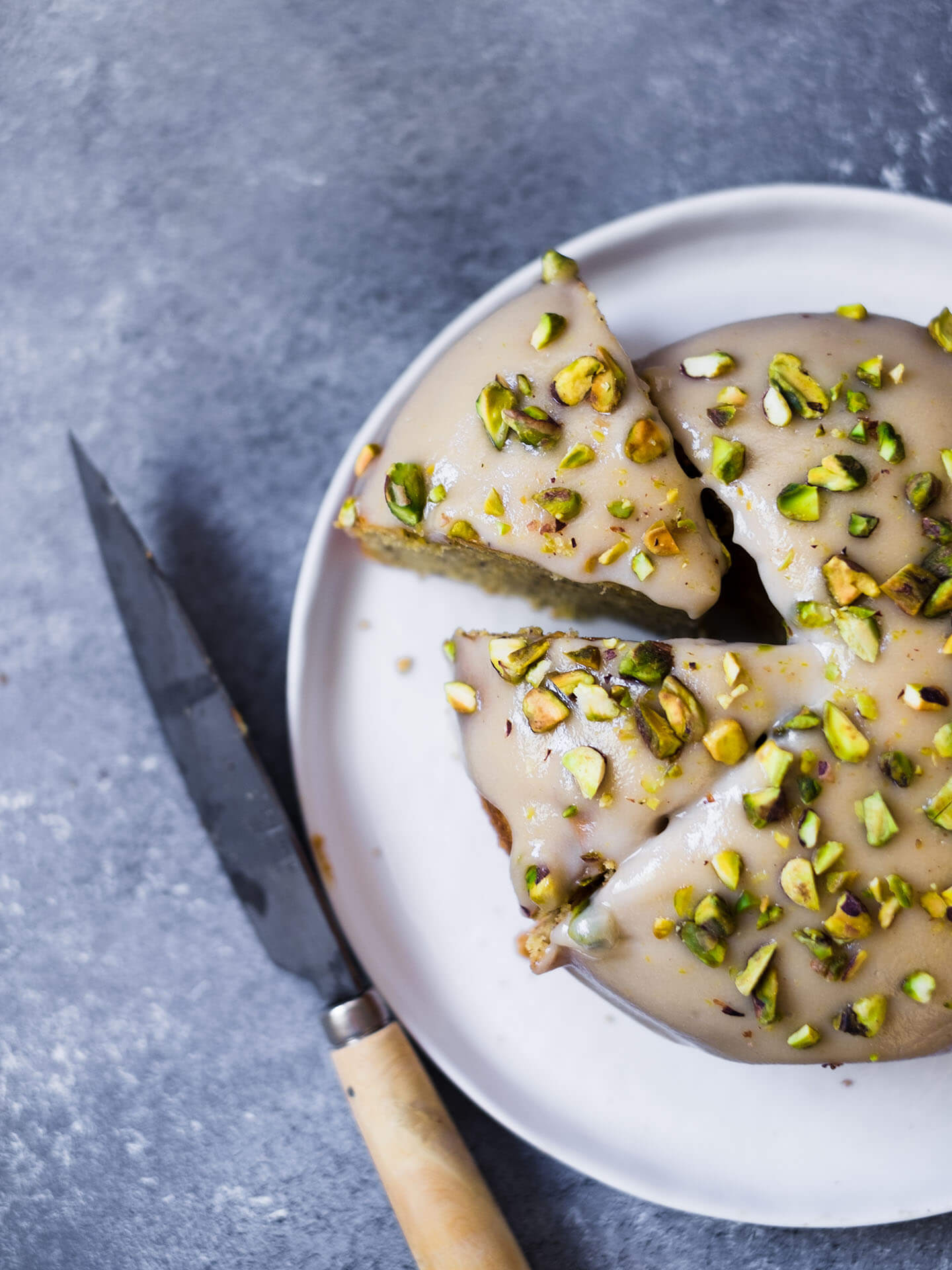 THE RECIPE
You'll end up with some extra frosting that you can serve as "side" or simply eat it with a spoon because it's freaking delicious and creamy. As polenta, I used a type called taragna, which is a blend of corn and buckwheat (35%) peculiar to a region in Northern Italy. She uses agave nectar but I prefer using maple syrup because of the different metabolization during the digestion, so I bought a light colored one for the frosting. FYI, the orange juice for the cake was 1/2 cup (120 ml). She uses soy yogurt, but the plain unsweetened kind I find here in California kinda sucks.
[ for 10-12 servings ]
for the frosting
1 cup (125 g) raw cashews
1/2 cup (120 ml) golden maple syrup
juice and zest of 1 little blood orange
1 tbsp coconut oil
Soak cashews for at least 6 hours. Rinse and drain, then put them into a high-speed blender with all the other ingredients and blend until smooth. Pour into a bowl and let it set in the fridge.
for the cake
1 cup (185 g) polenta – see notes
3/4 cup (70 g) blanched almond flour
1 cup (125 g) garbanzo + fava flour
1 tsp baking soda
juice and zest of 3 little blood oranges
1/2 cup (120 ml) extra virgin olive oil
1/2 cup (120 ml) maple syrup
1/2 cup (110 g) cashewgurt
(1 pinch vanilla powder)
some pistachios (15 g) for the topping
Preheat the oven to 325°F (160° C) and grease a 6-inch (15 cm) cake pan.
Mix polenta, almond, and garbanzo flours with baking soda and orange zest in a mixing bowl. In a smaller bowl whisk together oil, orange juice, maple syrup, and yogurt (and vanilla, if you love it as I do). Pour this mixture into the center of the "dry" bowl and stir to combine. Transfer to the pan and bake for 50-60 minutes.
Let it cool until you can easily touch it and move the cake to a wire rack to cool completely. Toast – I did it in a little cast iron pan on a medium flame – and chop the pistachios while waiting.
Slather with the chilled frosting and decorate with the pistachios.