I am not really a rose flavored dessert lover because that taste reminds me such old-style bars of soap. I became aware of that eating my first rose macaron, in France. Yes, I tried macarons. No, they are not healthy at all! But a faint flavor of rose in a dessert is something that leads my head far away, in a smart and sophisticated Middle Eastern patisserie. I wasn't searching a chic rose dessert, but just a healthy breakfast with a light rose aroma. I finally turned out with this.
Ps: I'm not a roses lover, not only when it comes to food. If you want to bring me some flowers, opt for peonies. Thanks.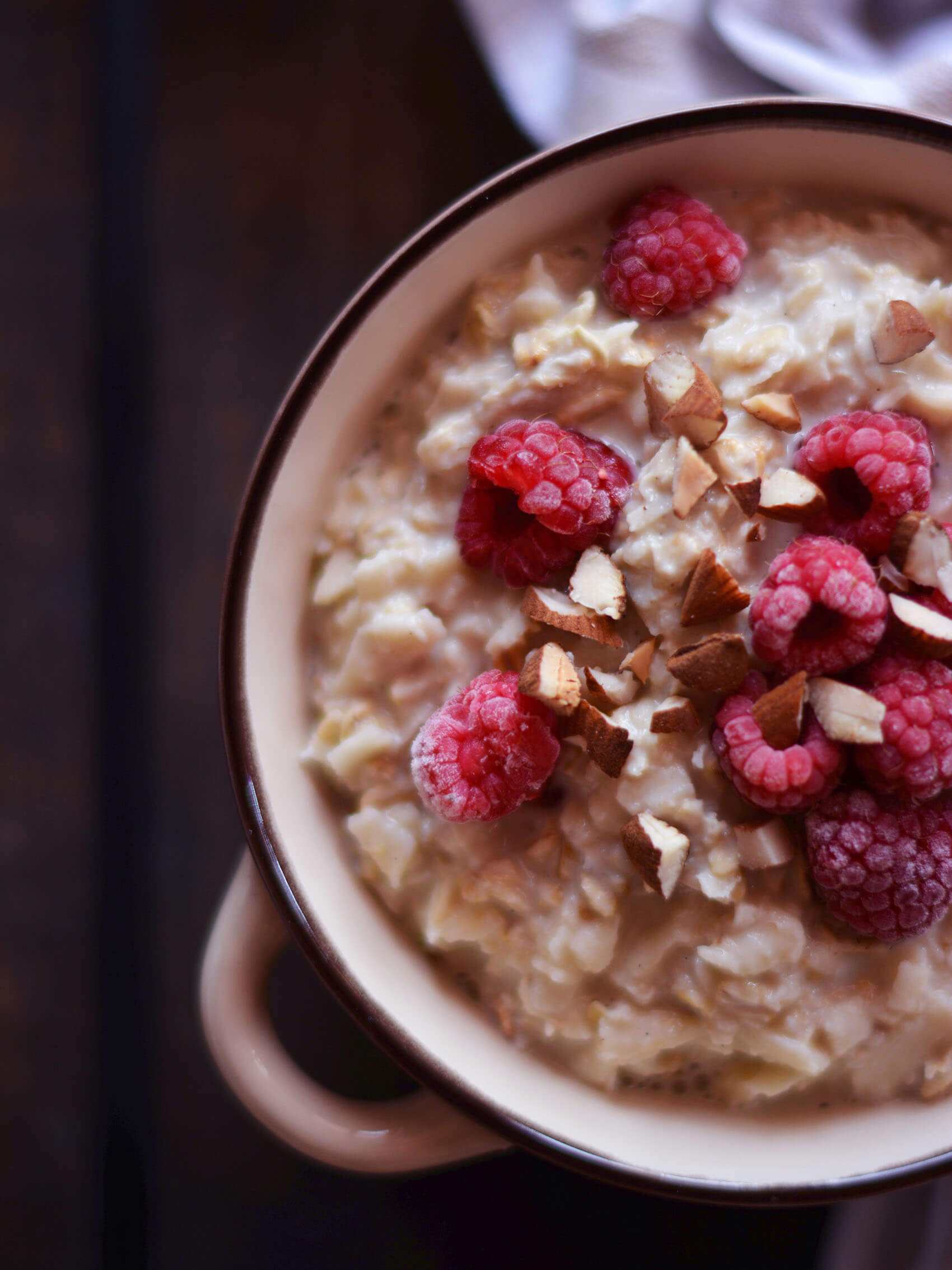 THE RECIPE
Use certified gluten-free old-fashioned oats to make it gluten-free. Use your favorite plant based yogurt.
[for 1 serving]
1/3 cup / 35 g old fashioned oats
1/3 cup / 80 ml unsweetened apple juice
1/6 cup / 40 ml water
half apple, grated / 80 g
a squeeze of lemon juice
1/2 tsp / 7 g unpasteurized honey – or another sweetener to make it vegan
1/3 cup / 75 g soy yogurt
from 1/4 tsp to 1 tsp rose water
some fresh or frozen raspberries – I used 40 g
some almonds, lightly toasted in a pan and roughly chopped – I used 6 g
Mix oats, juice and water in a bowl and let soak overnight.
In the morning mix all the ingredients with raspberries and almonds as topping.