My new diet – prescribed by a dietitian to help me resolve some health issues – requires very balanced meals but breakfast can become pretty boring day after day, so these waffles, together with the French toast you may have seen on Instagram, really help to spice it up a little! They're very easy to make, they contain no gluten, no grain, and no dairy – unless you cover them with yogurt like I do.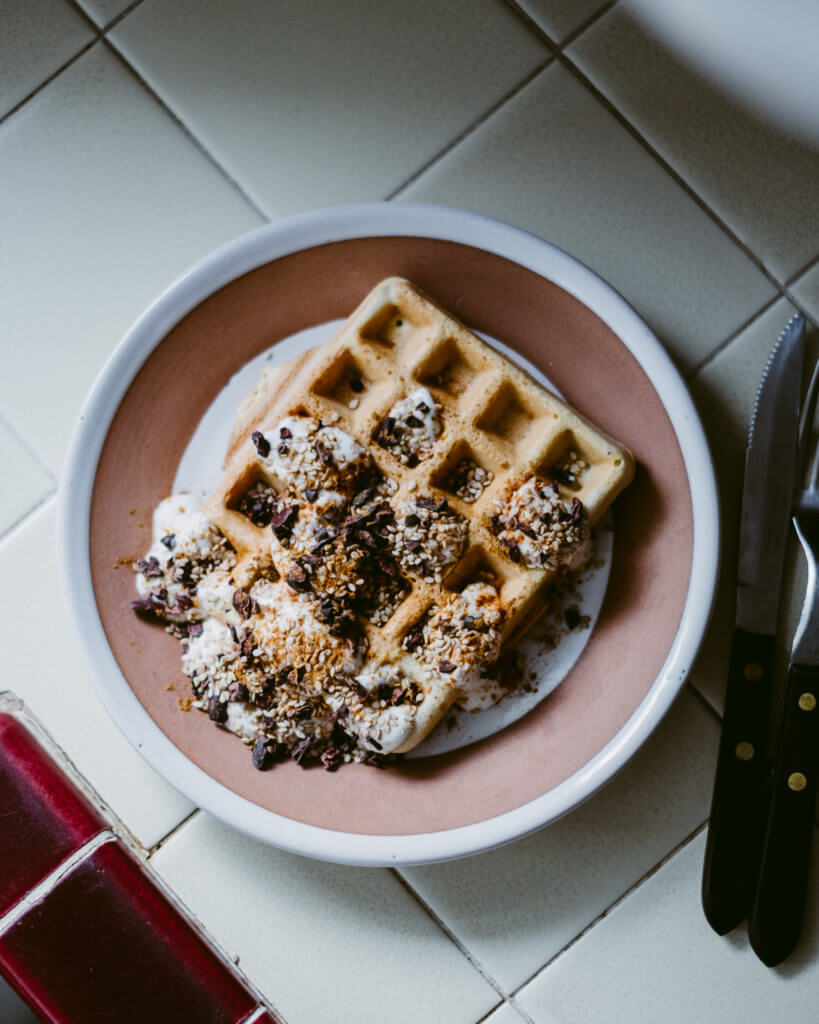 THE RECIPE
For 1 serving
Preheat a waffle iron – spraying it with avocado oil if needed. I have this Belgian one and I set it at mid-heat, then lower it a little bit when the waffle is almost ready.
In a small mixing bowl whisk the egg with vanilla extract. Add flour, chai powder (if using), baking powder and salt and whisk again until smooth. Add the water/milk to obtain the right consistency. Pour the batter into the iron and cook until golden.
When it's ready, top with yogurt, seeds and cacao nibs and some cinnamon.
The version you see in the pics above is the polished one, the real one is this below. I used 1/2 yogurt pot, 15 g of mixed cacao nibs and sesame seeds and a serving of blueberries, to create a balanced breakfast that perfectly fits my dietary needs.