It's difficult not to love this place and this is why is often crowded, especially during the weekend when it's impossible to find a table – you can reserve it online usually, but it looks like in the weekend you can reserve one only after 4 pm, so I have never been able to understand if it's always already full or if it's simply a policy of theirs. For this reason, I've never been able to take Lorenzo with me but I go there every now and then with an Italian friend who lives in the city.
The surroundings are the best. Every time I go there I can't help myself and I take a few shots of this mix of skyscrapers, the beautiful church standing out behind of the Yerba Buena park. It's dreamy! And this little paradise is in the vital center of the town, with Westfield mall at a 5 minutes walking distance, the Moma museum visible from the lobby – you can see it in the 4th photo below.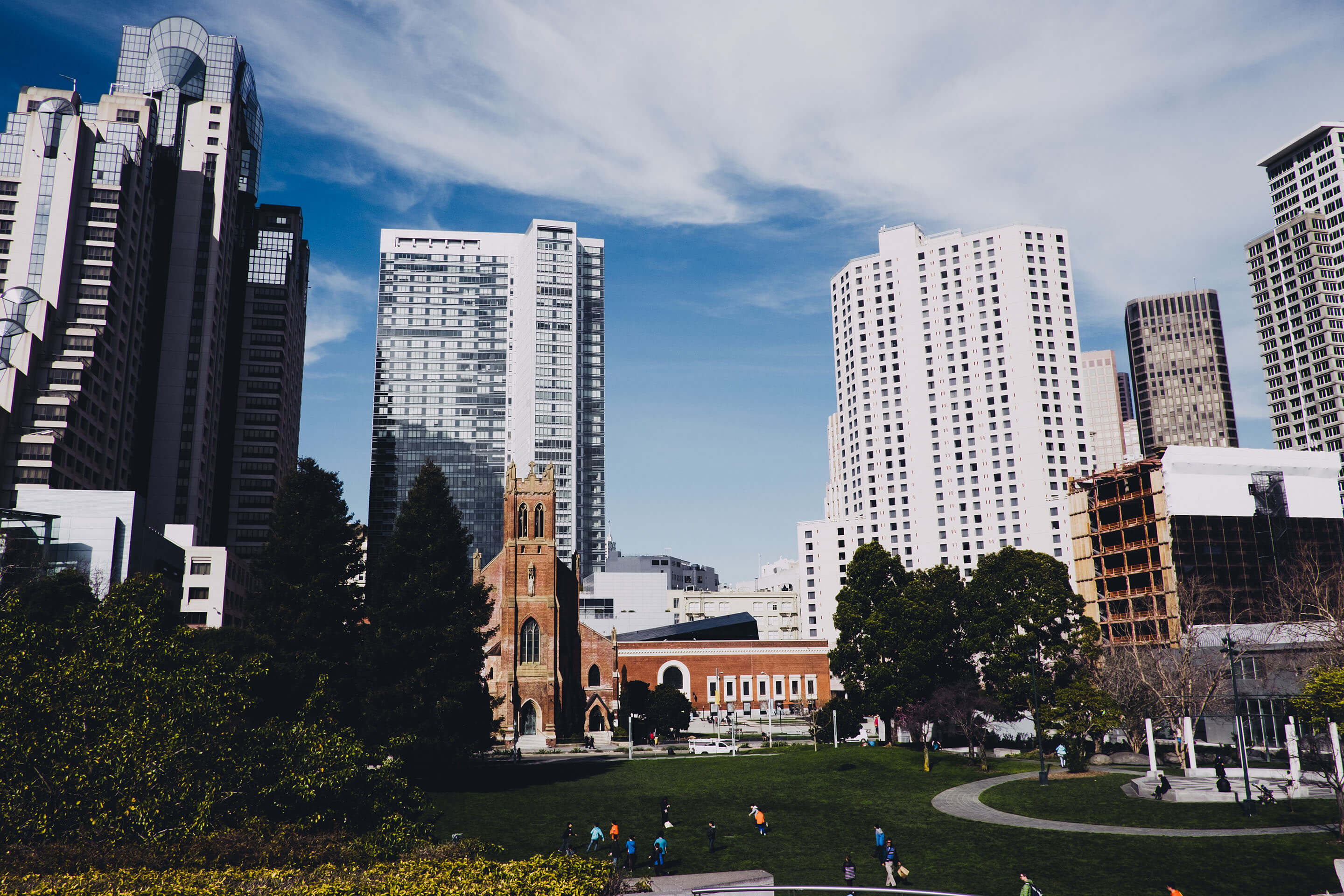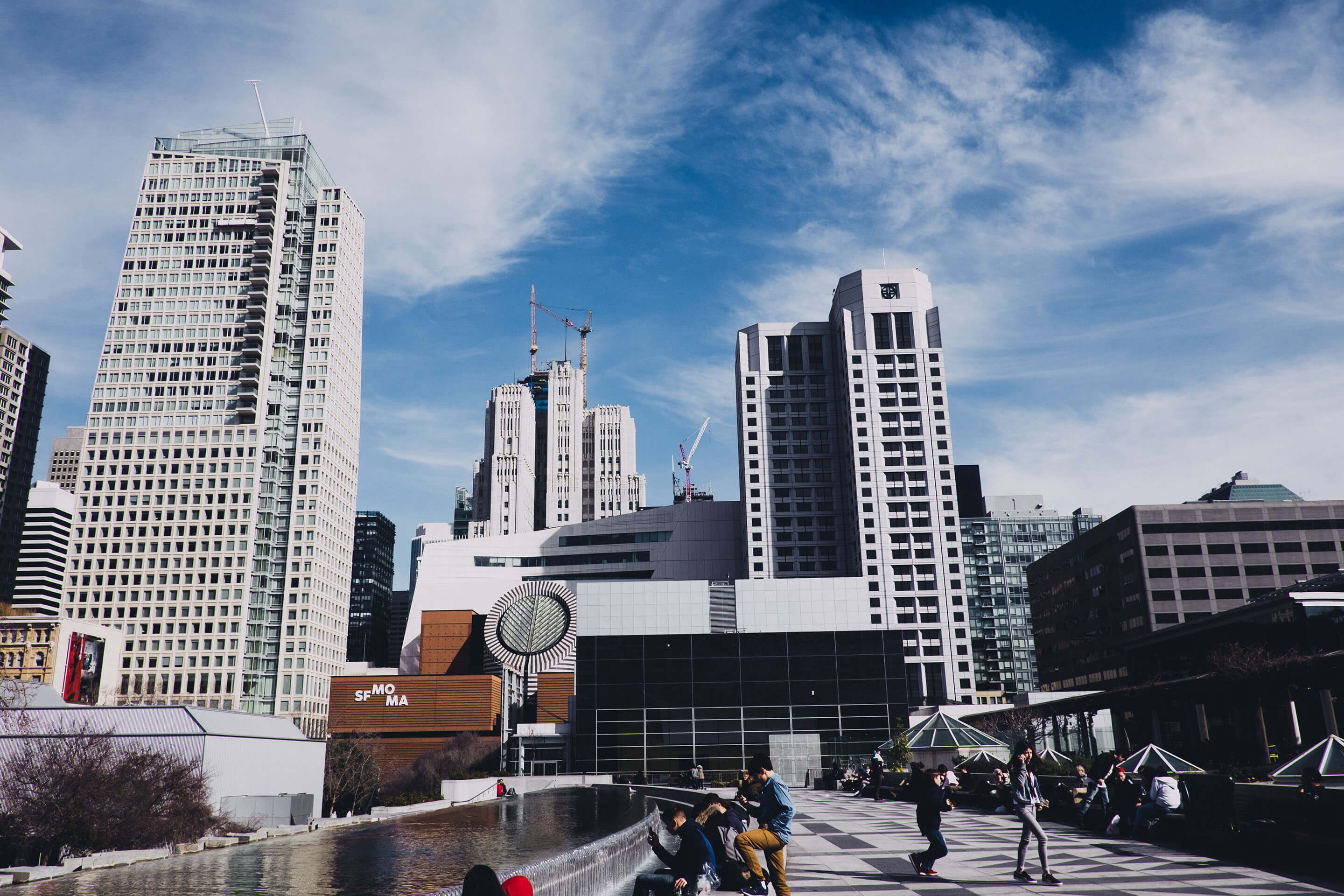 While Samovar is
specialized in tea
– you can find a
spot in Mission
for a chai or a matcha latte – at the Lounge you can find an interesting selection of food : toasts (with a gluten-free version available), savory and sweet small plates, salad and sandwiches, big plates and sides. But I almost always end up ordering one of their
Food + Tea Pairings
. They create these elaborate dishes and they pair them with tea. I tried the Japanese and the Chinese one – portrayed below – and they're just perfect. The rice is always perfectly cooked, everything is flavorful but not too salty, and all the preparations live in a perfect balance in the plate. You can read the complete Lunch menu
here
and the Brunch one
here
.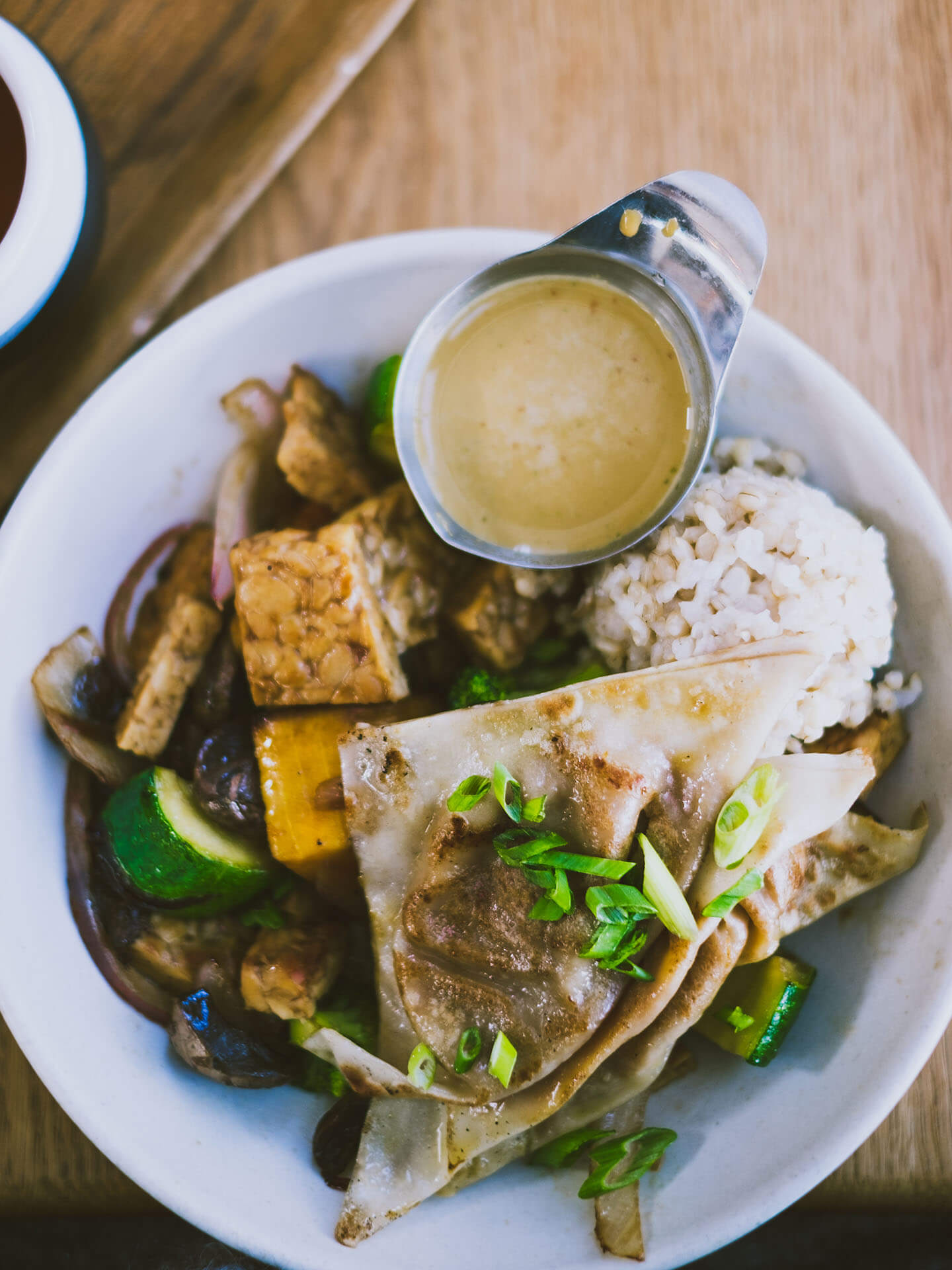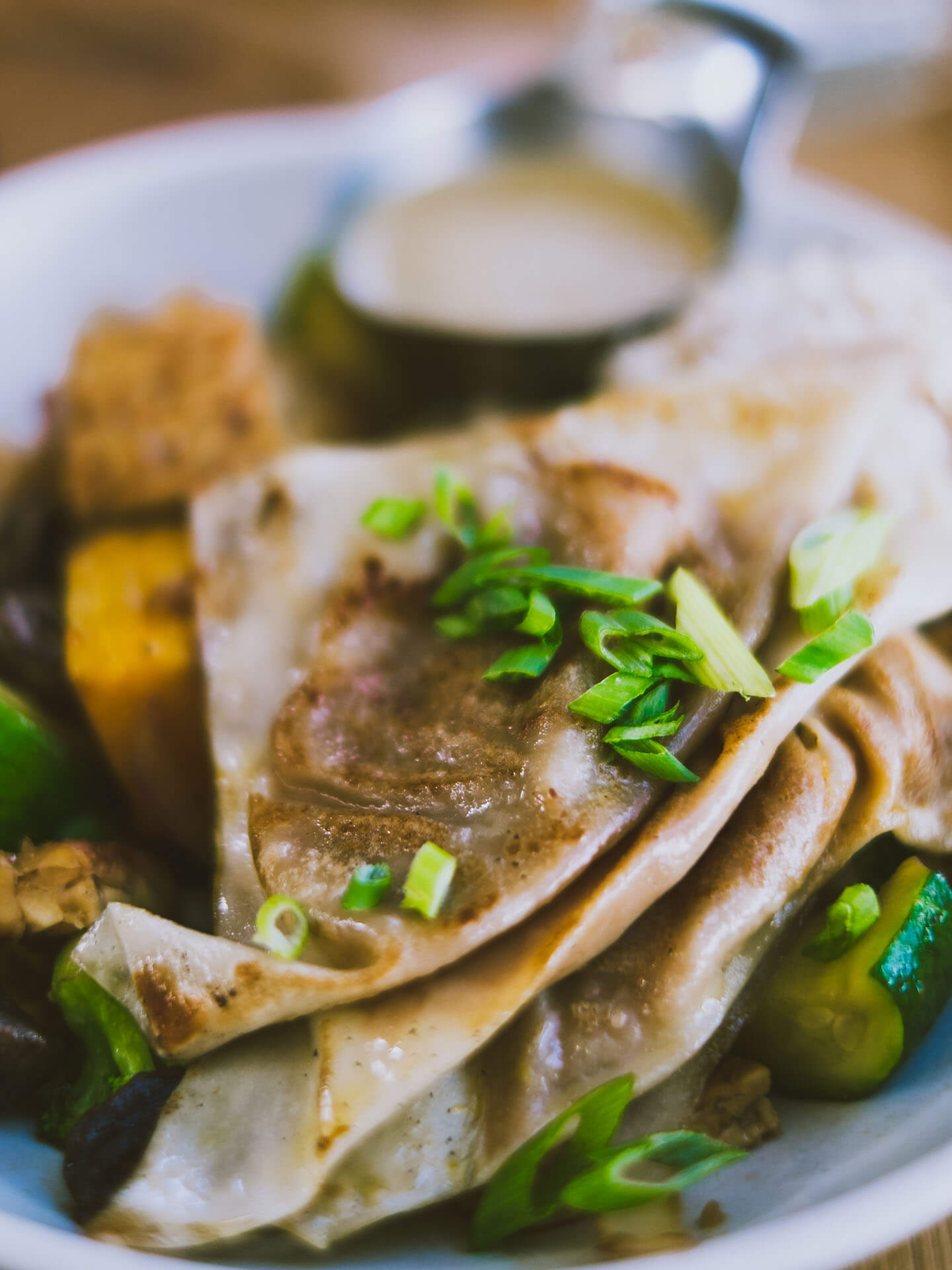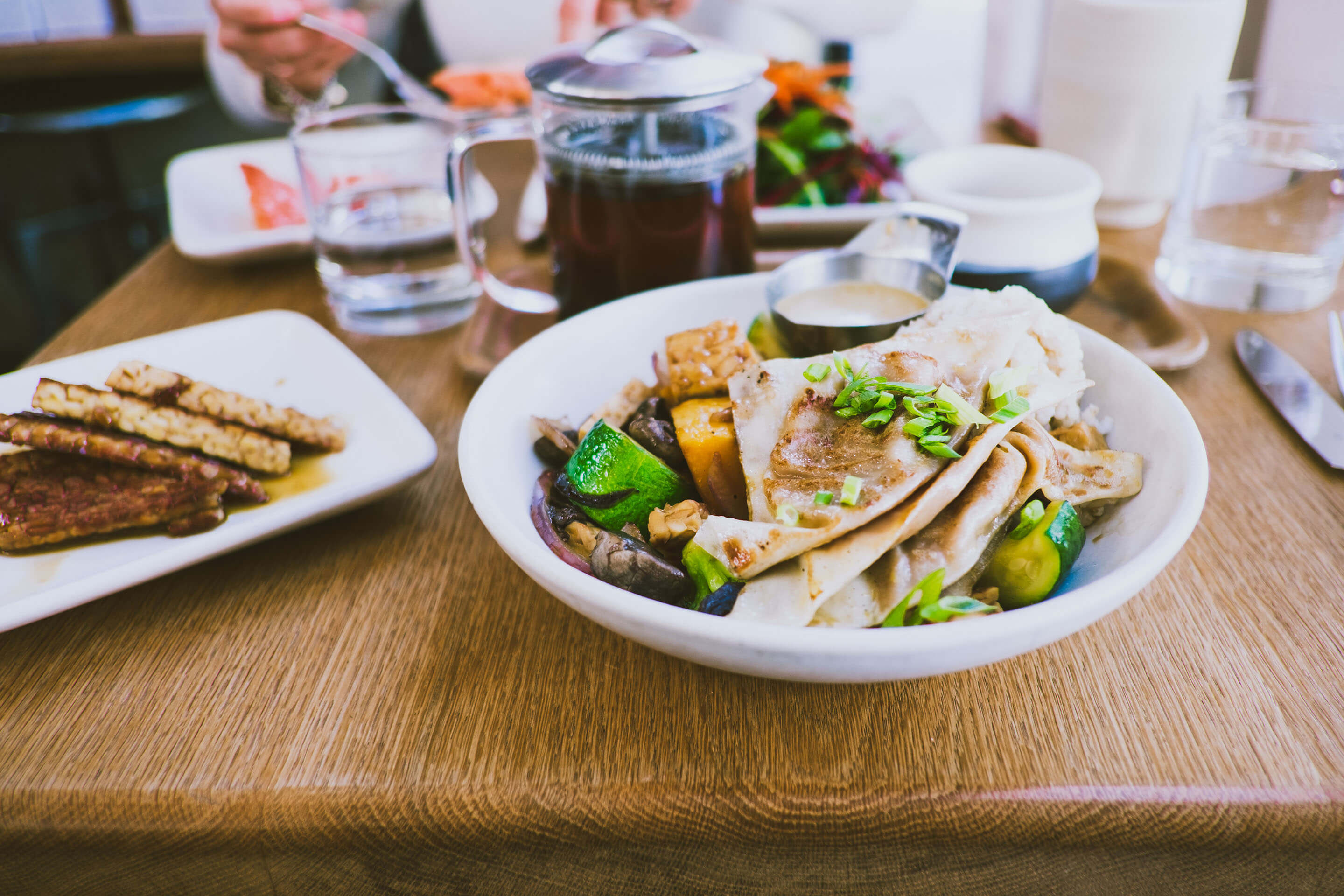 My advice is to go there during the week and reserve a table a few days ahead. And then enjoy a visit to the Moma or simply relax on the grass of the Yerba Buena.
Talk soon,
xoxo