DECEMBER
COOLA® Mineral Face SPF 30 Unscented Matte Tint (1.7 oz.) : I really love the color and the texture of this BB cream, it makes my skin so smooth to the touch, but it has a really super light coverage, so it's a good option for those days when you have no time to wear foundation, if you have a really good skin – not in my case, yet.
amika Perk Up Dry Shampoo (5.3 oz.): I'm not an expert in dry shampoos, but this works ok, I like the smell, the packaging is colorful…a good product!
Marcelle Hydra-C 24H Energizing Hydrating Gel (1.7 oz.): this may be a good moisturizer for combination/oily skins, but it didn't do a lot for my dry skin.
Hey Honey Take It Off Exfoliating Honey Peel Off Mask (1.7 oz.): this mask is supposed to become like a sheet that you have to peel off, starting at the edges and slowly peeling until completely removed. I think that to be able to do that, you should really apply a lot of product creating a quite thick and uniform layer or it will be really difficult to peel it properly. It may exfoliate your skin, but I didn't like the removal process.
Milk Makeup – Mini Highlighter Stick in Lit (0.1 oz.): this stick highlighter is really really pretty! It's perfect if you want the glowy-dewy effect – not as dewy as the Glossier Haloscope though – and the color is a light champagne that suits any undertone. Totally recommended! I love Milk and their whole branding.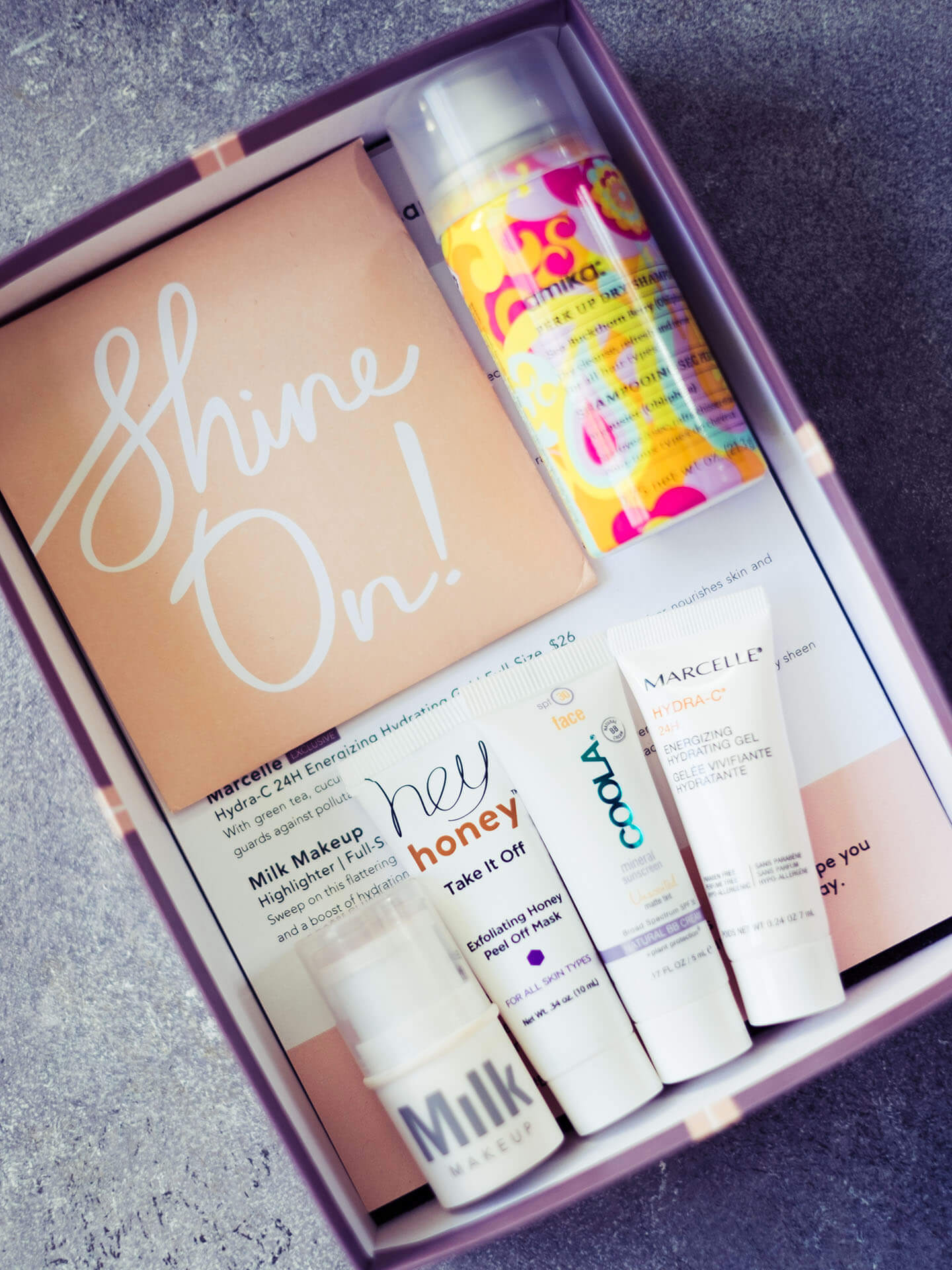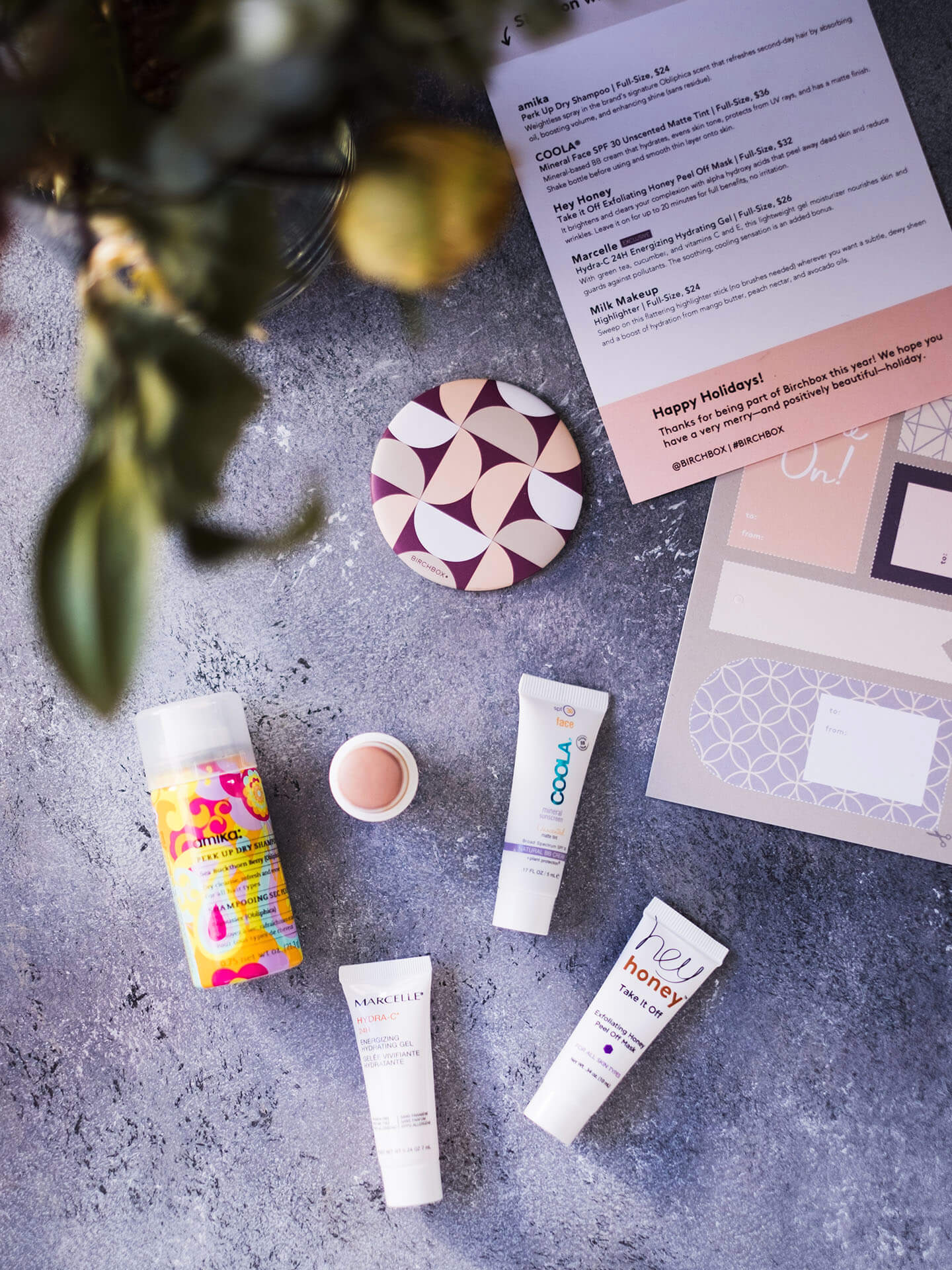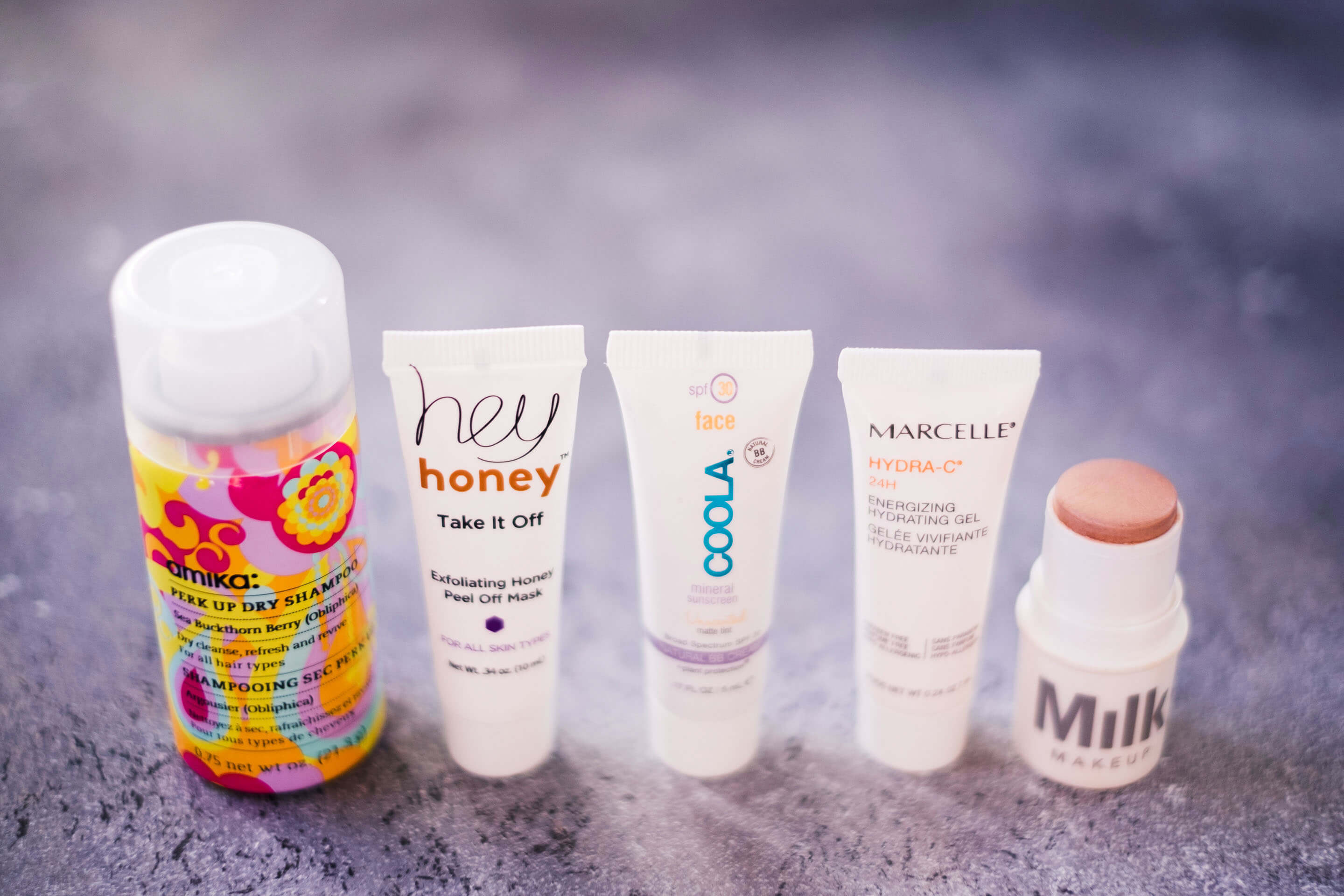 JANUARY
Eyeko Skinny Liquid Eyeliner: I received the same eyeliner in my first Boxycharm box, that I honestly didn't like, but when I tried this, I realized that the first one was probably a bit dried-up, making the application pretty hard. This one was better, but I can't really give you a useful opinion since I suck at applying eyeliner – probably because I have hooded eyes.
Beauty Protector Protect & Oil: this oil protects against both UV rays and heat damage and contains argan oil. I have some of these all-in-one products and I obtain the same result with all of them. I think it's just personal preference if you want to use a spray, a cream, or an oil. This one has a big fatty plus: it smells like a dream!
Sunday Riley Good Genes All-in-One Lactic Acid Treatment: this lactic acid treatment is supposed to exfoliate dead skin cells, plump fine lines, even out hyperpigmentation, and boost your skin's glow factor. The sample was pretty valuable, I've been able to apply it for at least 7-8 times and I always used it at night, before going to bed. The brand is famous for its oils and effective treatments, and I'm sure this one works too, but I'm not really able to use so often since it really leaves my face oily and shiny. I prefer other kinds of acid formulation.
R+Co OBLIVION Clarifying Shampoo: I first heard about this kind of products that help get rid of all the crap we use on our head watching a YouTuber who was giving suggestions for damaged hair. Well, I liked it! My hair felt really clean and "detoxified". I'm thinking about buying the big size, it could be a good product alternate with other more nourishing and restorative shampoos.
R+Co OBLIVION Restorative Gel Conditioner: I've been able to use it only once, so I don't really know how I feel about it. I think it does its job, but I haven't seen a miracle on my head that day.
Pixi by Petra Glow Tonic To-Go: I heard amazing things about this toner, but with only 2 pads to try, it's difficult to see an improvement on the look of the skin. Since it's not a really expensive product, I think I could buy the bottle to try it better. If I had to choose an acid between this and the Sunday Riley I mentioned before, I'd totally pick the Pixi.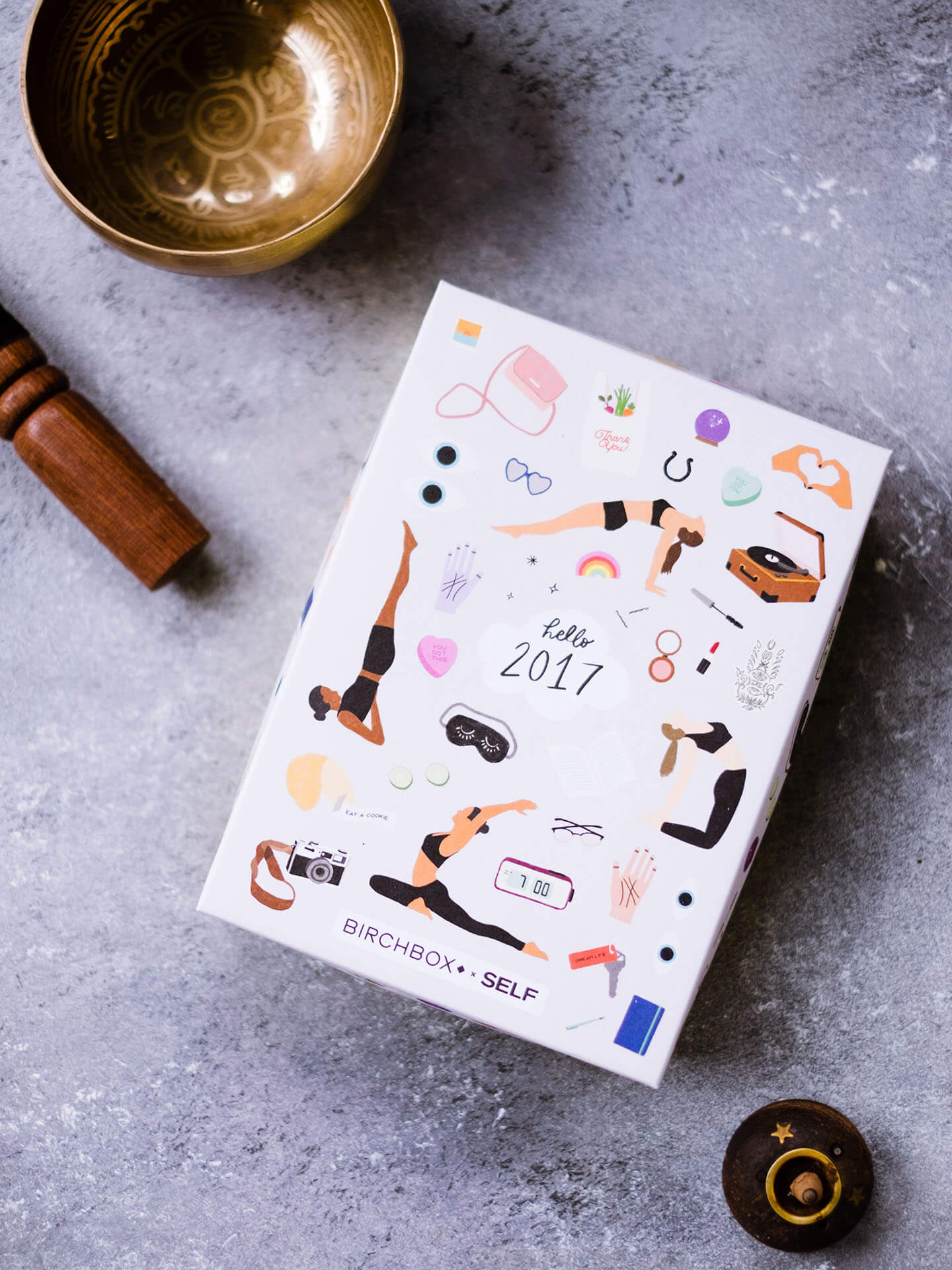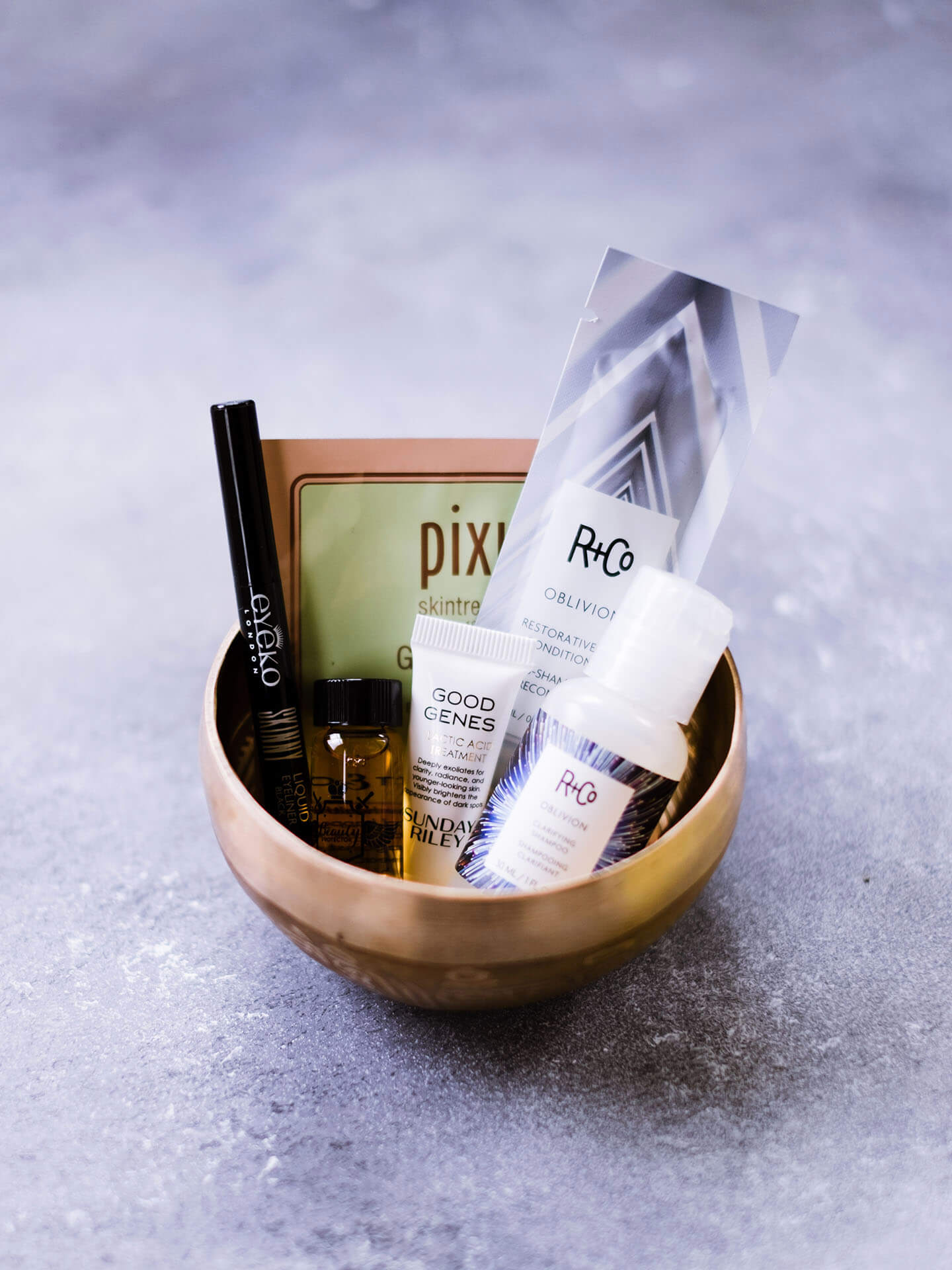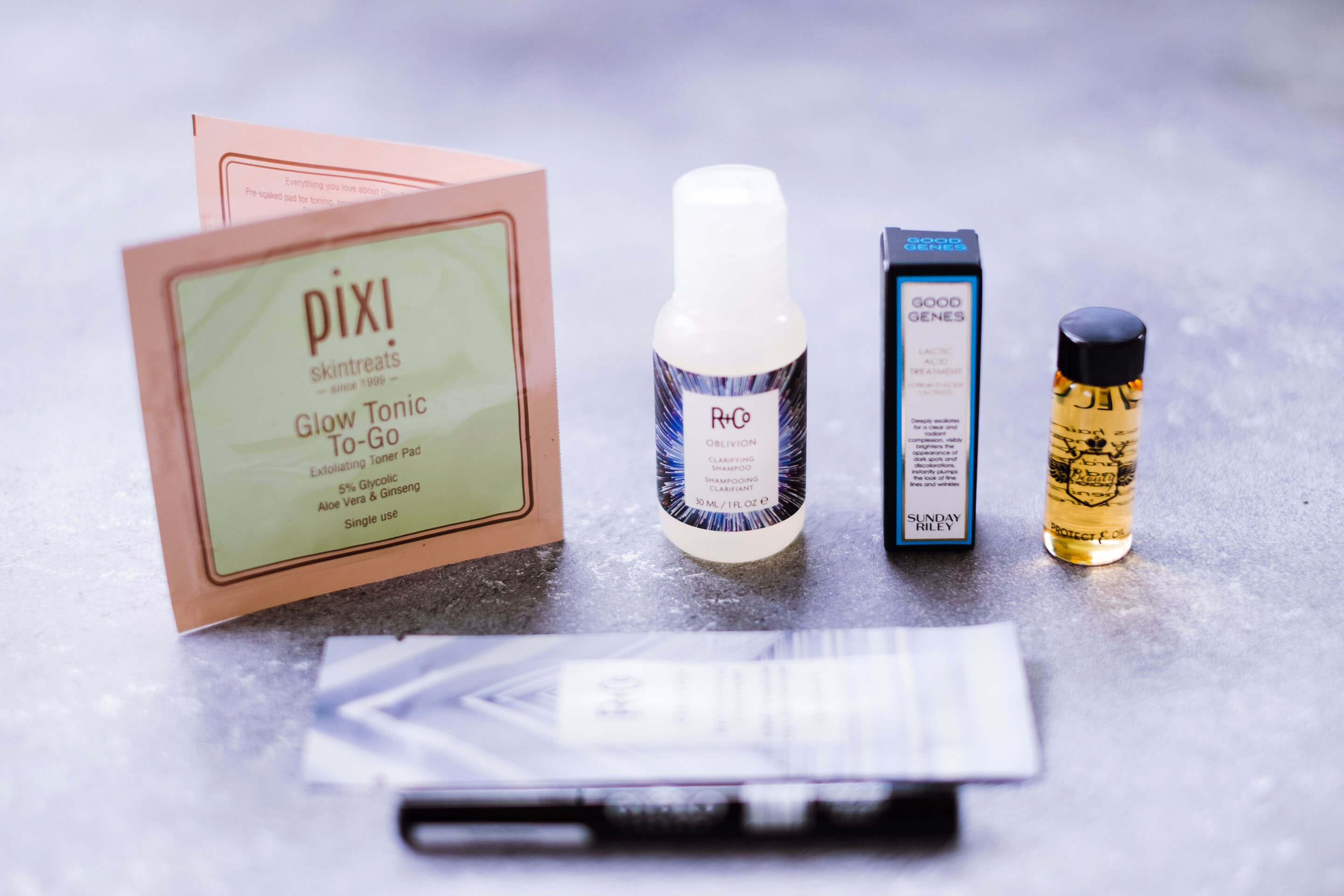 FEBRUARY
Bumble and bumble – Repair Blow Dry: this serum in a cream formula helps heal split ends, prevent breakage, and protect against heat styling and UV rays. As I wrote before, I have some of these all-in-one products and I obtain the same result with all of them. I think it's just personal preference if you want to use a spray, a cream, or an oil.
Vasanti® Eye Wonder 2.0: this cream feels really nice, even if the texture seems to be a bit weird. It doesn't hydrate my eyes, I don't have any particularly nice feeling when I use it, so I never reach for it to be honest. It didn't work for me.
Acure Organics Purifying Fruit Peel: if we're talking about treatments, I know that I won't be able to see results with only a few application – that a sample allows – but masks, well, they have to give me an immediate change in look or feel. This one makes me feel nothing at all.
CLEAN Reserve Amber Saffron Eau de Parfum: here we need a little disclaimer. I have a really difficult taste about fragrances. I love warm and intense scents. In the past, I used Chanel n.5 and, my favorite, Dior Hypnotic Poison. I usually get floral and fresh fragrance's samples and I really can't stand them. This one guys, omg, this is so perfect! Even Lorenzo, who's so so so picky, liked it! I tried it at Sephora on one of those tester strips and it smelled different. I need to go there and try it on my skin!
The Beauty Crop PBJ Smoothie Stick: when I saw this stick I thought it looked so "naif" and I wouldn't have liked it. WRONG! I love it. I often keep it in my purse and I used it when I want a touch of color on my lips without the stress of is-my-lipstick-on-my-teeth or is-my-lipstick-all-over-my-mouth. But the most amazing use, for me, is on my cheeks. Yes, I used it as a blush stick and it gives a super-natural healthy look to the skin. Love love love it.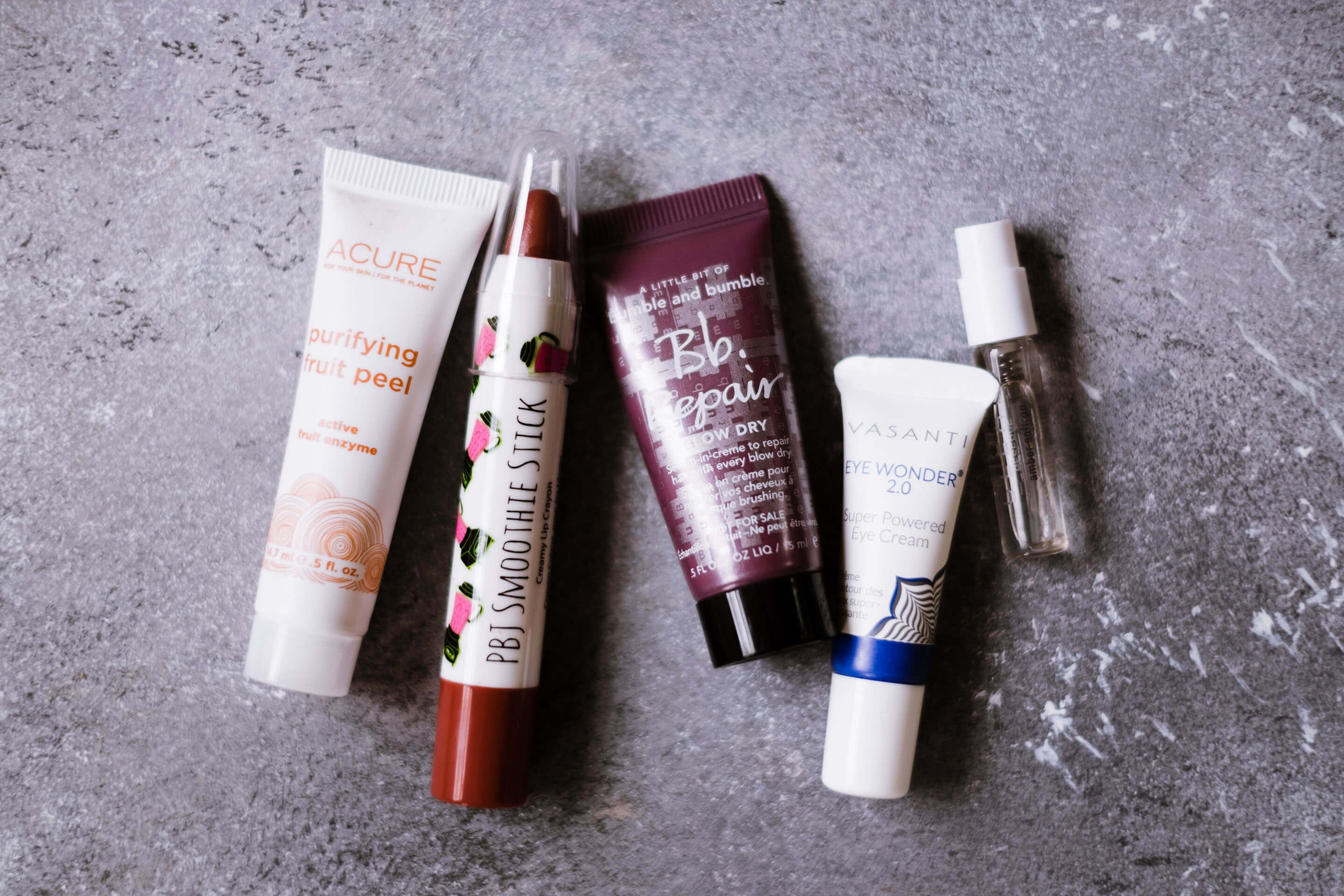 Conclusion: I'm not happy with 5/5 of the items I receive, but for $10 a box, it's a good deal, right? In this way I can also try some products and brands I didn't know and I won't spend money on them after.Have you subscribed to Birchbox already? If not, use this link to get the 50% off your first box. It's available in some countries in Europe too!
UPDATE 27 December 2017: there are a lot of green beauty subscription boxes too! Take a look at Petit Vour, Goodbeing and Beauty Heroes.