The Plant café organic is a casual pretty café and restaurant situated on San Francisco's Embarcadero, at Pier 3, minutes walk from the Ferry Building. It offers both open and covered outdoor seating along the waterfront and Embarcadero. It sources ingredients from many of the same farms you'll find at the nearby farmer's market – that takes place every Tuesday and Thursday from 10 am to 2 pm and Saturday from 8 am to 2 pm – and it's powered in part by rooftop solar power.
The Plant Cafe is our usual destination when we want to enjoy a walk in the modern part of the city, arriving up to Union Square for some shopping sometimes, or simply strolling along the piers.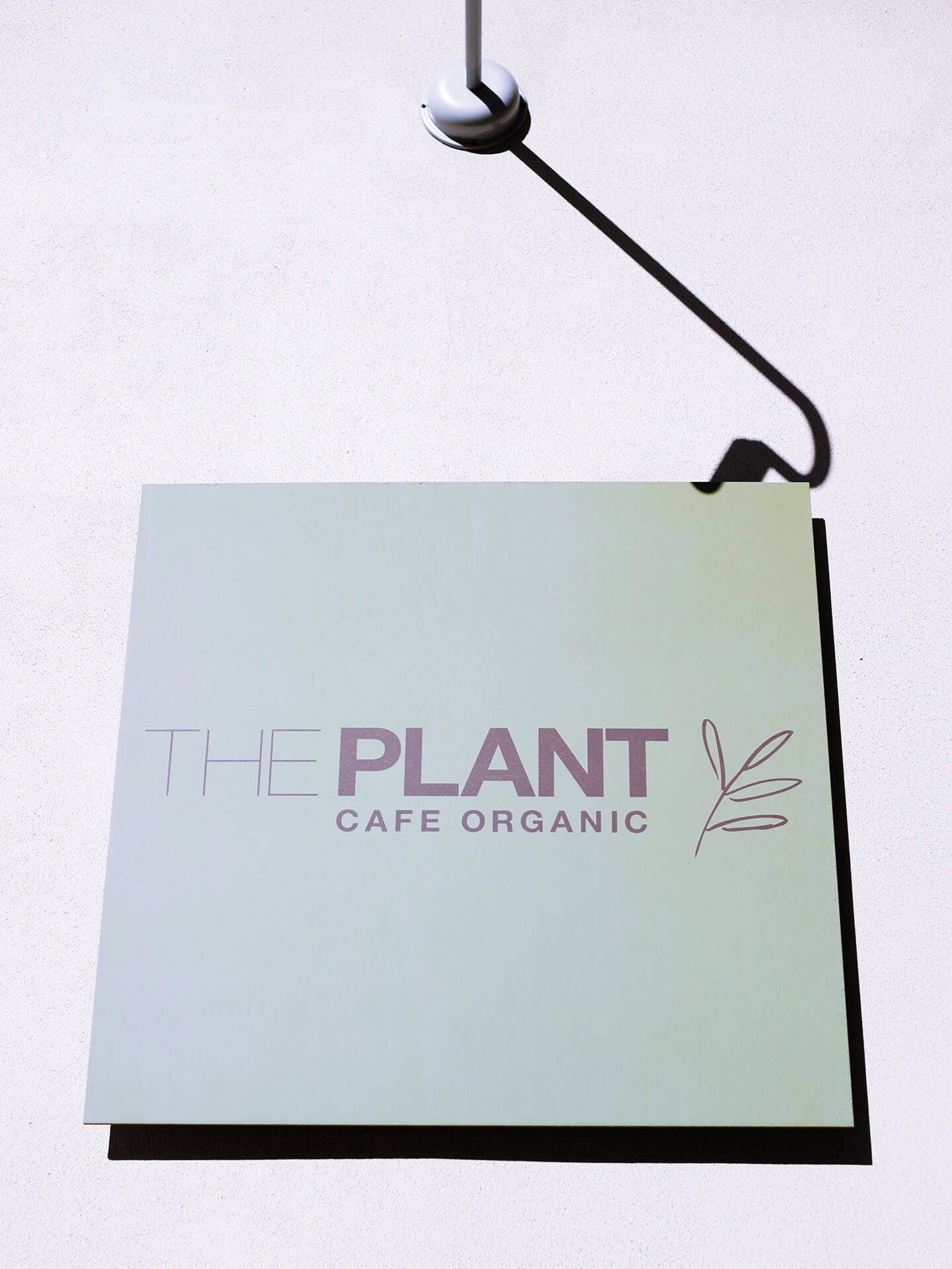 The menu is rich and variegated. We usually go there during the weekend, therefore you can choose among a variety of savory and sweet dishes – you can read it here. Our favorites surely are the Hummus Plate (garlic-lemon hummus, basil hummus, house-made flatbread, mixed greens, and olives) and the Basil Pesto Tofu Scramble (basil pesto tofu, cherry tomatoes, spinach, served with whole wheat sourdough and country potatoes) – both figured below – but there are so many options that a lot of time usually passes before we're ready to order.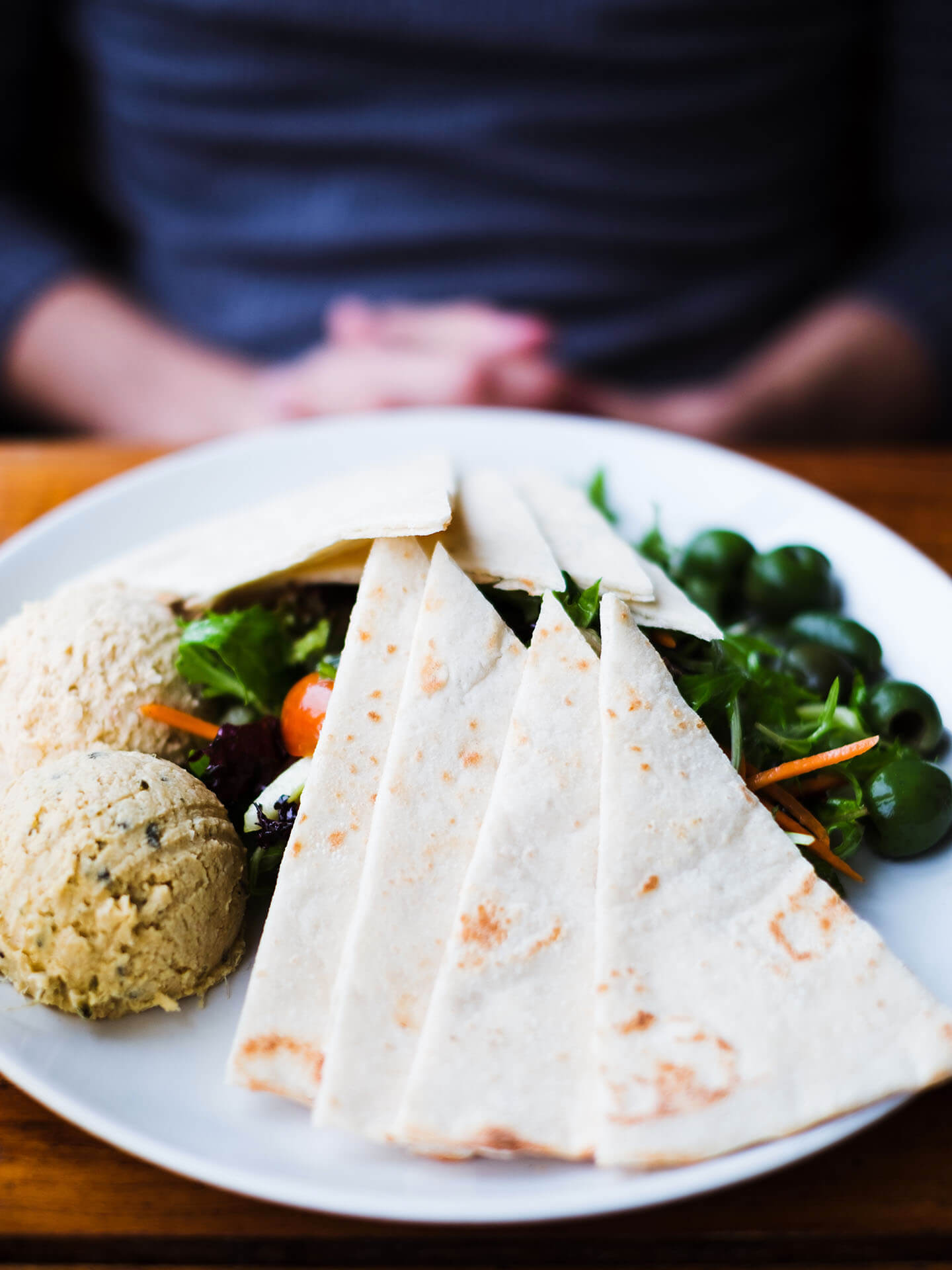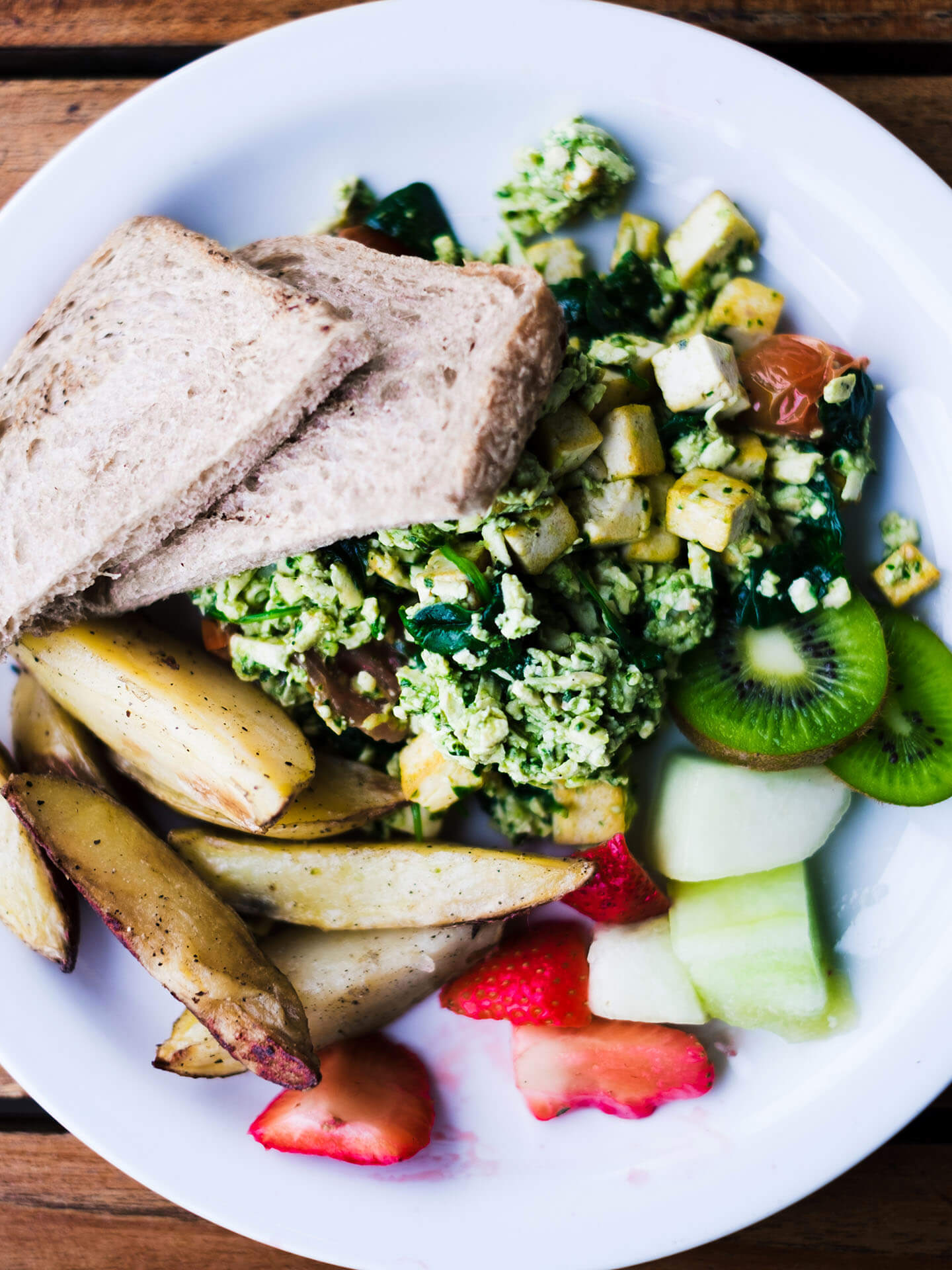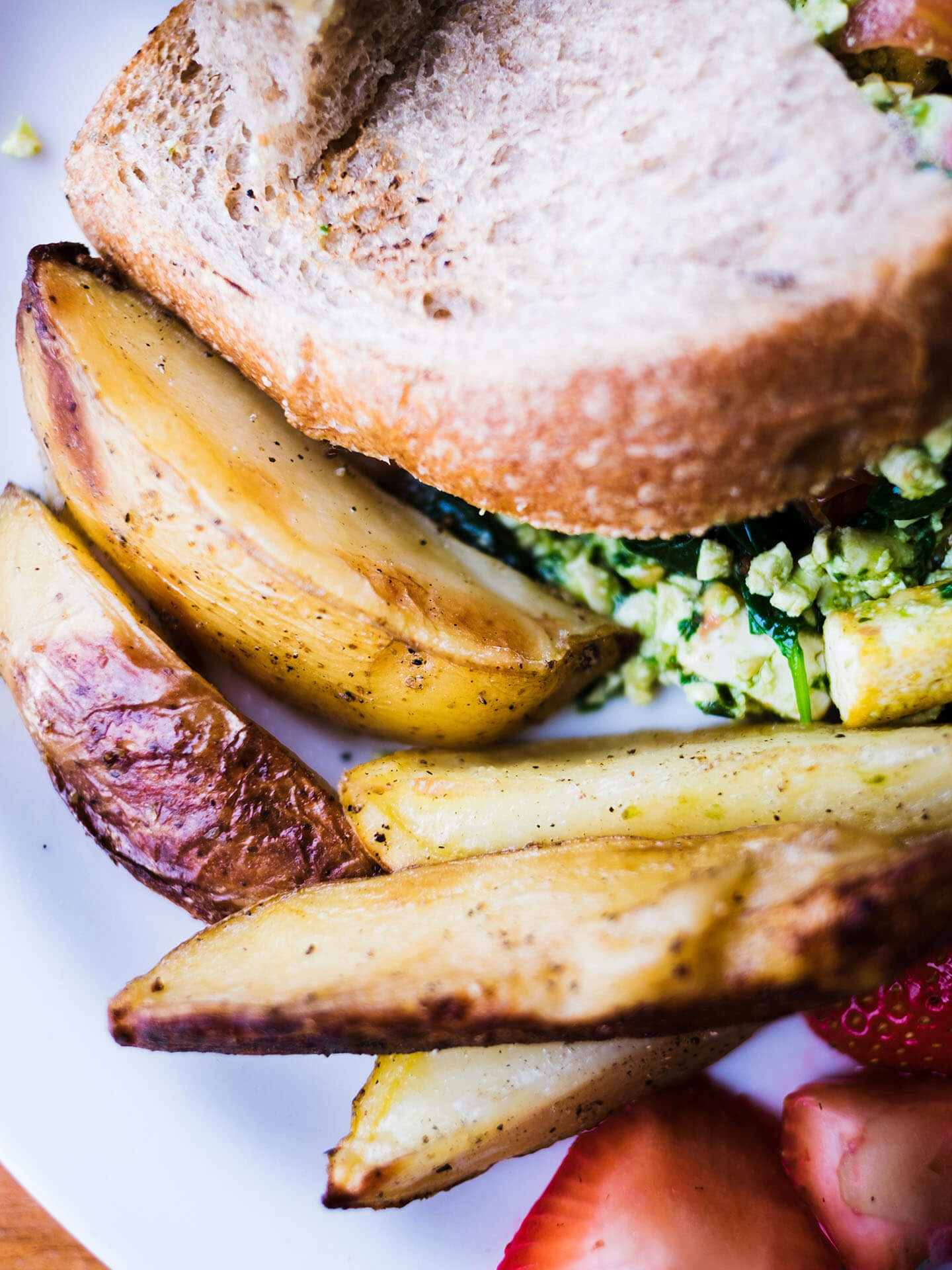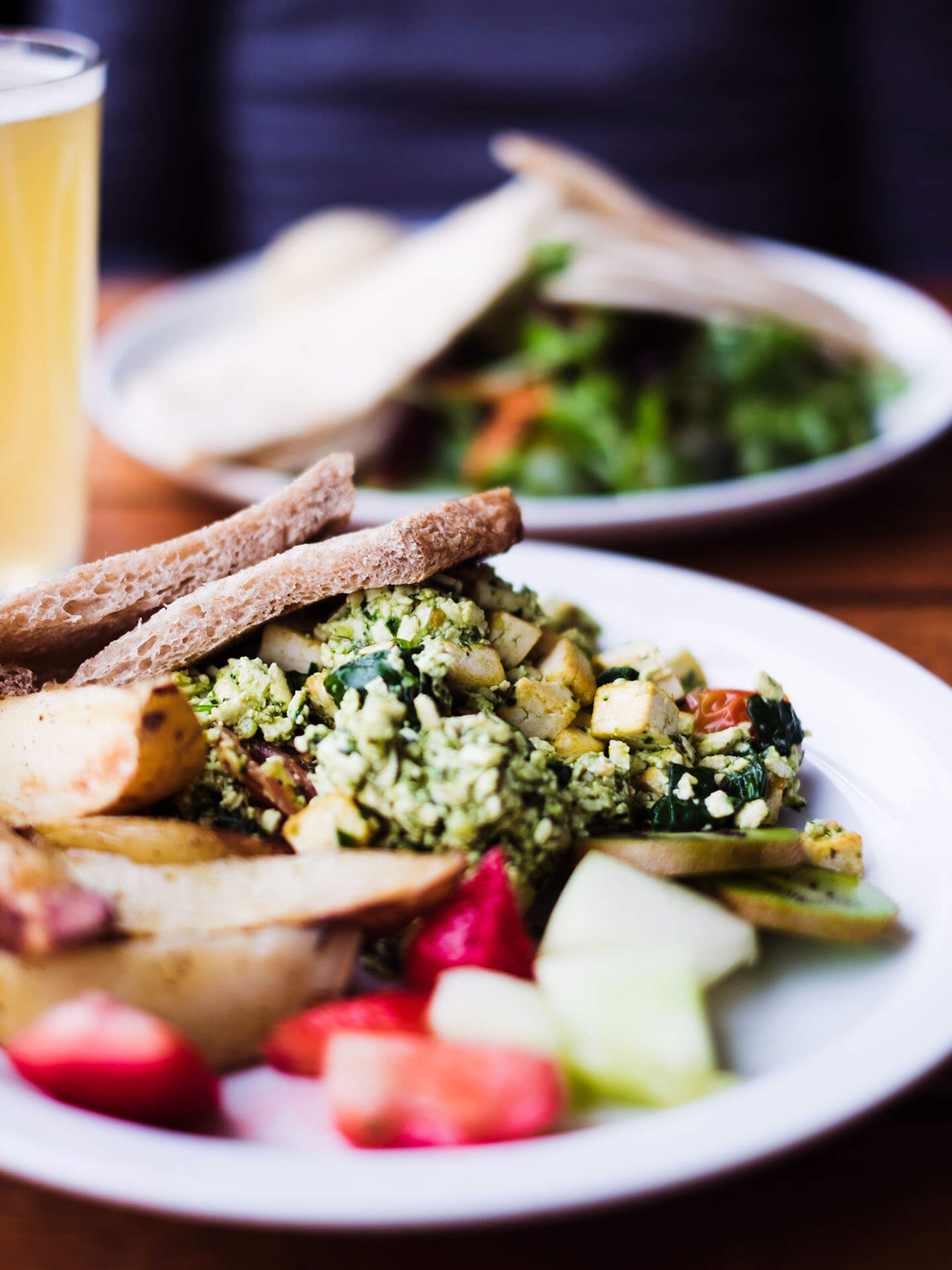 During the week the menu is amazing too, offering more appetizers, a soup with sourdough, and stunning bowls – you can read it here.
As for beverages, they offer juices and smoothies, beers and wines, hot teas and coffee. Confession: I crave for their vegan cappuccino!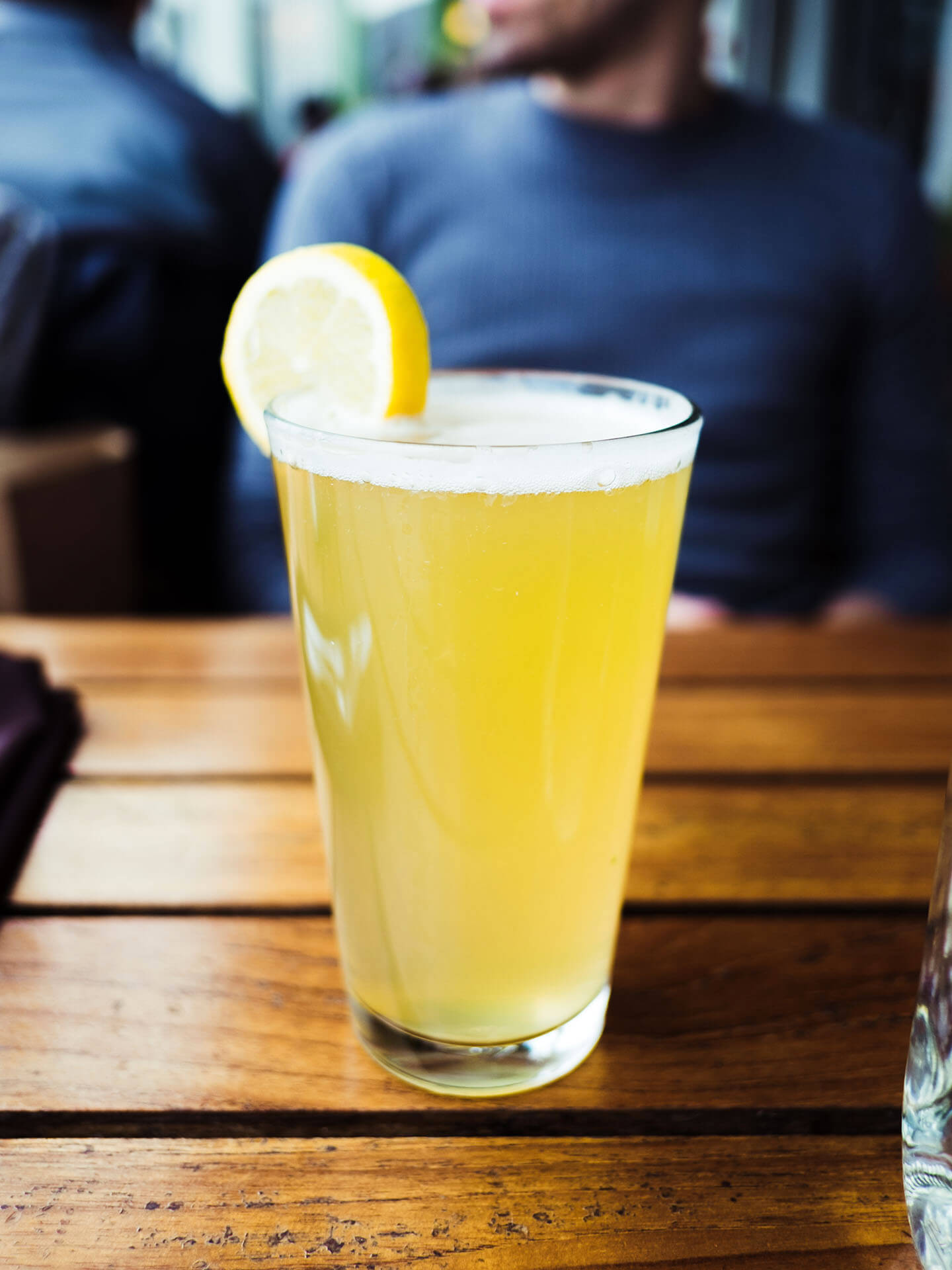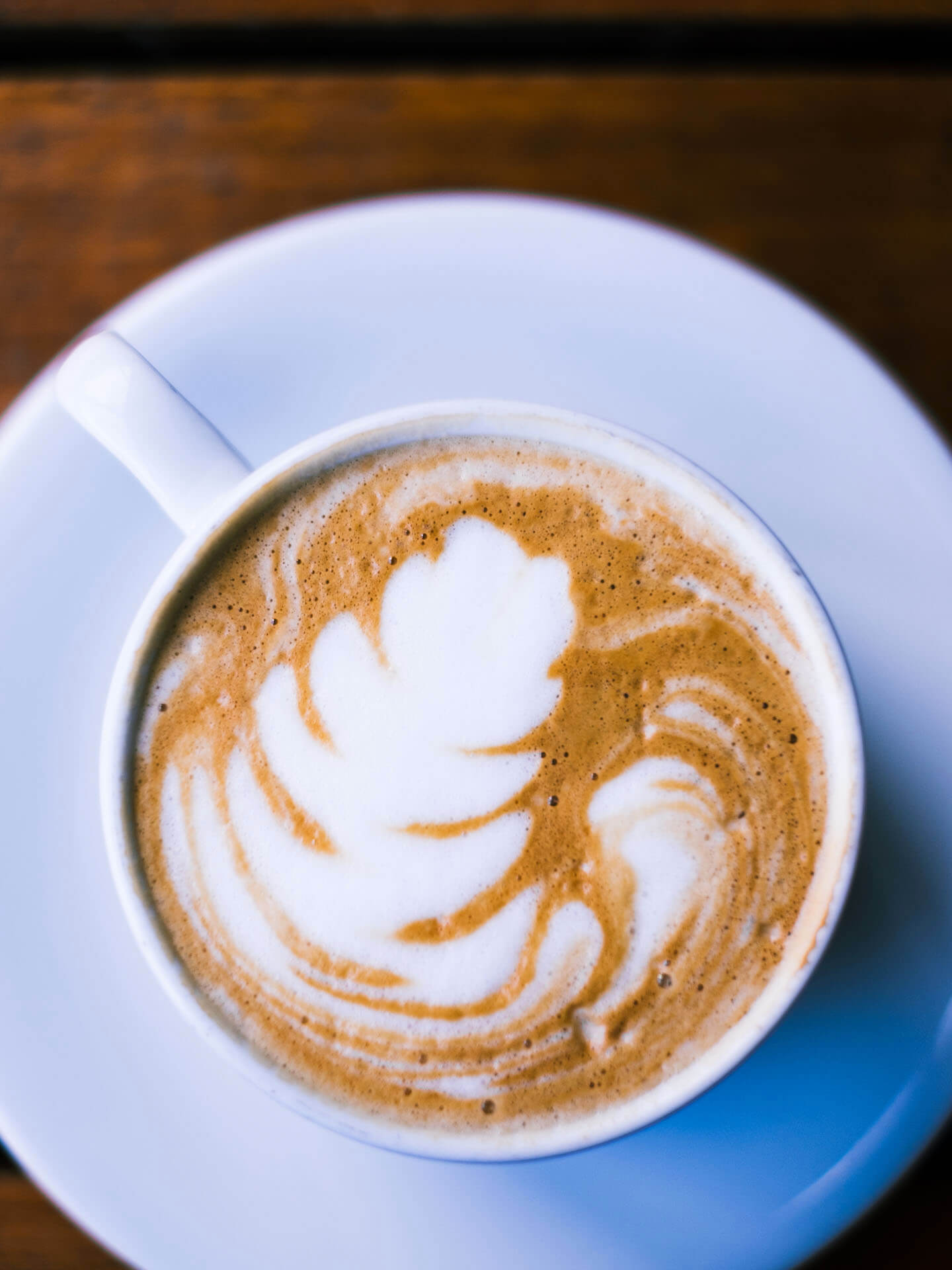 Their dessert selection is not so huge, but they have a vegan and gluten-free option, the cheesecake in the photo below, that's creamy and delicious.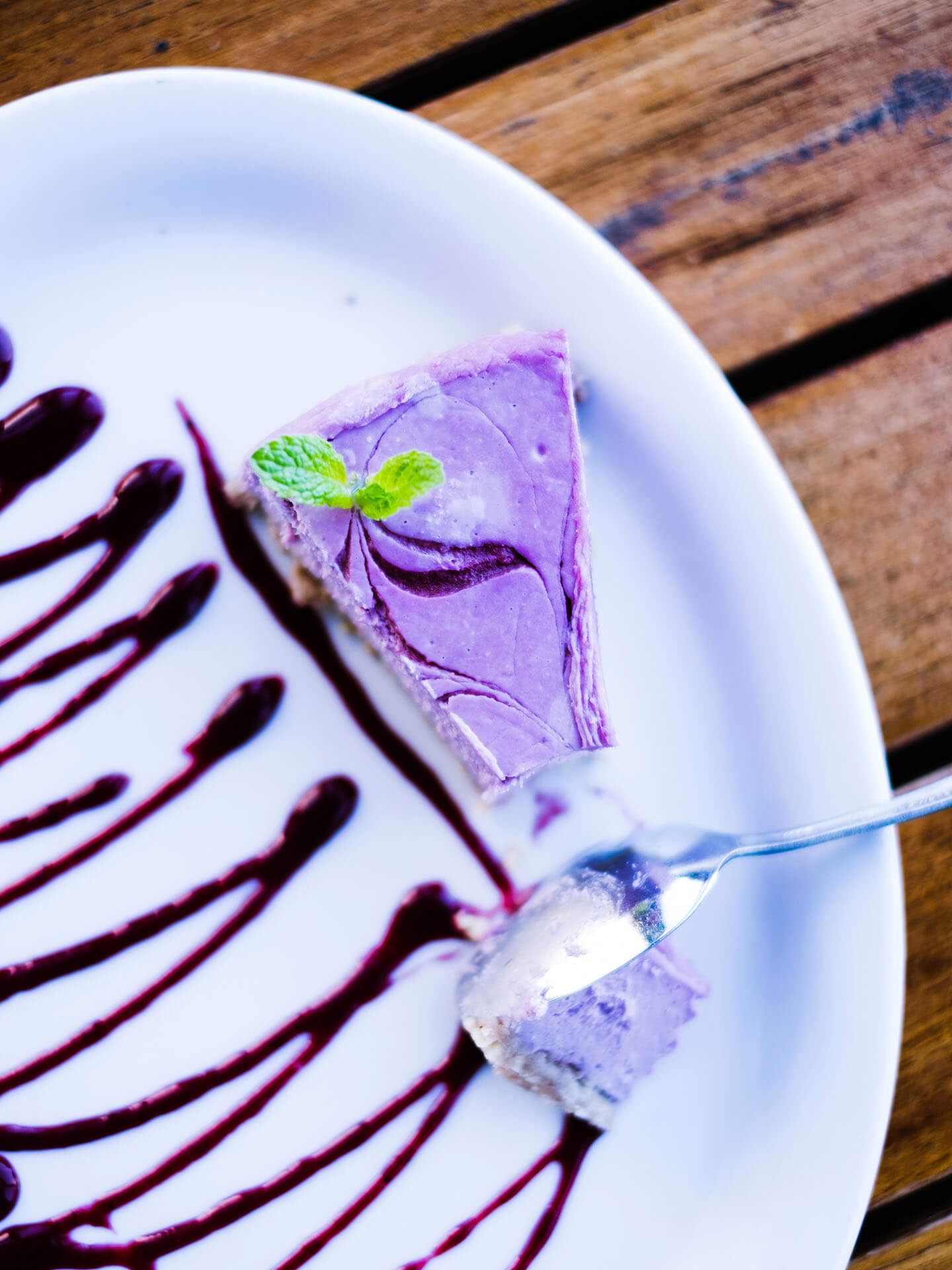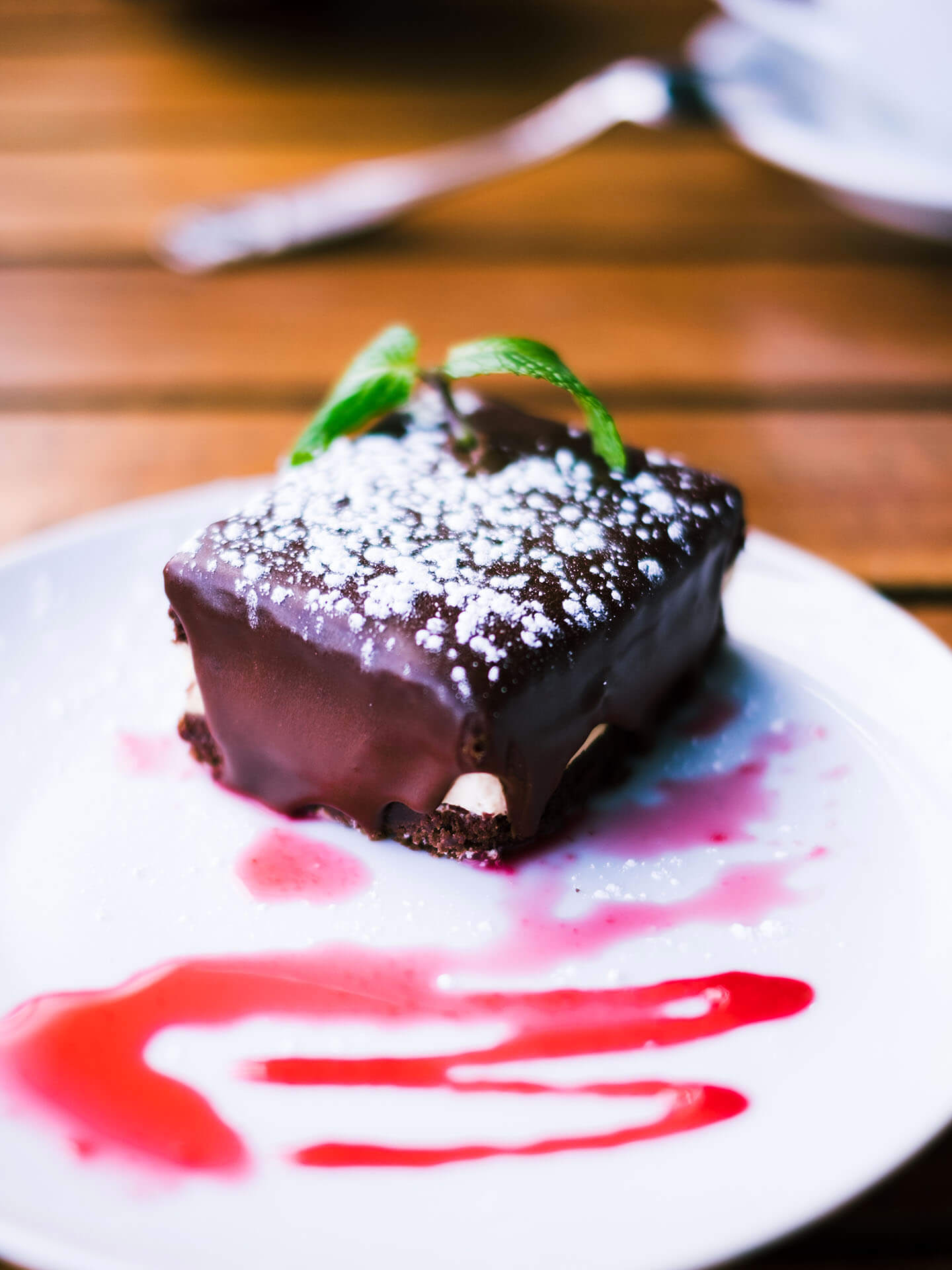 The service is really good, the waiters are usually kind and super duper willing. I've tried some different dishes and I can say that I've never been disappointed! I totally recommend it if you're coming to visit and you need a stop for lunch before a visit to the Exploratorium – 5 minute walk away – or after some shopping at the Ferry Building Marketplace – just saying. And if you live in the area and you're simply looking for someone to hang out with and eat there, I'm 100% available 😉