Nourish Cafe is 100% plant-based and uses organic, whole foods and non-GMO ingredients to create delicious, wholesome and healthy foods; they use only natural sweeteners and minimal oils. It's located in Inner Richmond, between Presidio and Golden Gate Park, and it's really tiny, especially when it's kinda cold outside since it can fit only 10 people inside. They have huge salad bowls, big sandwiches and wraps, delicious toasts, and big smoothies (you can find the complete menu here). Desserts and sweet treats are out the menu and shown on the counter. They also have the daily specials on a blackboard.
It's one of the places we go when we want to chill out in a quiet place or when I want to look for some cookbooks at the Green Apple Books or we need a walk in nature, out of the chaos of the city.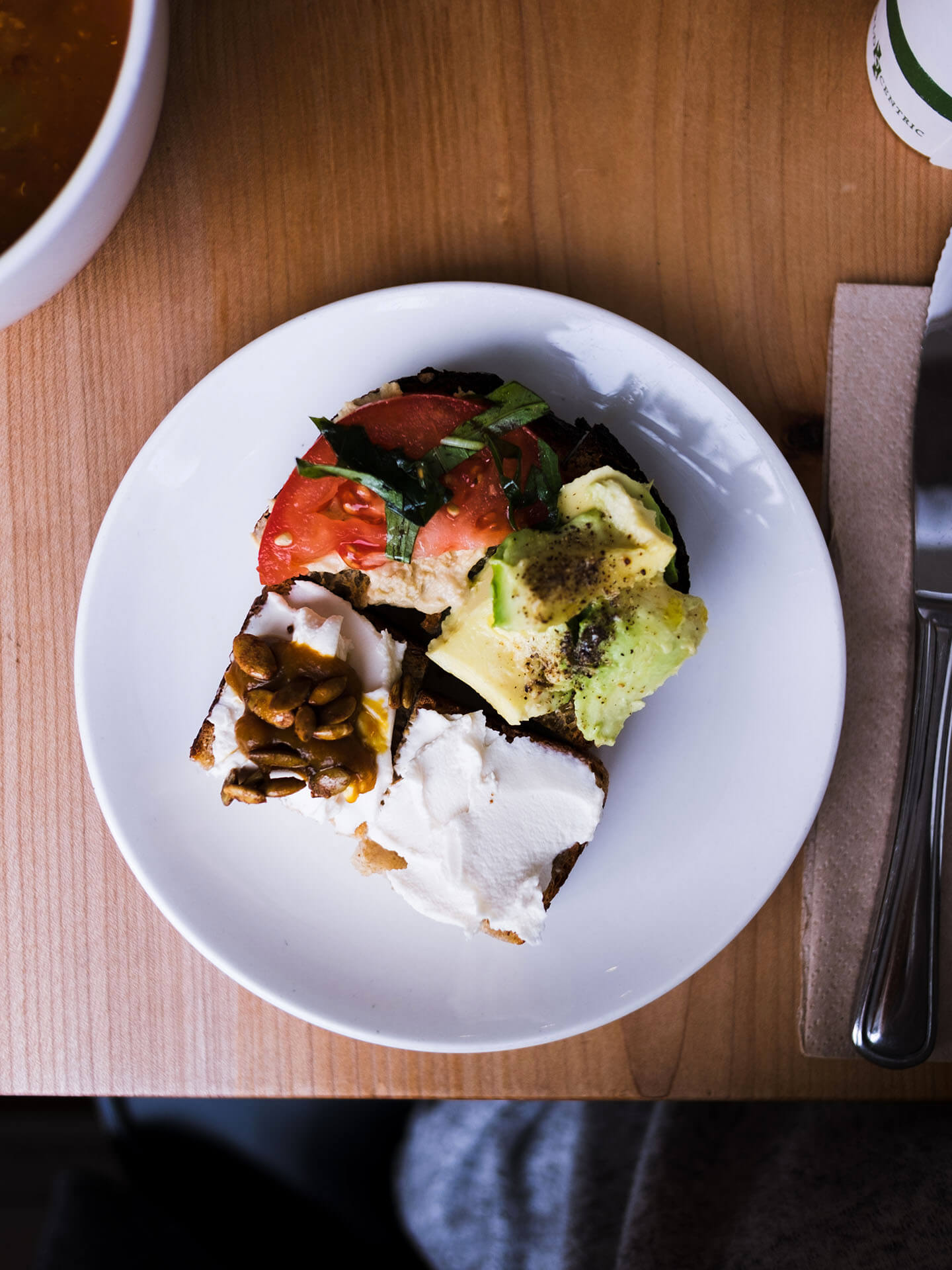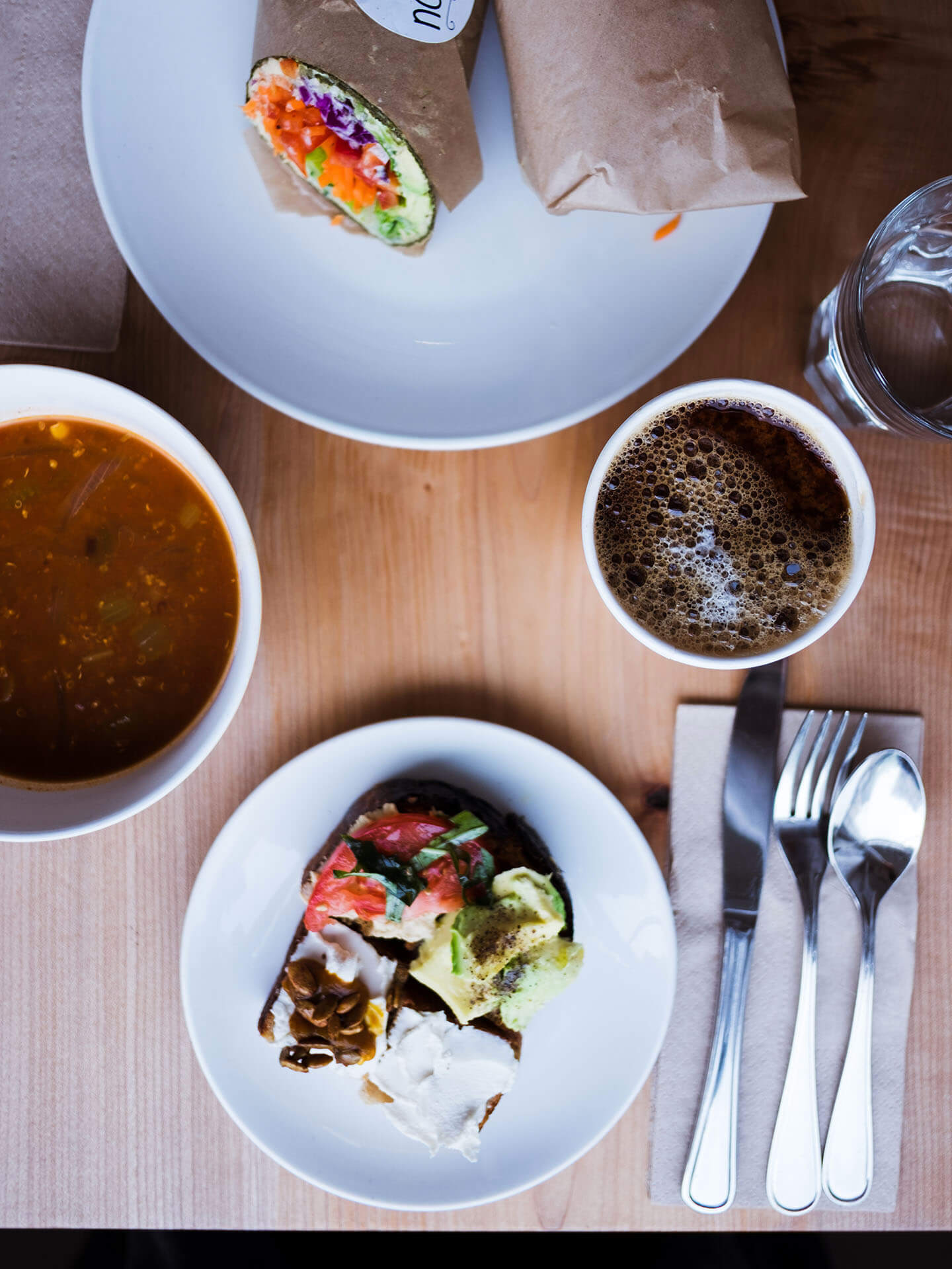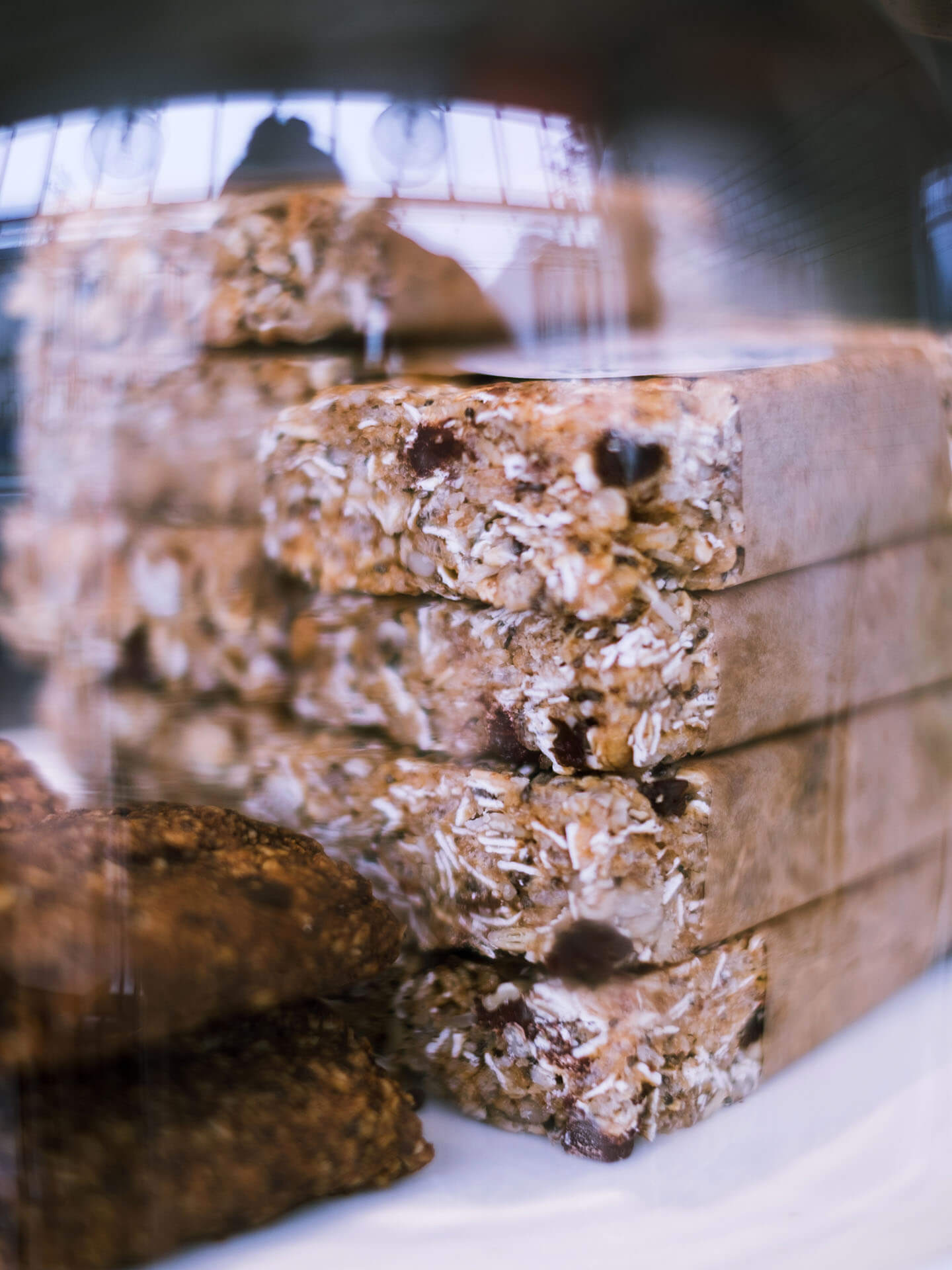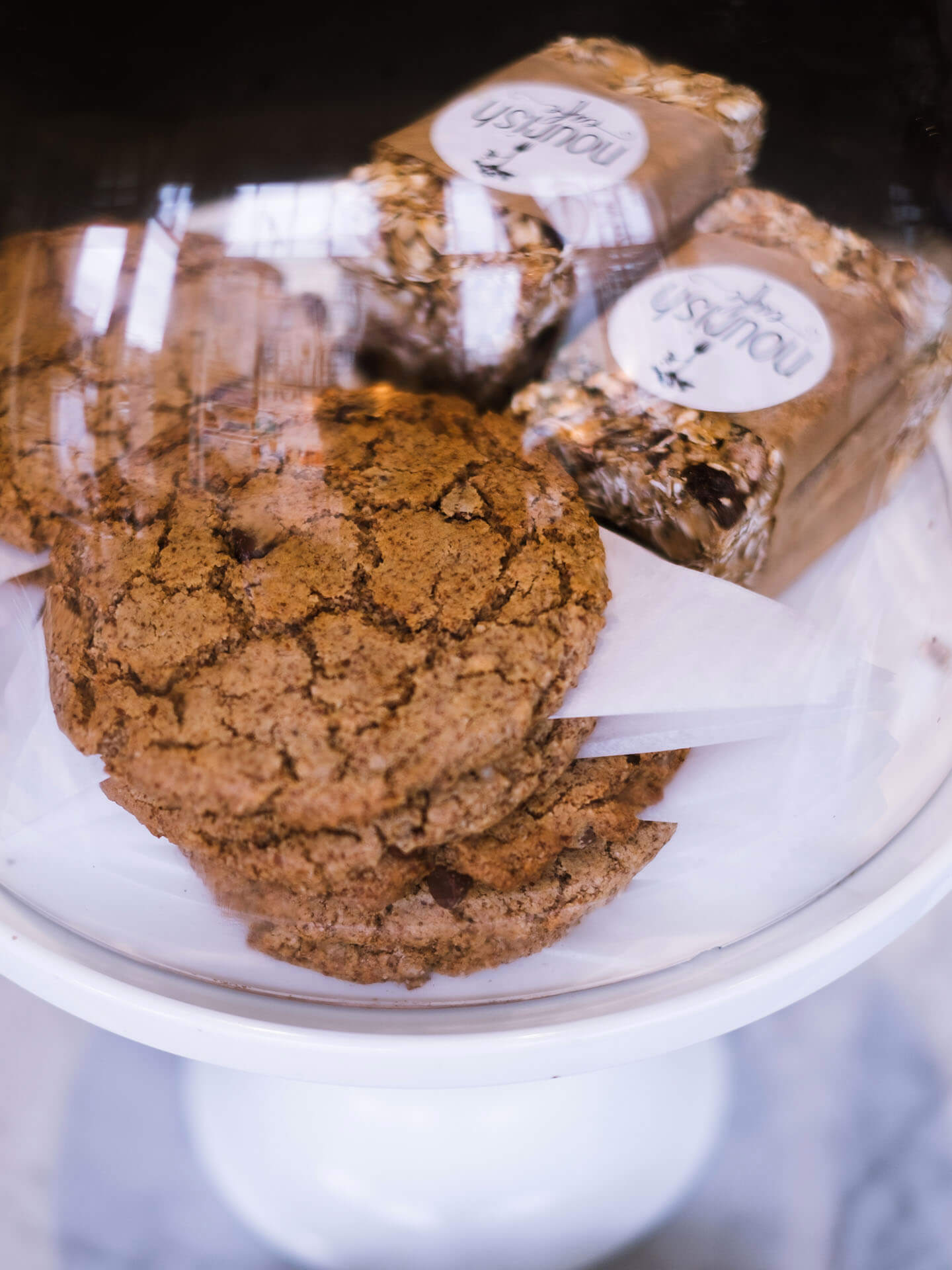 This time I ordered the toast sampler (Avocado, Mediterranean, Cream cheese, and the seasonal one, with Pumpkin butter and pepitas) and a bowl of soup of the day, while Lilly enjoyed a veggie wrap – it's a raw spirulina flatbread wrap full of veggies! – with iced coffee.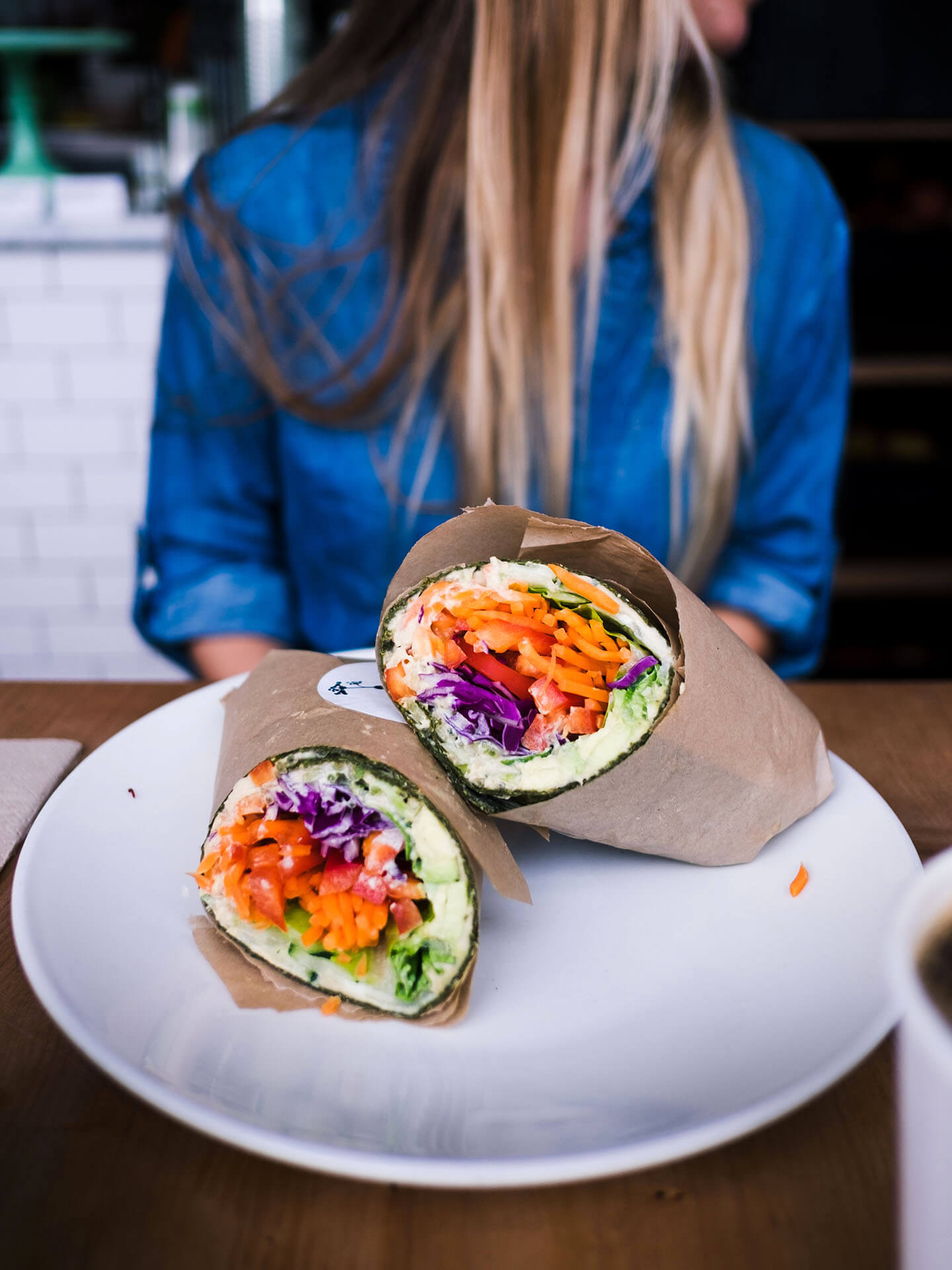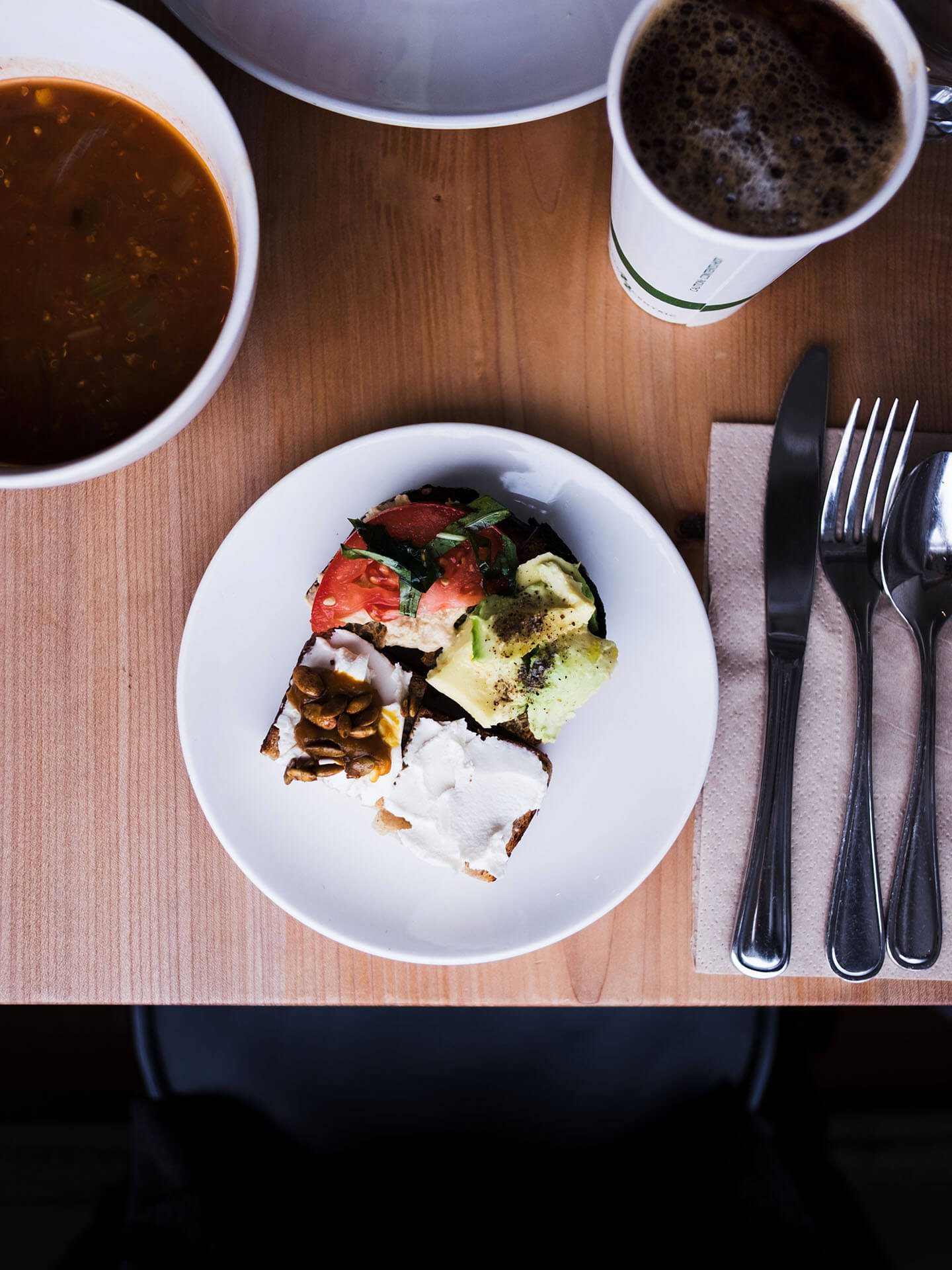 The food is really delicious, it's not so far from the museums in the Golden Gate Park and a stop at that bookstore is sooo recommended – are you interested in used cookbooks at amazing prices?
Let me know if you go there and if you already know the place and have a favorite dish, well, I'm open to suggestion for the next time! Talk soon 🙂