This restaurant is a little gem on Fillmore, a super pretty street where you can find amazing, and quite expensive, shopping destinations, as Credo Beauty and Athleta, but thrift shops too and so many others, and there's also a huge amount of food spots!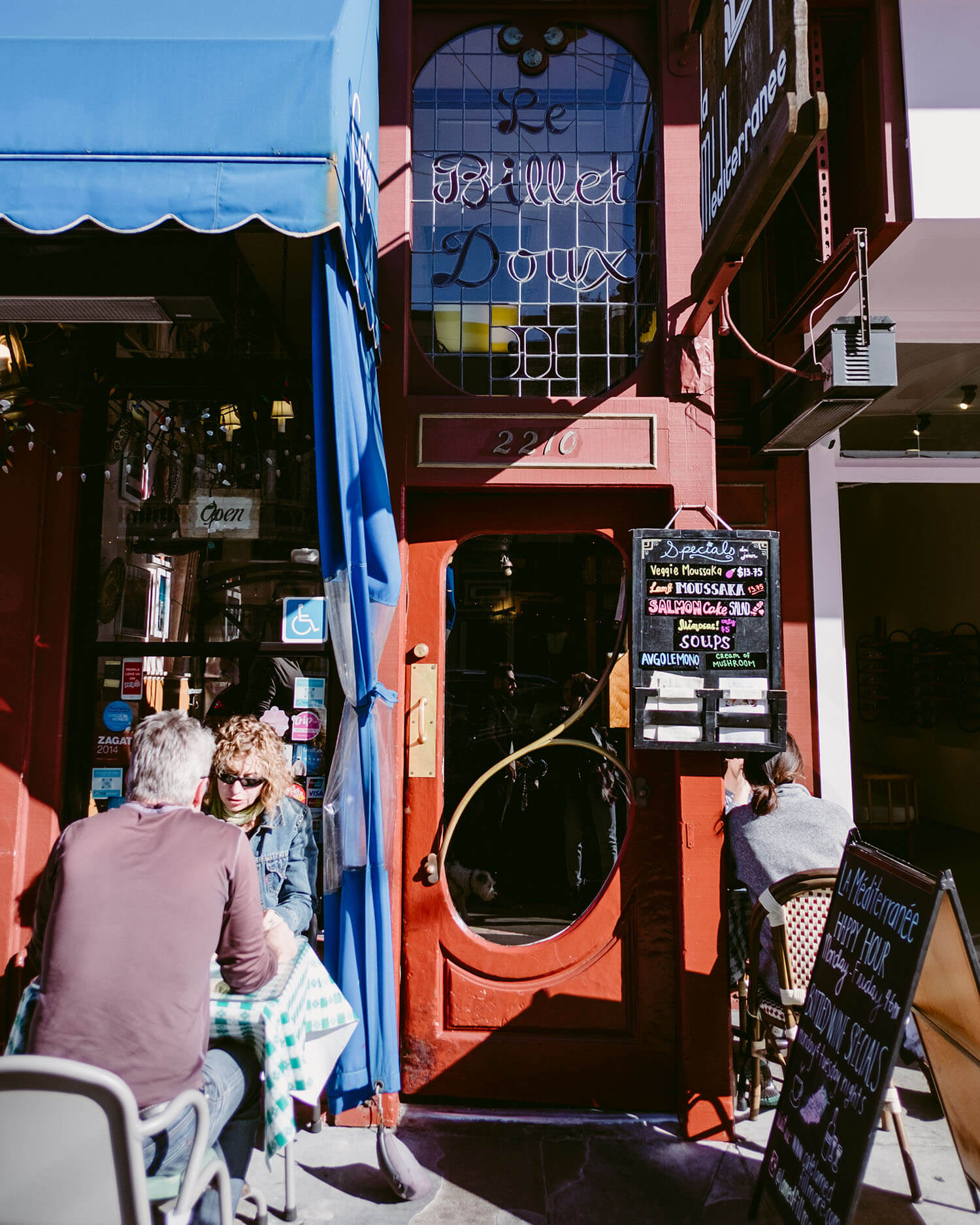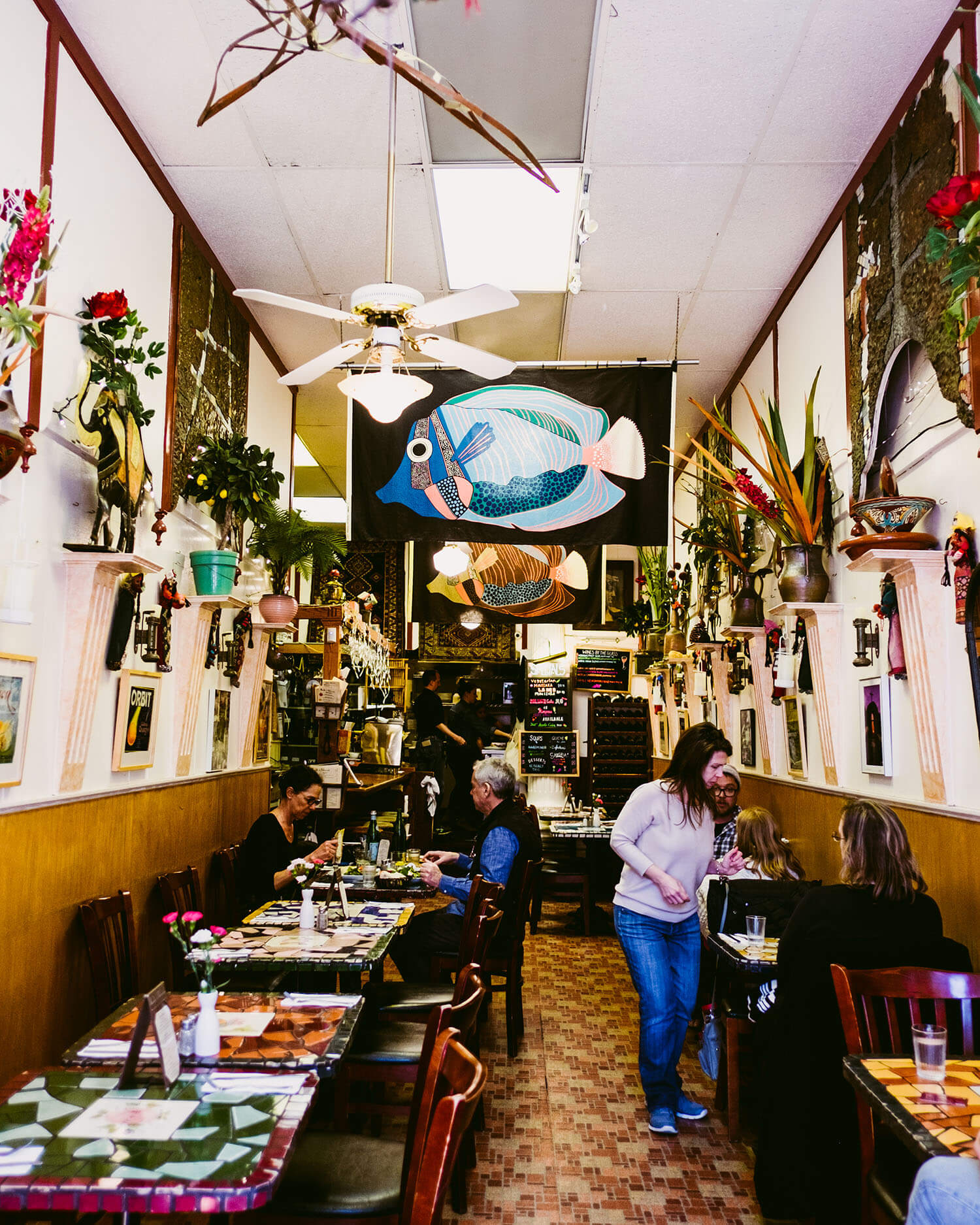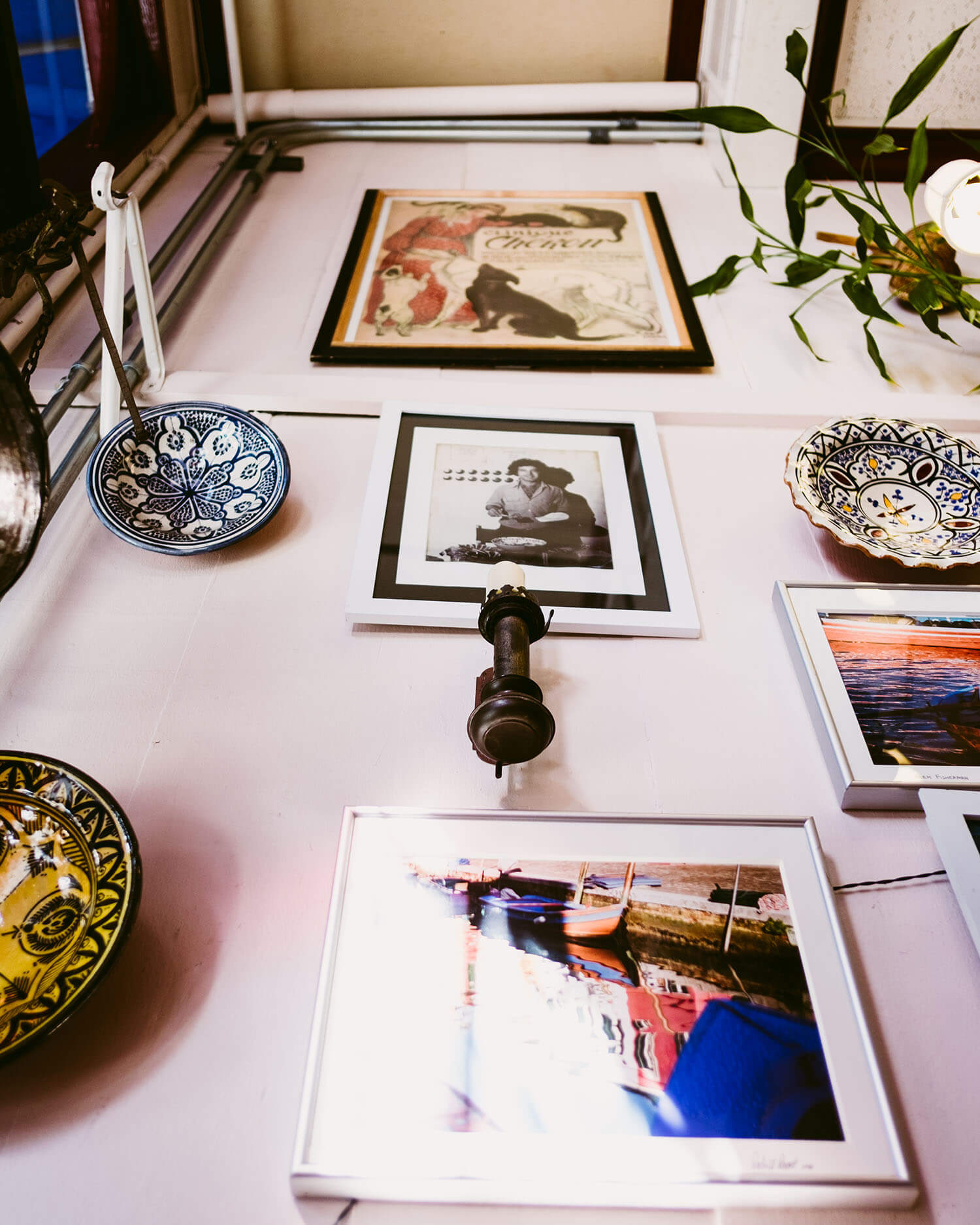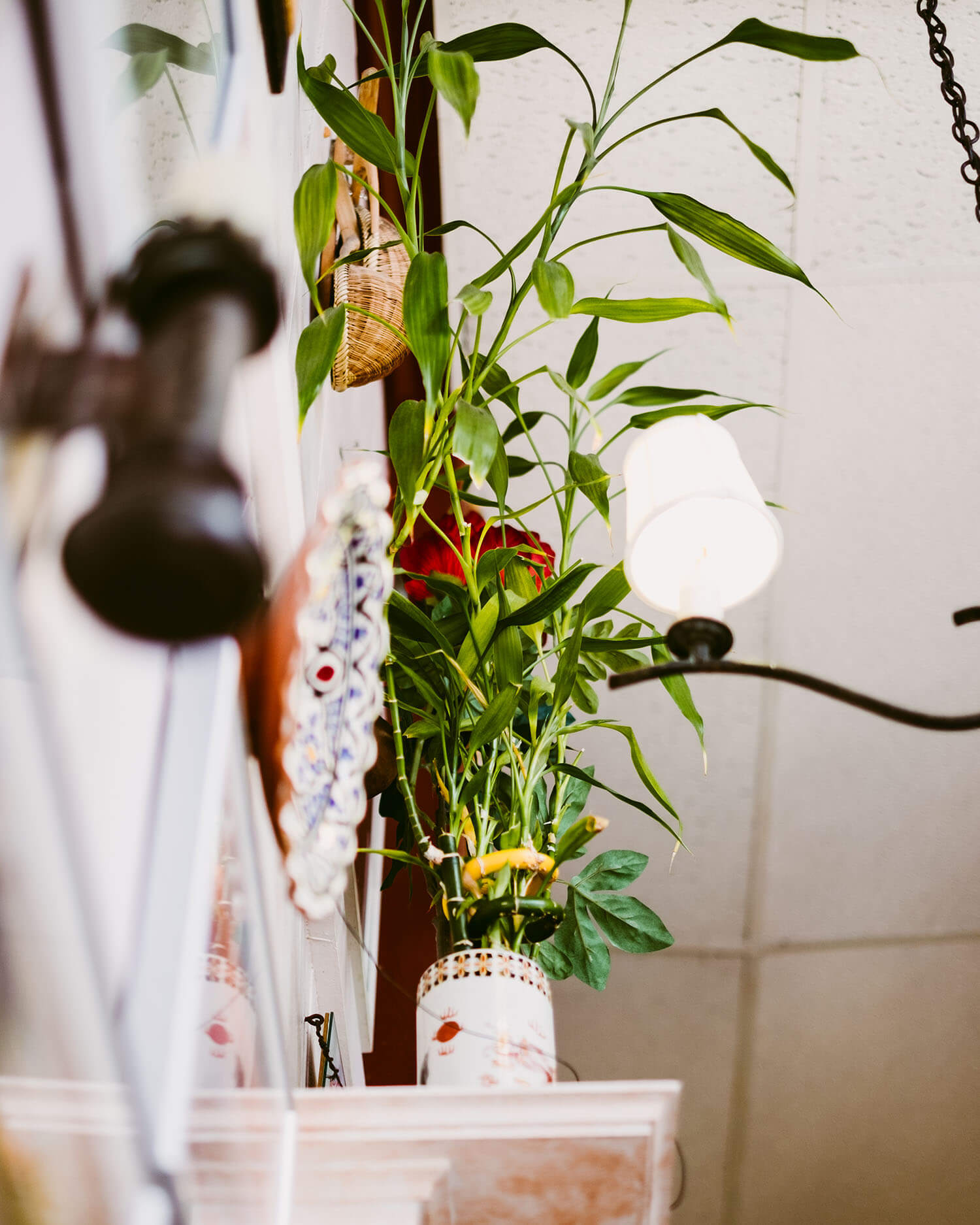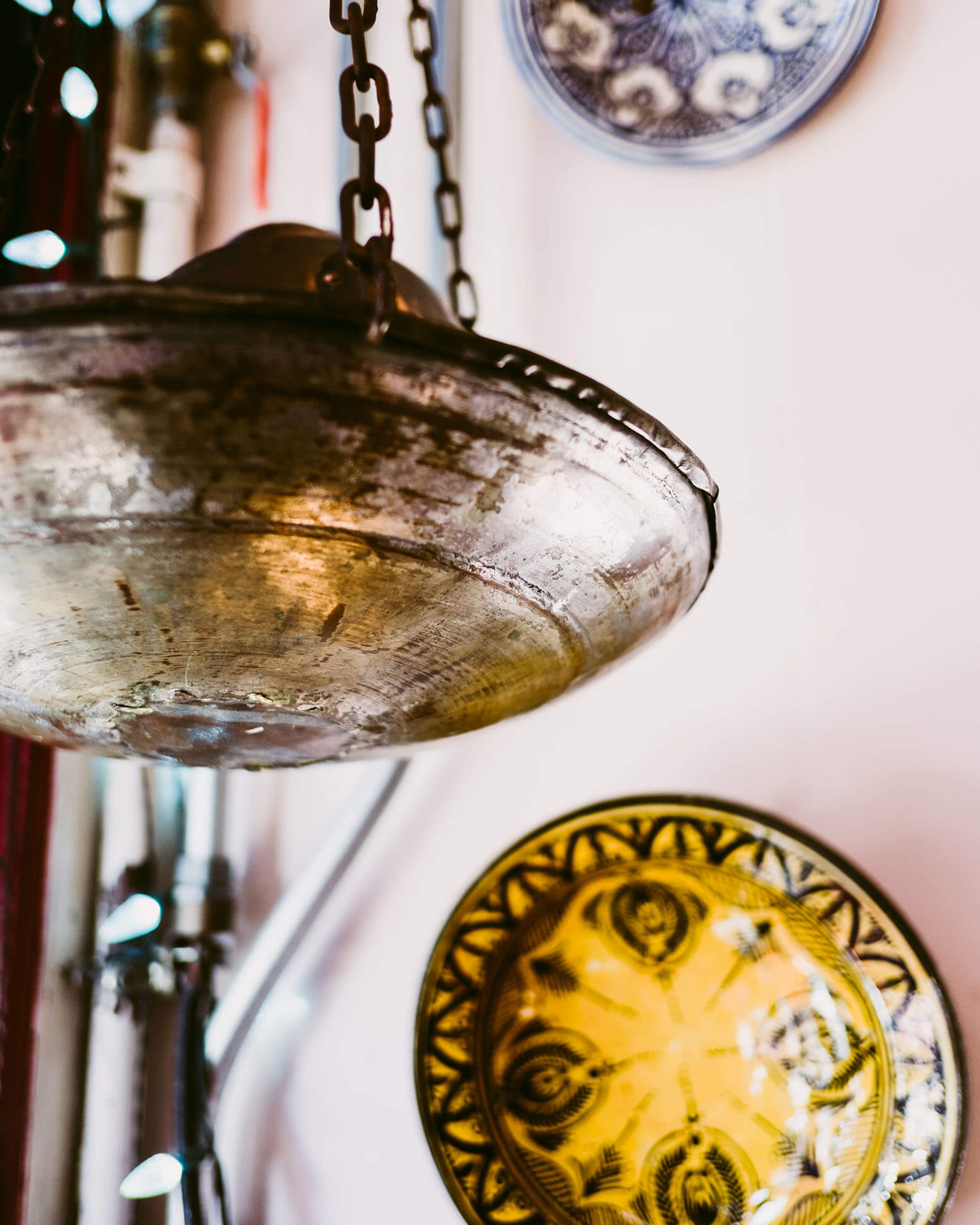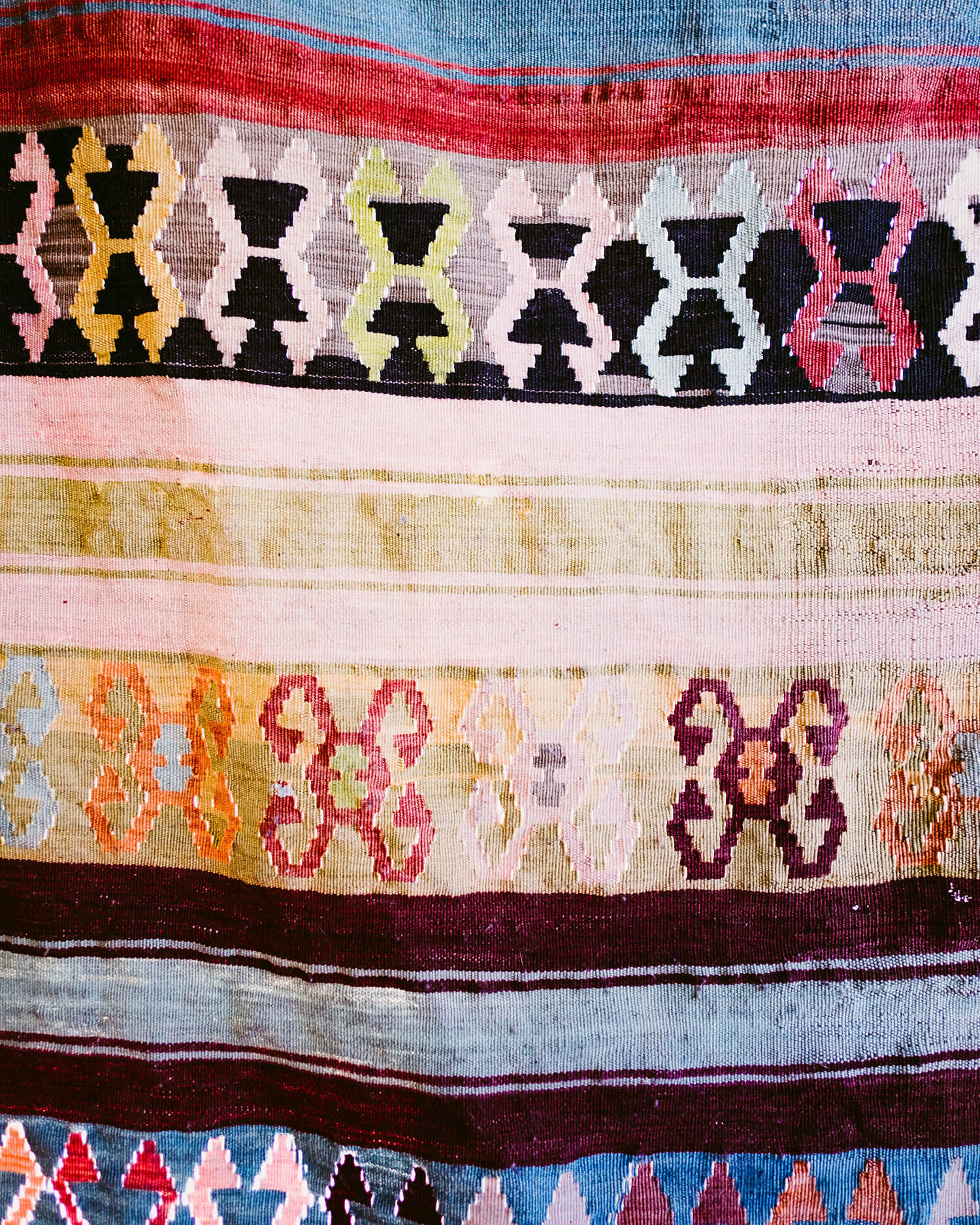 La Mediteranée was opened in 1979 and is still a family-owned and operated restaurant. Food is fresh and flavorful, and everything we tried has always been delicious. The decor is very middle-eastern – they're Lebanese/Armenian – and so cozy. Something we immediately realized the first time we sat in the restaurant was the costumers' age: San Francisco is a young city and on Saturdays, at lunch, it's normal to be surrounded by young couples and groups of friends, maybe working in tech or students, but here they're mostly middle-aged couple or even over 60. That says a lot about of restaurant in my opinion! These kind of people are not interested in the hype or coolness of a place, they just want to eat delicious food in a comfortable environment.
At our first visit, we ordered the Vegan Mediterranean Meza, a wonderful tasting of 10 house specialties like hummos, baba ganoush, falafel, tabuleh, dolma, lentils and rice – and many other I can recall. Everything was amazing and we were super full! Now that I eat meat, my favorite is the Middle Eastern Plate, where you can combine 3 dishes and a side. I always pick the Lamb Lule (grass-fed lamb meatballs served with saffron and raisins rice), the Falafel (which comes with a little serving of hummos) and I decide the third part at the last minute (this time I picked the spinach and feta fillo), always served with some green salad, that the serve with the most delicious dressing I have ever tasted. This plate is not too big and not heavy at all, and that means I can pick a dessert or, even better, take a ride to Mission District and enjoy a dairy-free ice-cream cone at my favorite shop in town – I'll review that too.
Lorenzo ordered some baba ganoush, a falafel sandwich, and a vegetarian mushroom soup, and he can guarantee for those too!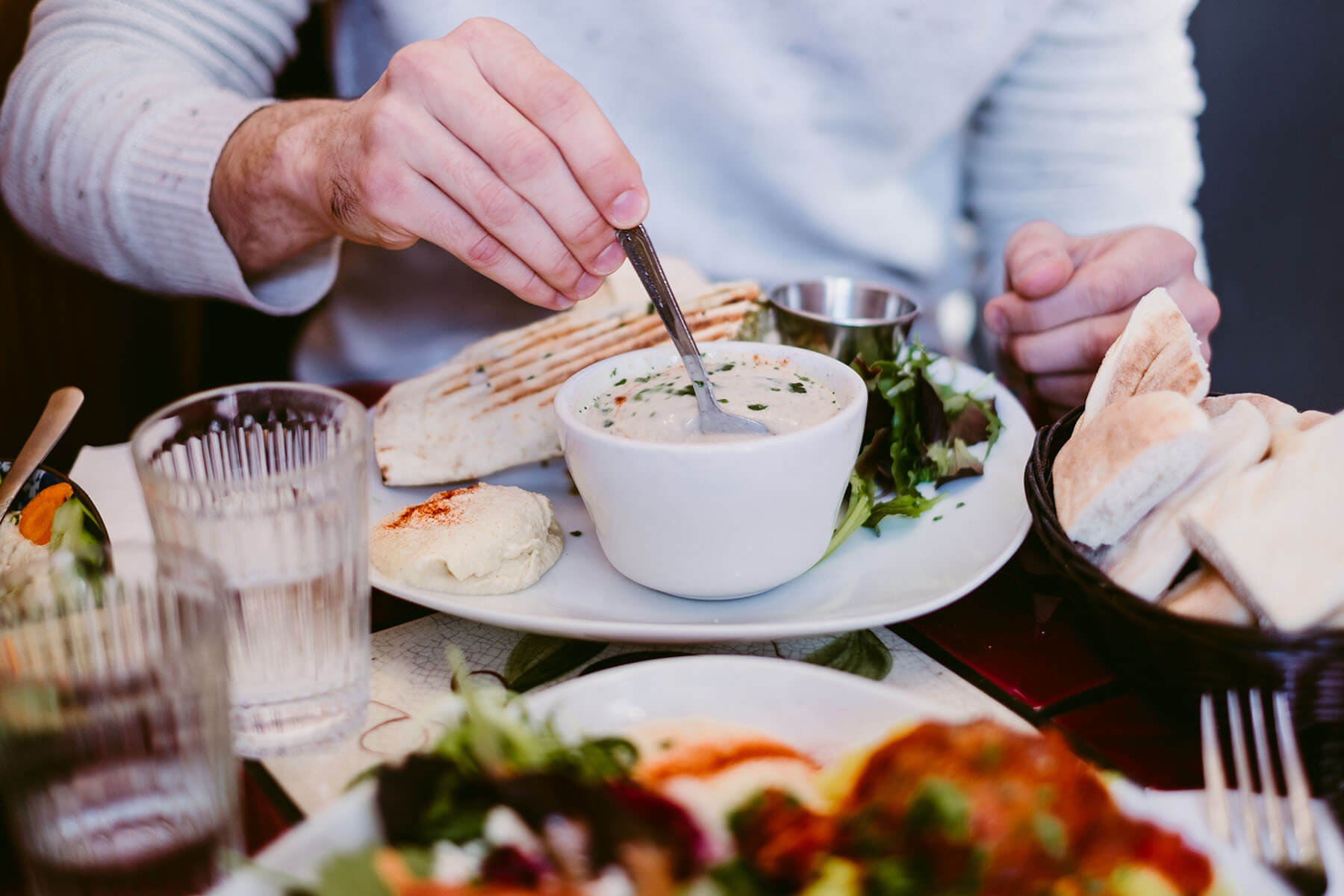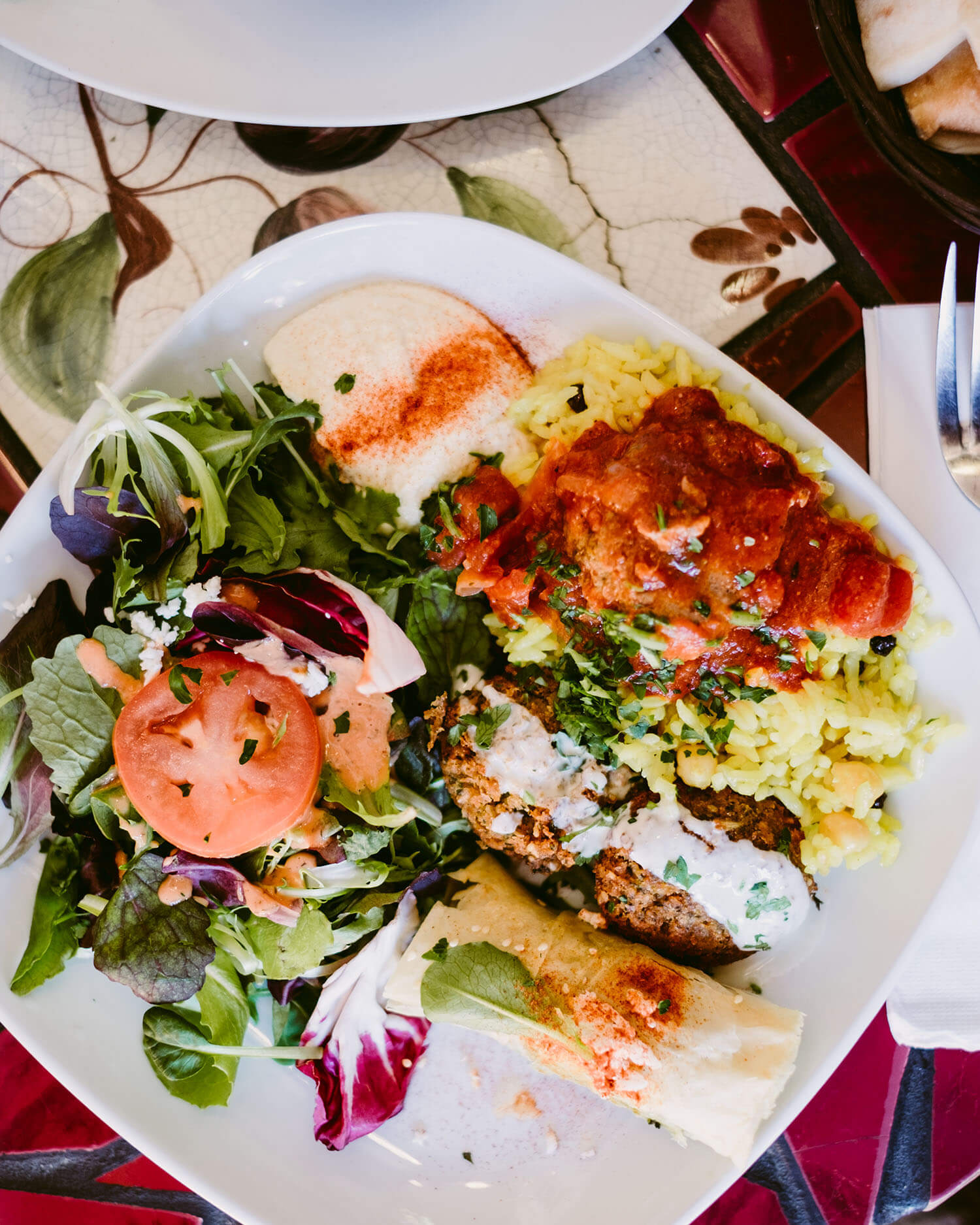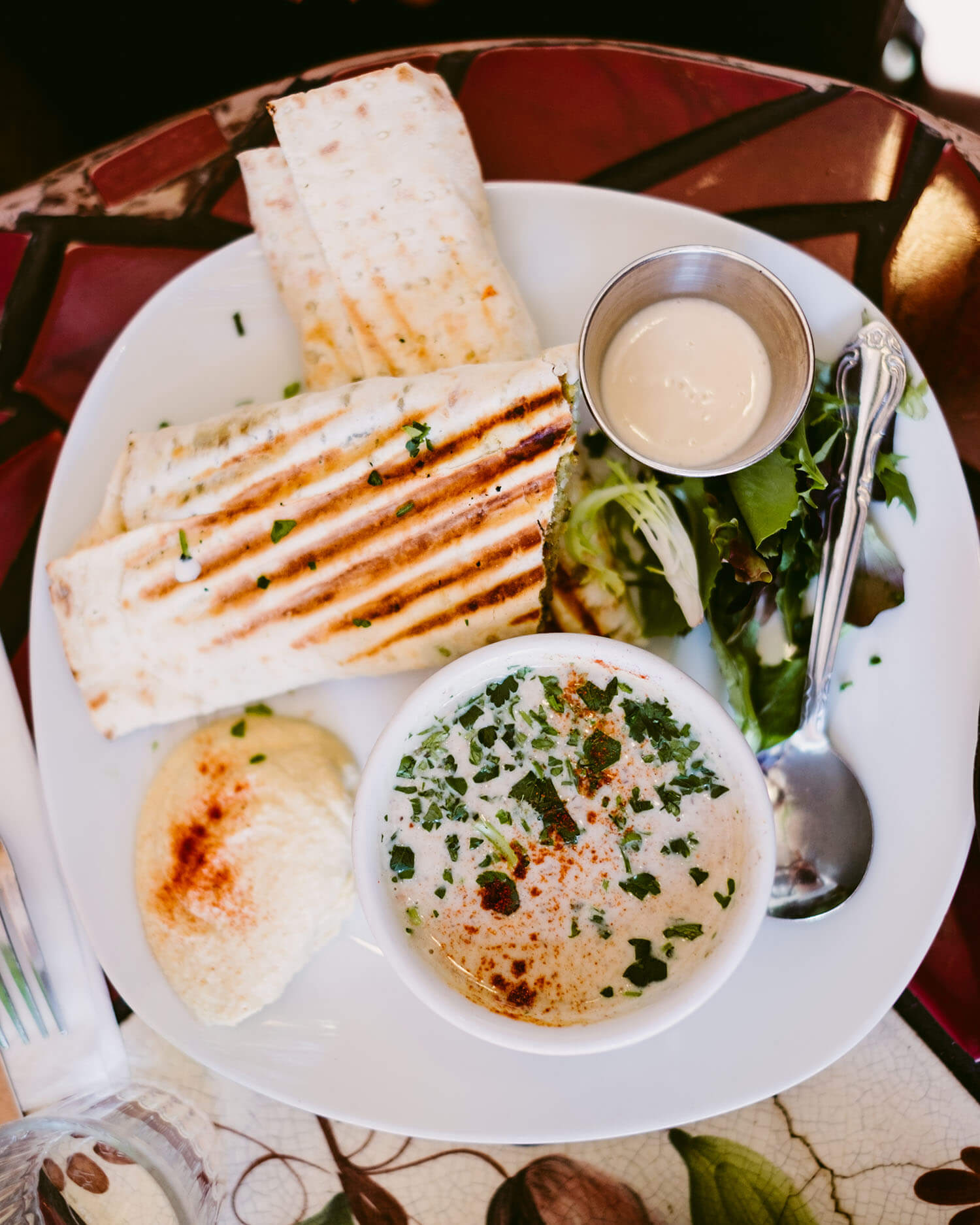 La Mediterannée on Fillmore
2210 Fillmore St.
San Francisco, CA 94115
Stay tuned for the next reviews! You can follow me on Instagram, Bloglovin, or subscribing to the newsletter down below ^_^