My first post talking about fragrances, and there's a reason. It's going to be a quite long blather, but if you're in a rush, jump to the second part below the first group of pics and don't forget to write down my discount code for you!
I've been contacted by Cat, the founder of Skylar, who wanted to offer me the opportunity to try her fragrances and I was "hella yeah". I spent the latest 6 months looking for a new scent without any success. I spent multiple half hours at Sephora spraying different bottles, trying their quiz to understand what type of notes I favor – warm and bold – and leaving with samples to try at home and wear for an entire day. Among them, there were fragrances from YSL, Elizabeth and James, Maison Margiela, Nest, and Commodity.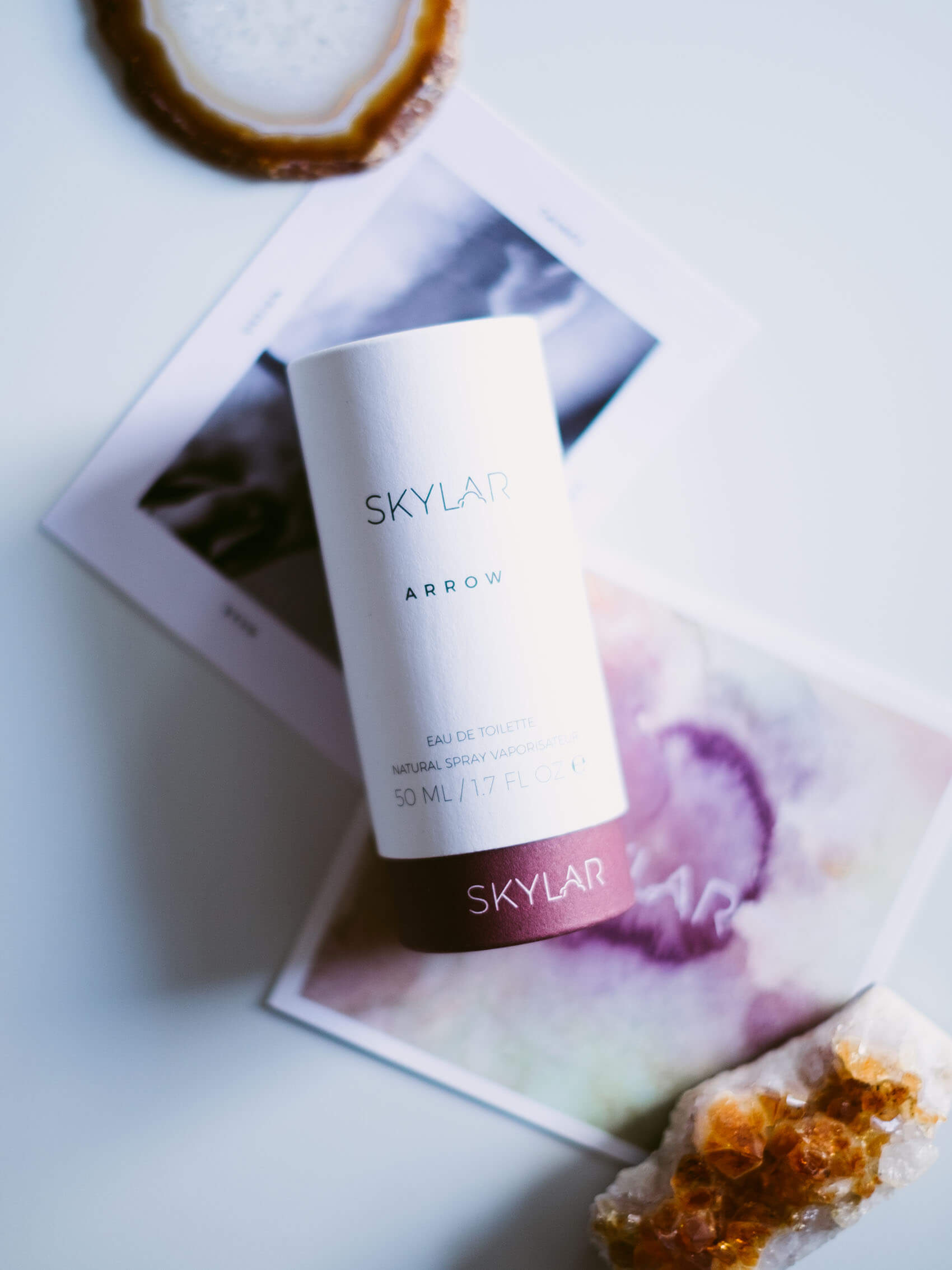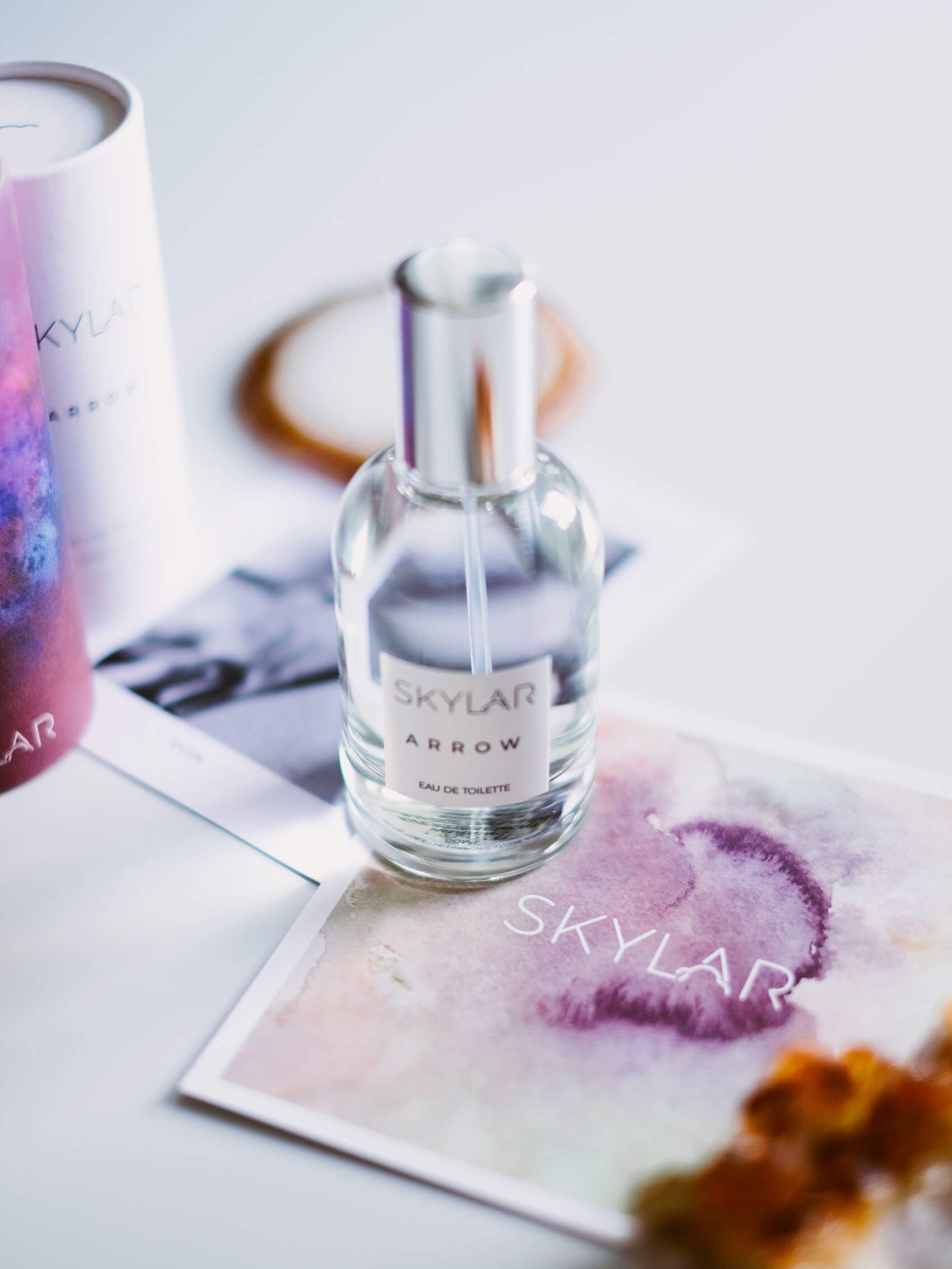 The results were varied. Of course I liked the scent as soon as it was spritzed, otherwise I wouldn't have taken it with me at home, but some of them lasted on my skin for less than one hour and then they were completely gone, while one of them was so strong that I spent an entire day smelling it every time I moved – unbearable! The others weren't "my" scent. I know that I'm super picky and I only reach for a bottle of perfume if I really recognize myself in its tones. When I try a new fragrance, I often look at myself in the mirror and I pay attention to the scent, trying to feel how accurately matches my personality. And then there's Lorenzo, who has a super sensitive sense of smell, which makes him nauseous and irritated if a scent he doesn't like is in the room – I won't tell you how often it comes home saying "omg, what's this smell?" and I only baked something containing vanilla a couple of hours before – and, of course, I try to please him with a fragrance he appreciates.
I admit it, when I accepted to try these natural fragrances, I was hopeful that I'd have liked Arrow enough to be able to wear it, but also afraid that it would become only a cute ornament for my vanity. But then I started trying them and, incredibly, I love all the four of them. I feel myself – in my different aspects – wearing each one of these fragrances, even the floral one, which I usually despise since I can only smell the alcohol with a faint floral note. Now let's talk in detail about the products!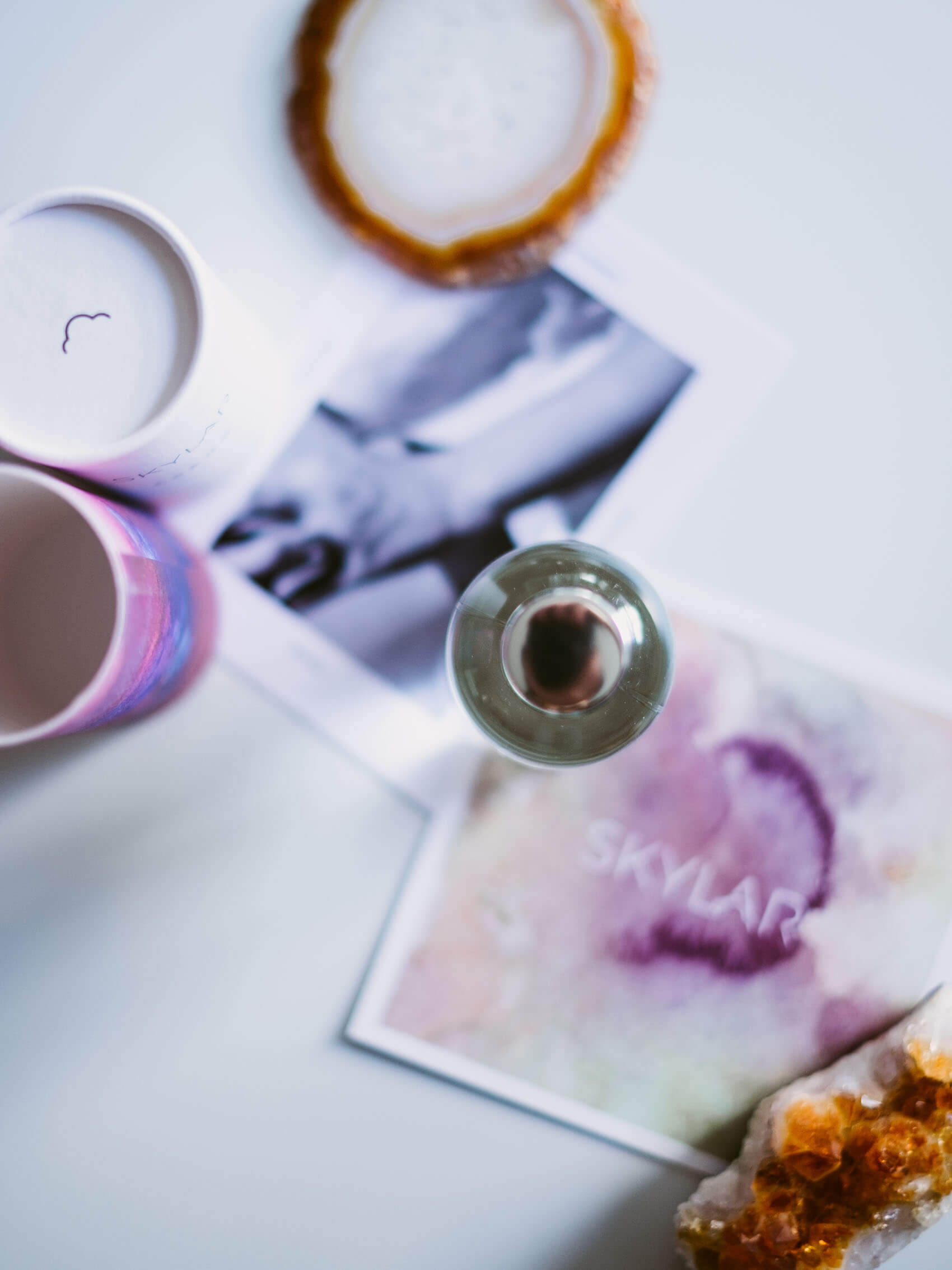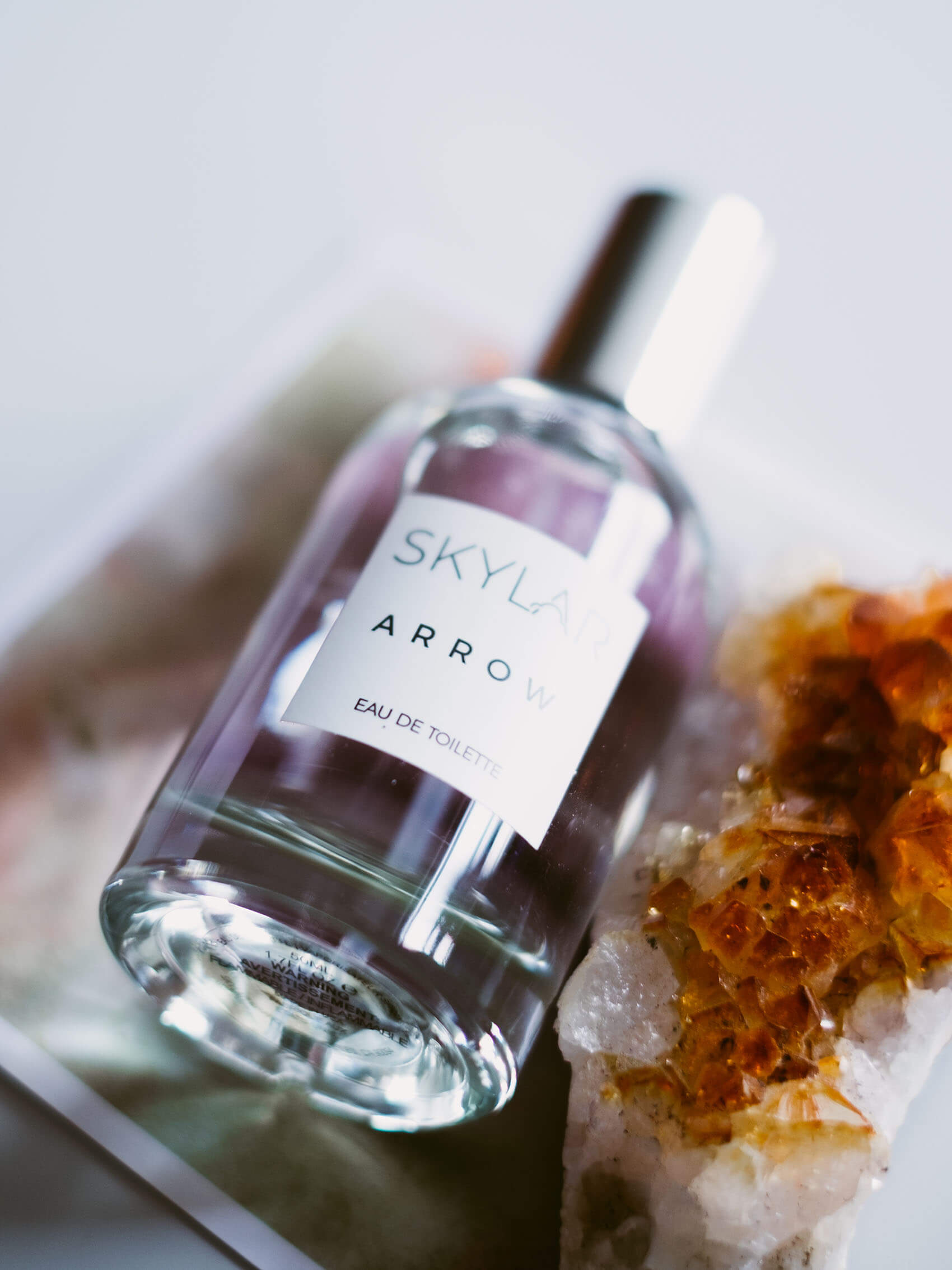 Cat, the founder, wanted a perfume that didn't contain parabens, phthalates, dyes, allergens, and other harmful chemicals, but yet sophisticated. And she couldn't find one. When she realized that she wasn't alone in this research, she started this project, and she called it Skylar, a name inspired by the qualities of a clear day: airy, natural, and beautiful. And that's how these four perfumes were born, all cruelty-free and natural. Disclaimer: I'm gonna use the descriptions from the website because I suck at describing fragrances.
ARROW : it's warm, spicy, and seductive, with notes of midnight jasmine, warm patchouli, and vanilla. This is my to-go scent, perfectly paired with a total black look and a sexy hairstyle.
CORAL : it's a fruity scent with hints of grapefruit and a touch of apple blossom, is bright and sun-kissed without being too sharp.
ISLE : is clean, fresh, and renewing. With a subtle citrus and spiced sandalwood scent that's lasting yet understated. When I spritzed it before leaving home with Lorenzo in the room, he said, surprised "I like this!". It's sooo good. I love wearing this during the weekend when we spend a few hours in town and on our motorcycle.
MEADOW : is intriguing, feminine, and elegant. Infused with soft notes of tuberose, jasmine, and orange blossom, this light and flirty scent embodies everything we love about flowers without being overly fragrant.
I'm pretty sure you'll find your signature scent and if you still don't know what kind of notes you prefer, try this quiz. And if you're still in doubt, you can purchase the Sample Palette for $20, but the cost will be credited towards your next order of full-sized product – so the big bottle is gonna cost you $58 afterwards.
I also have a discount code for you guys! Use THEBLUEBRIDE at the checkout to have a 10% discount on your first order!
Ps: when you get your box, pay attention to those peanuts. They're biodegradable! So you can throw them into the organic garbage bin – but before, have fun melting a few of them under running water in your sink!