I started being really interested in makeup about 5 months ago. It was only basic needs before – cover those dark circles, blur these blemishes, make those 3-4 coats of mascara. Stop. I was using products that were pretty wrong for me, especially since my skin became way drier moving here, making my mineral powdery makeup look like a mess. So I started buying new products trying to find the best ones for my skin but also for my style. That means different eyeshadow palettes and bold lip products, trying to understand if I feel more comfortable wearing cool or warm tones, rich or nude lipsticks, and so on.
Little by little I started noticing that I like more natural and dewy looks than…well, the "Instagram makeup", featuring a flawless matte complexion, fake lashes, and deep contouring. Trying to achieve that purpose I now take care of my skin – and thanks to my OCD personality, I absorbed the whole knowledge about Korean methods and products in 2 weeks – and learned that I prefer to spend 30 minutes for a multiple-step skincare routine than 30 minutes wearing makeup. I also discovered that I enjoy way more using creamy products than powdery ones – I don't even set my concealer now – and if I can use my fingers to apply it it's even better.
I was struggling between Glossier and Milk for a long while, but while the first seemed a bit too sheer for me, the second looked a bit too eccentric. And then I discovered Nudestix . I immediately loved the story behind the brand and the idea of playing around with pencils and sticks was just perfect for me. Oh yes, did I forgot to tell you that everything is vegan and cruelty-free? Before putting my order on their website I used to watch Youtube beauty reviews for 2-3 hours a day – while cooking, washing dishes, getting ready – but then, I just stopped. I totally lost interested because, hey, I found my brand. Yes, I have the hugest crush ever. Now let's talk about the products.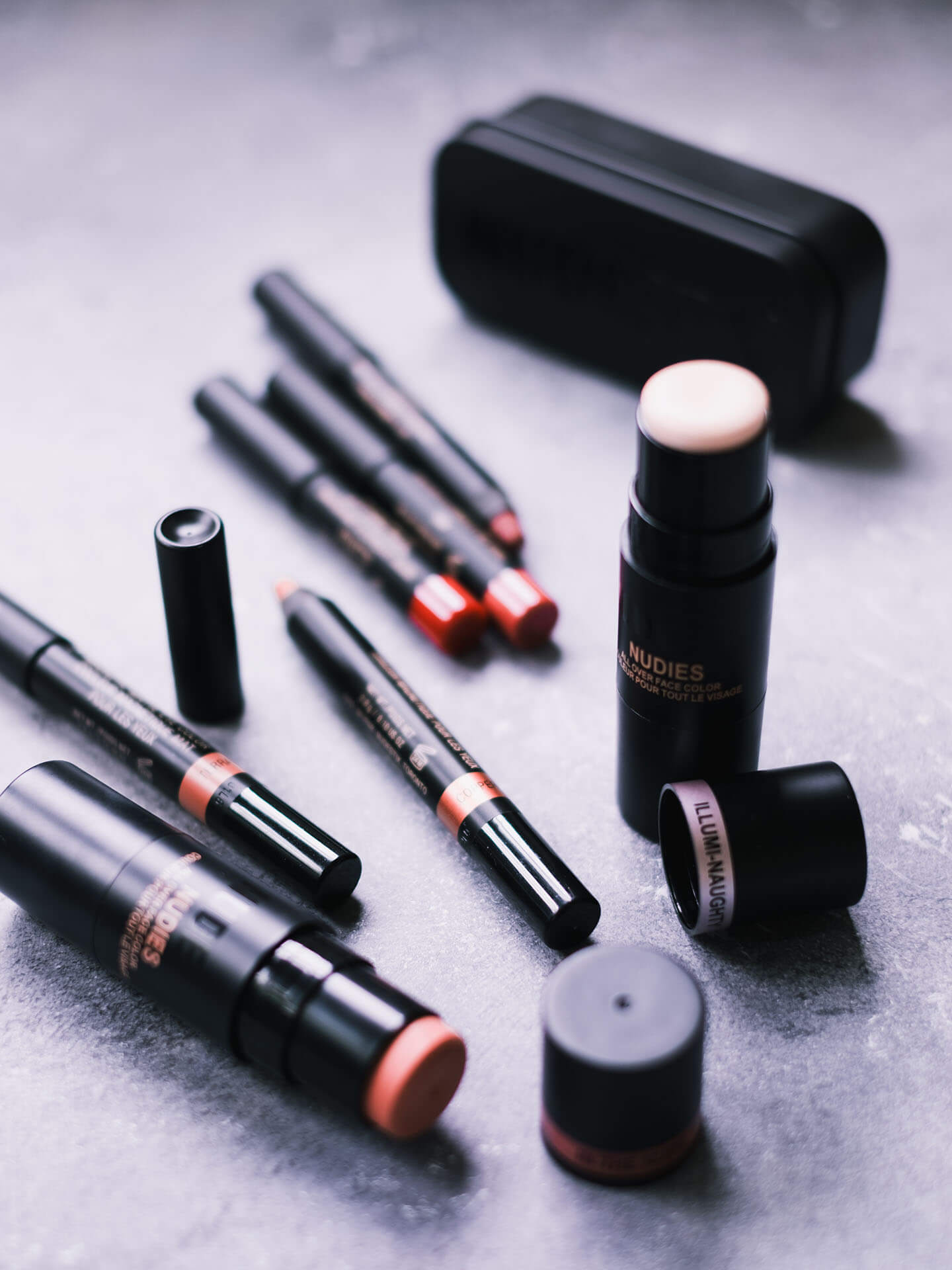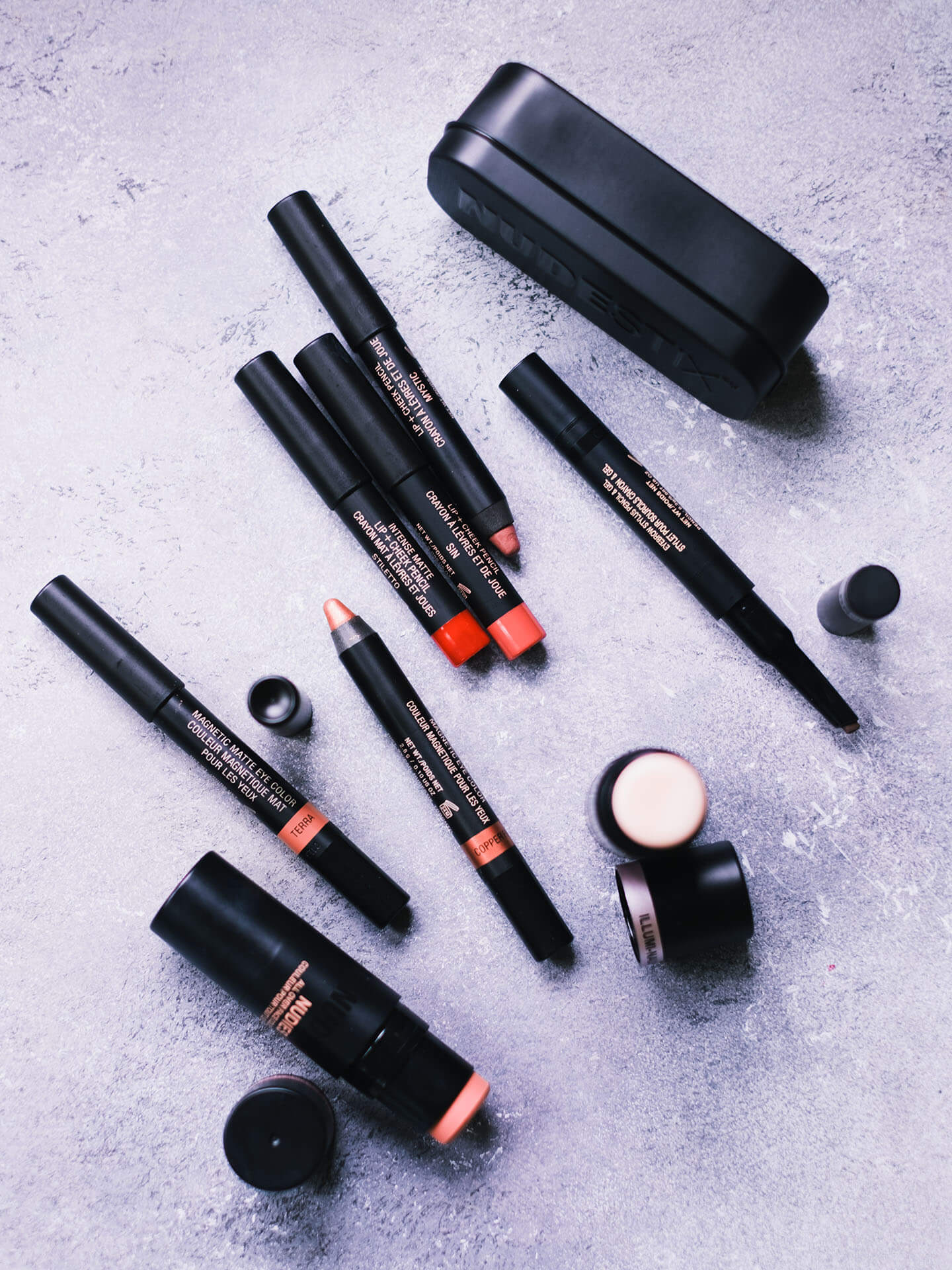 Nudies All Over Face Color Matte
As the name says, you can apply it to the cheeks, on the eyelids, and on your lips. I bought the shade In The Nude, which is a perfect everyday blush for my skin tone, but I'm surely going to buy Deep Maple Eh asap for when I want something more chic and sophisticated. It applies so easily, blends super well and the stick itself has the perfect texture, not too soft, not too dry.
Nudies All Over Face Color Glow
This highlighter was probably the first product I wanted to try. I struggled to choose the shade because I wasn't able to find it anywhere to make a swatch, but I ended up ordering Illumi-naughty. It has a pinky glare that I don't despise. You can really build it if, like me, you want a more noticeable result – if you see a girl with a reflecting face strolling around San Francisco, say hi – but you can also just blend it very well to obtain a natural glow. I'm probably going to order Hey, honey too because I think it may match my skin tone a little better.
Eyebrow Stylus Pencil & Gel
I needed a brow gel so badly, so badly. My brain spent days going back and forth – Boy brow? Gel brow? – but then I noticed that the Milkmakeup alternative has really cool tone shades, so I discarded it. In the meantime, I went to Macy's to swatch all the Nudestix products available and this brow product, both pencil, in a perfect shade for me, and gel, came out being the best option for me. I bought the shade Brown and it's perfect to warm a bit my super dark brows and match my hair better. The gel keeps my crazy hairs in place all day and the pencil doesn't melt away.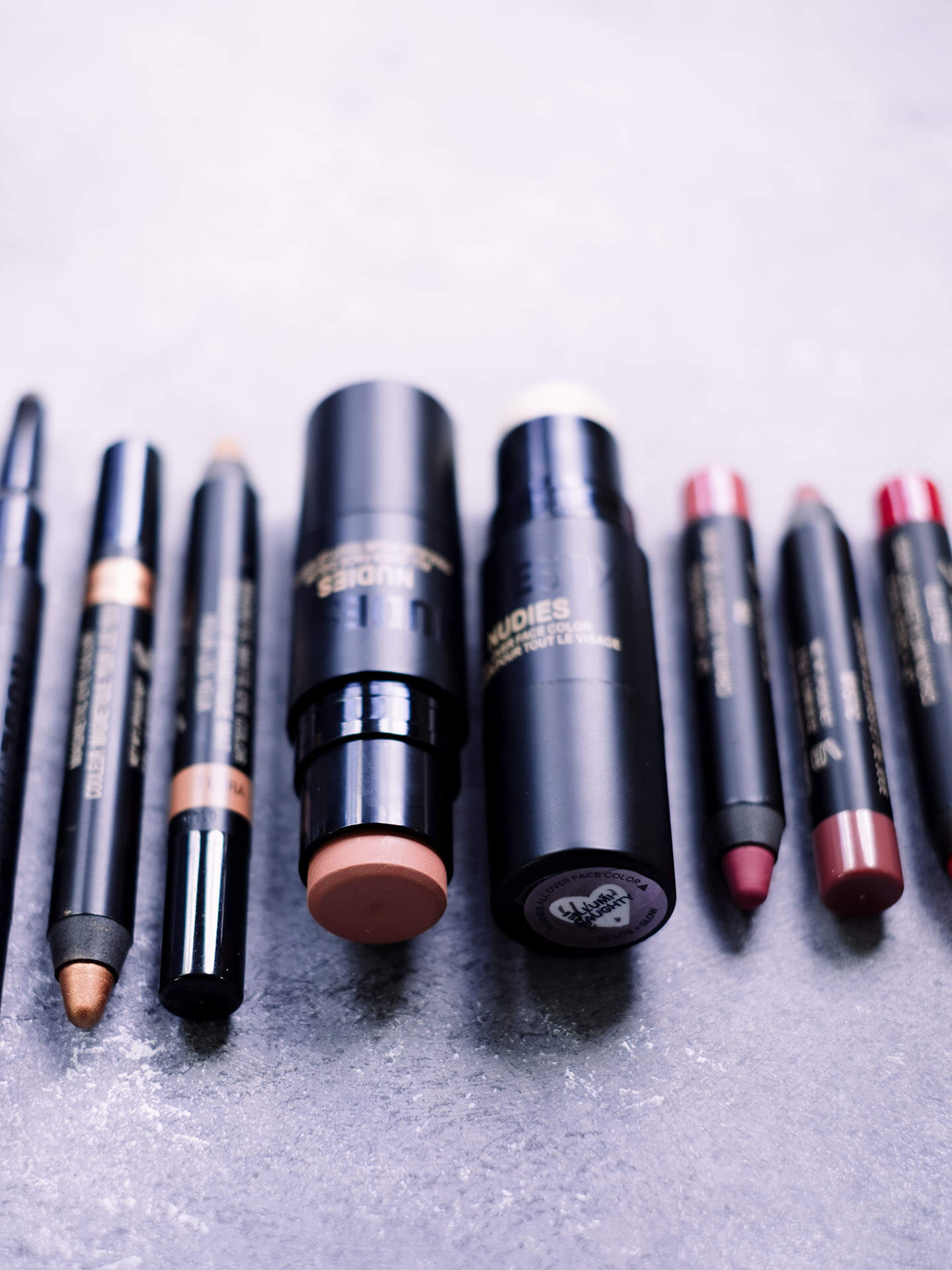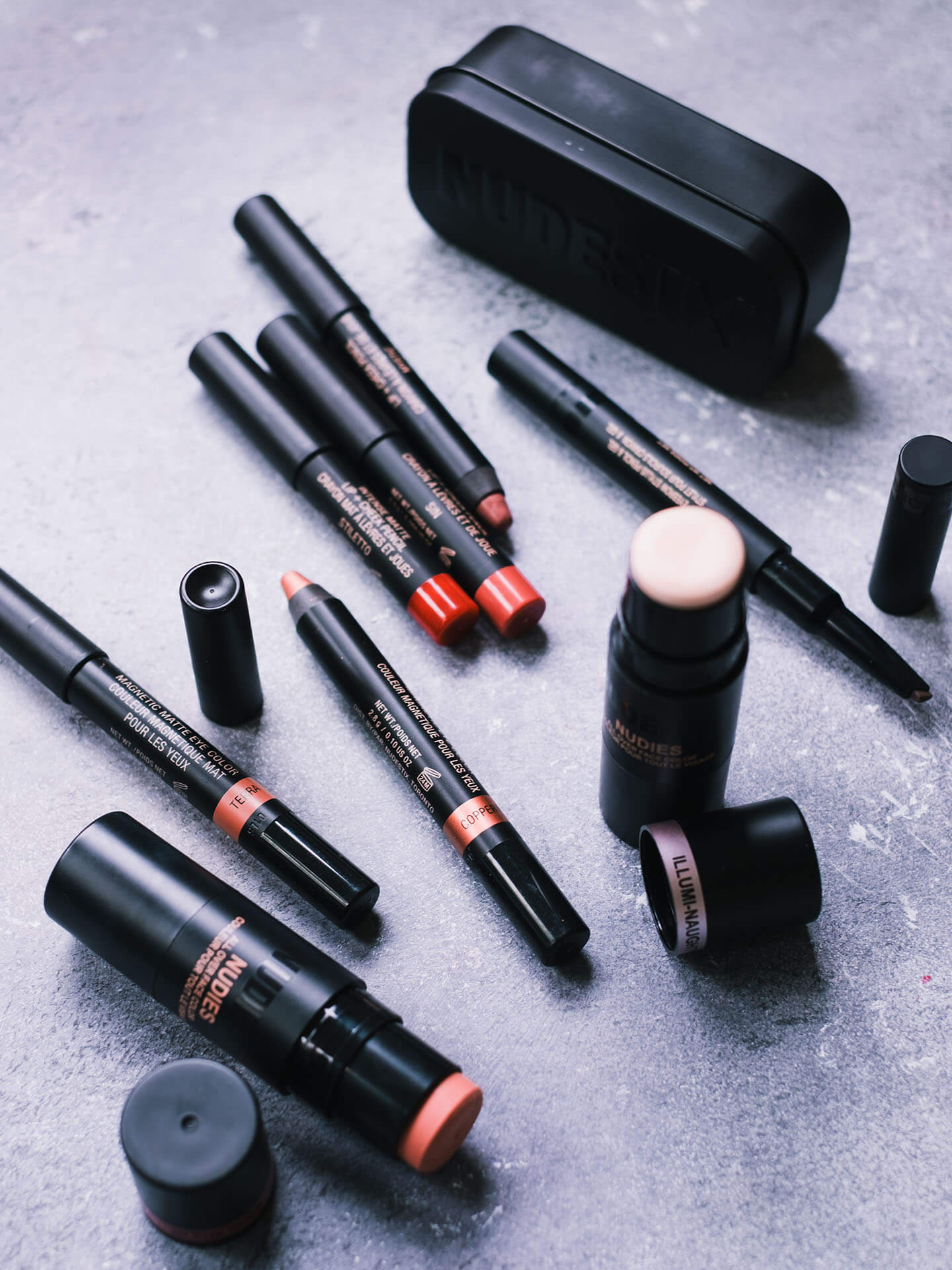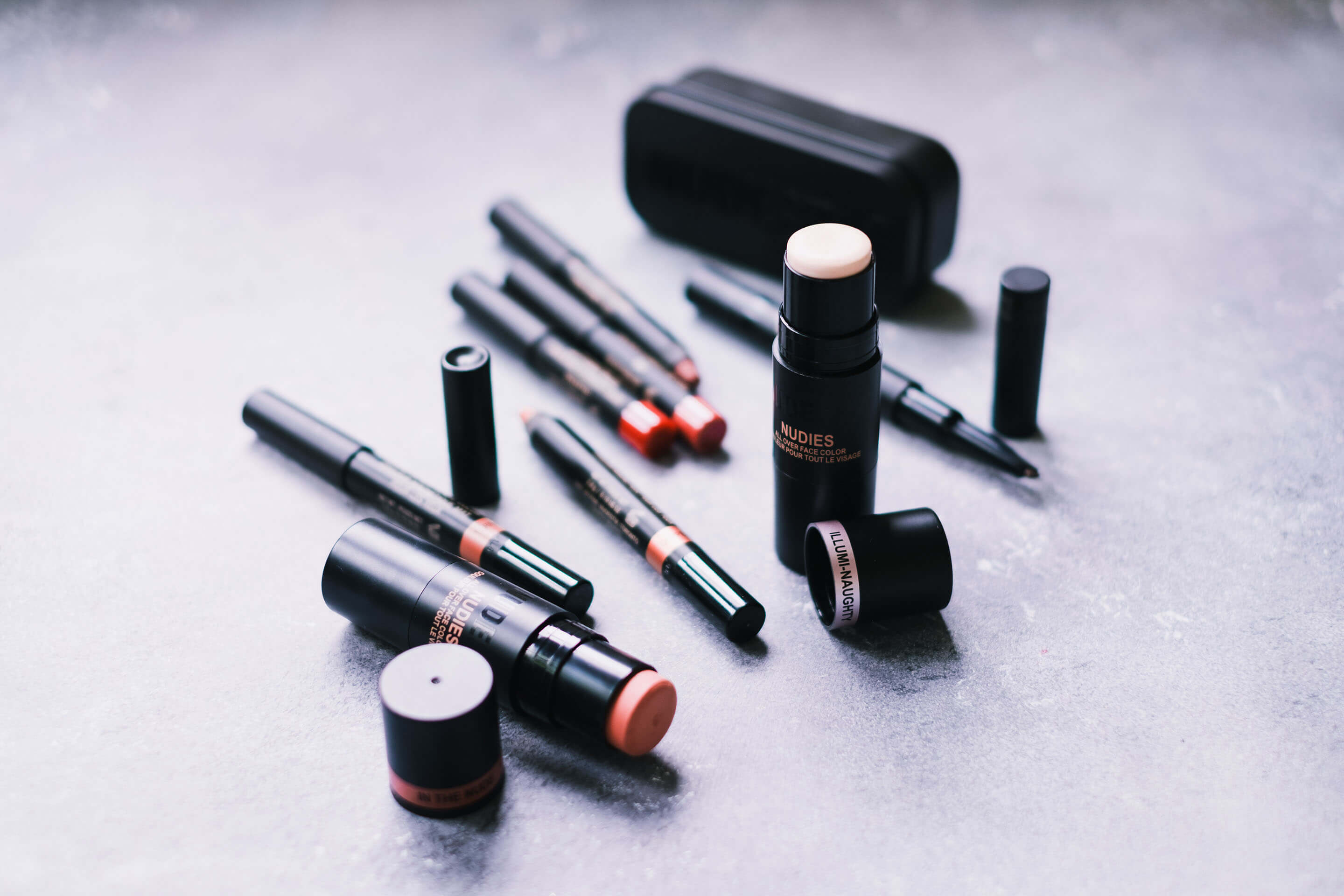 Magnetic Matte Eye Color
I have hooded eyes and eyeshadow usually creases so much, I can't avoid it even using a primer. I decided to give this pencils a try, and I bought the shade Terra, which is maybe too similar to my eyelid color, but I wanted a natural/nude effect, so it's ok as a first choice. Well, not only is super easy to apply and blend with your fingers, but it doesn't move! I checked it after a few hours and it was perfect, not creased at all! A dream for me.
Magnetic Luminous Eye Color
Here I had the hardest time choosing the shade. Both Copper Foil and Rustique were exactly what I was looking for, but I chose the first one finally. These creamy eyeshadows are stunning, so pigmented and really luminous, but again, easy to apply and blend out with your fingers. Yes, you can apply it on Uber before hanging out with your boyfriend after work.
Plus : in the latest couple of months I've been suffering from eczema/dermatitis on my left eyelid which gets red, itchy, and swollen if I scratch it or if I apply any kind of moisturizer. I decided to try these pencils anyway. I felt the patch of super dry skin under my finger while I was blending the eyeshadow and in that moment I was sure that I'd have regretted it. So spent the following minutes waiting to feel the need to remove the product, but nothing happened. After about 6 hours I proceeded with my skincare routine, starting by removing my makeup with the Garner Micellar Water and not only the eyeshadow vanished in a wipe, but the skin underneath was exactly as before the application, not inflamed or irritated. It makes me think that these products contain really good ingredients too.
Too Cute Kit
Last but not least, let's talk about lips. And if you can have 3 (mini)pencils for the price of one, what are you going to do? Honestly, I was pretty sure that I would have hated the matte pencil, but I really liked the other two shades, so it was ok. Omg, I tried Stiletto a couple of days ago with no expectations at all and I was sold. Not only it's the perfect red shade, but it's so creamy, doesn't smear or flake, and feels comfortable even after hours! If only I knew it a few months ago, I'd have worn Icon for my wedding instead of that famous matte lipstick that made my lips look horrible in the photos. Anyway, Mystic and Sin are beautiful, soft and comfortable too, maybe only easier to wear every day.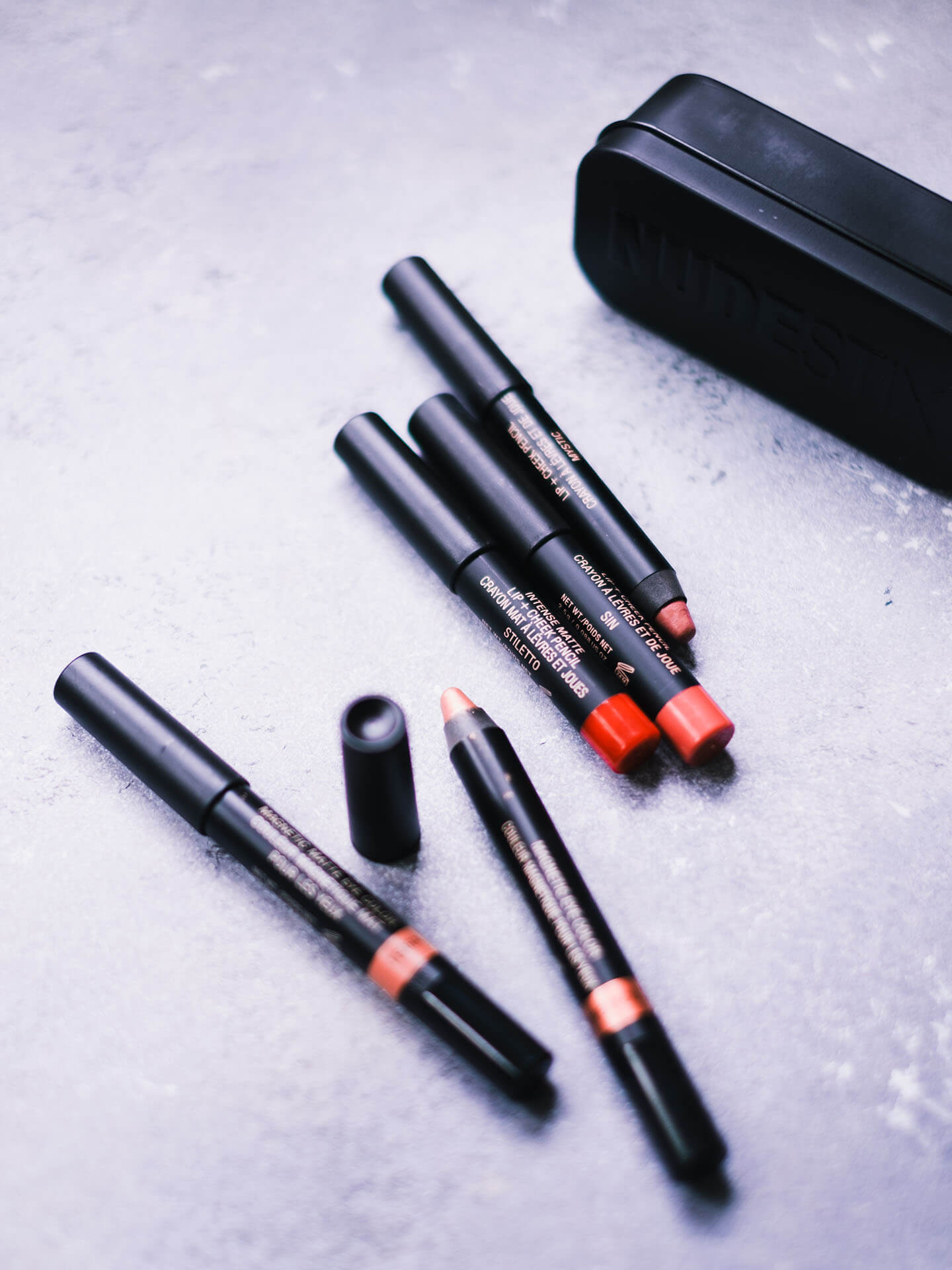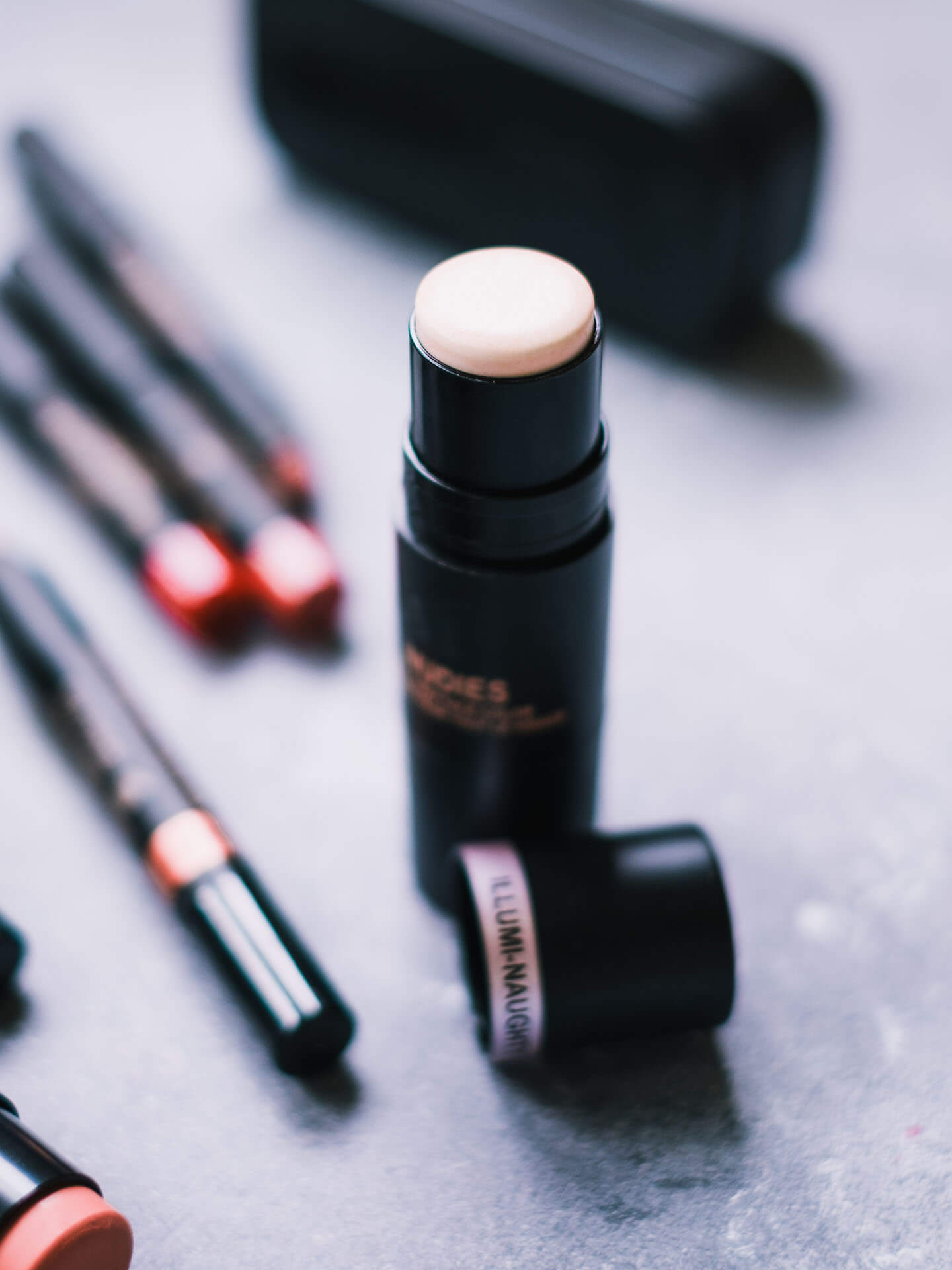 If you want to see them in action, check my Get Ready With Me!
Have you already bought something from the brand? Are you liking it? Let me know, I'm really curious to know your opinion! Ps : have you tried their concealer? I'm seriously thinking about giving it a try since I'm not 100% happy with the Tarte Shape Tape I'm currently using (mixed with the Lancome, which is less drying).