My skin is a pain in the ***. Really. I suffer from keratosis pilaris (at least, that's how it has been diagnosed), that means I can't wax my legs and arms because I'd get only coarse skin and 1/2 the hairs still there, hiding under a thin layer of cells, ready to appear the next day. For this reason, I finally decided to shave my legs and simply bleach my arms' hairs every now and then. My skin is still "sick", but so better in this way. Another effect of this condition is the dryness: I need a lot of hydration and nourishment. Unfortunately coconut oil alone is not enough – to be honest, both my skin and hair don't love coconut oil – so I started looking for something more. I found shea butter and my skin love it! But it's really rich, maybe too rich sometimes. I needed a product in the middle. And that's how I discovered whipped body butters!!
The recipe is really simple and so versatile. Here I used also some chamomile to add a soothing and calming quality to the butter, but you can totally skip it and use fats only. If you want to use other butter and oils you already have at home and your skin loves, use them and create your own recipe! Just remember to use a 1:1 ratio (1 part butter, 1 part oil; for instance, 1/4 cup cocoa butter + 1/4 cup shea butter + 1/2 cup argan oil, or 2/3 cup mango butter + 1/3 cup avocado oil + 1/3 cup apricot oil).
Before going to the DIY recipe, let's go with this Saturday's links!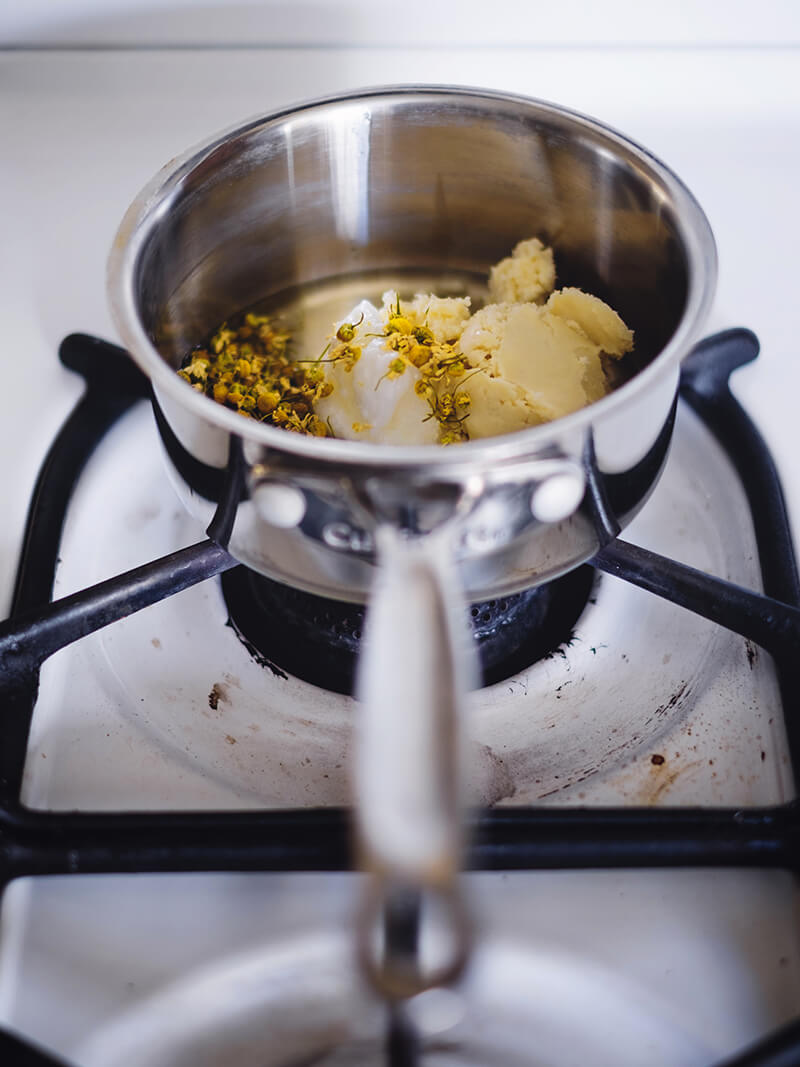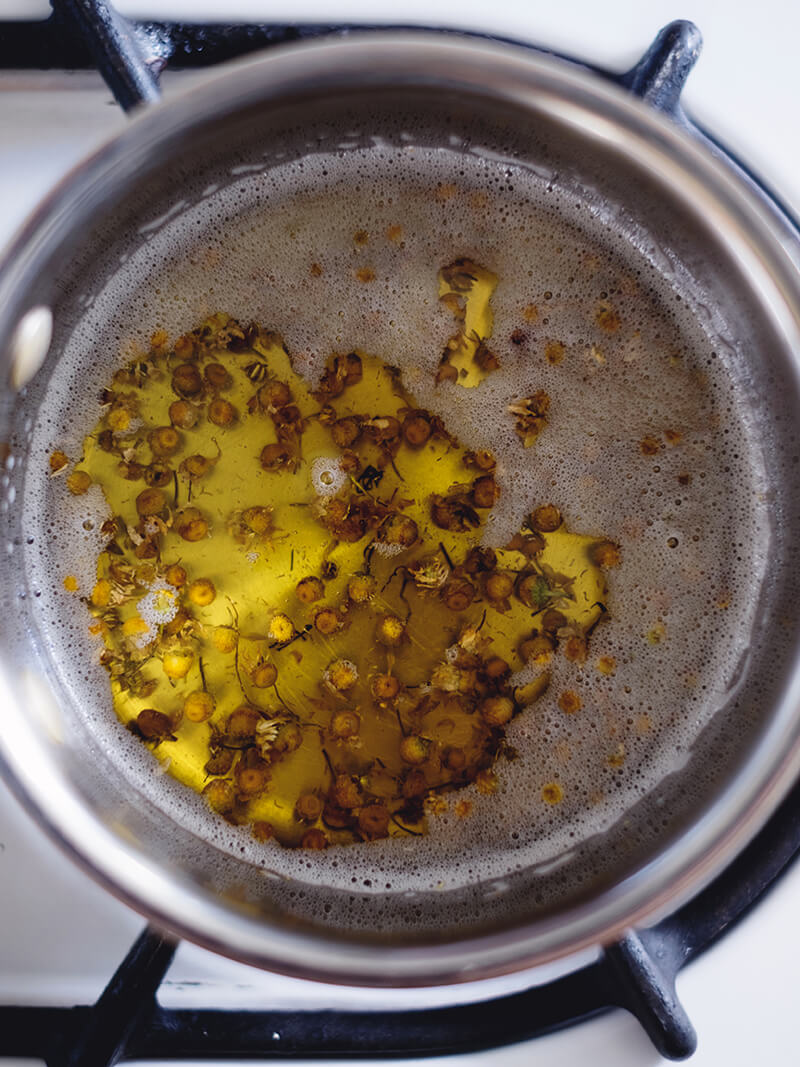 THE RECIPE
You can add some essential oils of choice instead of infusing chamomile. If you already have some essential oils at home, check that they can be used topically ( = on the skin ) since some can cause irritation and or discoloration. I'll write a dedicated post soon.
If you love making herb and flower infused oils, I totally suggest to but a nut-milk bag to reserve for your DIY projects, to obtain a clean final product with the less effort.
[ for about a 9 fl oz jar ]
2/3 cup shea butter
1/3 cup coconut oil
1/3 cup apricot or almond oil
about 2 tbsp dried chamomile flowers
Add all the ingredients in a saucepan and let everything melt. Switch off the flame and let cool (not completely). Strain through a dense colander (see notes) and squeeze chamomile flowers before the mixture starts to become firm again.
After a while, when it looks firm but still soft, whip until fluffy. Reserve in a jar.
I suggest to use it after the bath or the shower when your skin is still warm or, even better, moist.